Have you ever noticed how much little ones love any sort of celebration? Even my adult children get excited about eating green food on St. Patrick's day or dying eggs for Easter.
Fun family traditions add spice to life while simultaneously providing a comfortable sense of rhythm and repetition.
Here's a sampling of some of the things our family has enjoyed doing on a seasonal basis (plus a few new ones we plan to add in the future). Feel free to use it as a checklist for your own merry memory making or as a starting place to come up with a more personalized list. Either way, you'll want to print out your final version and post it in a prominent place, because with kids, anticipation is half the fun!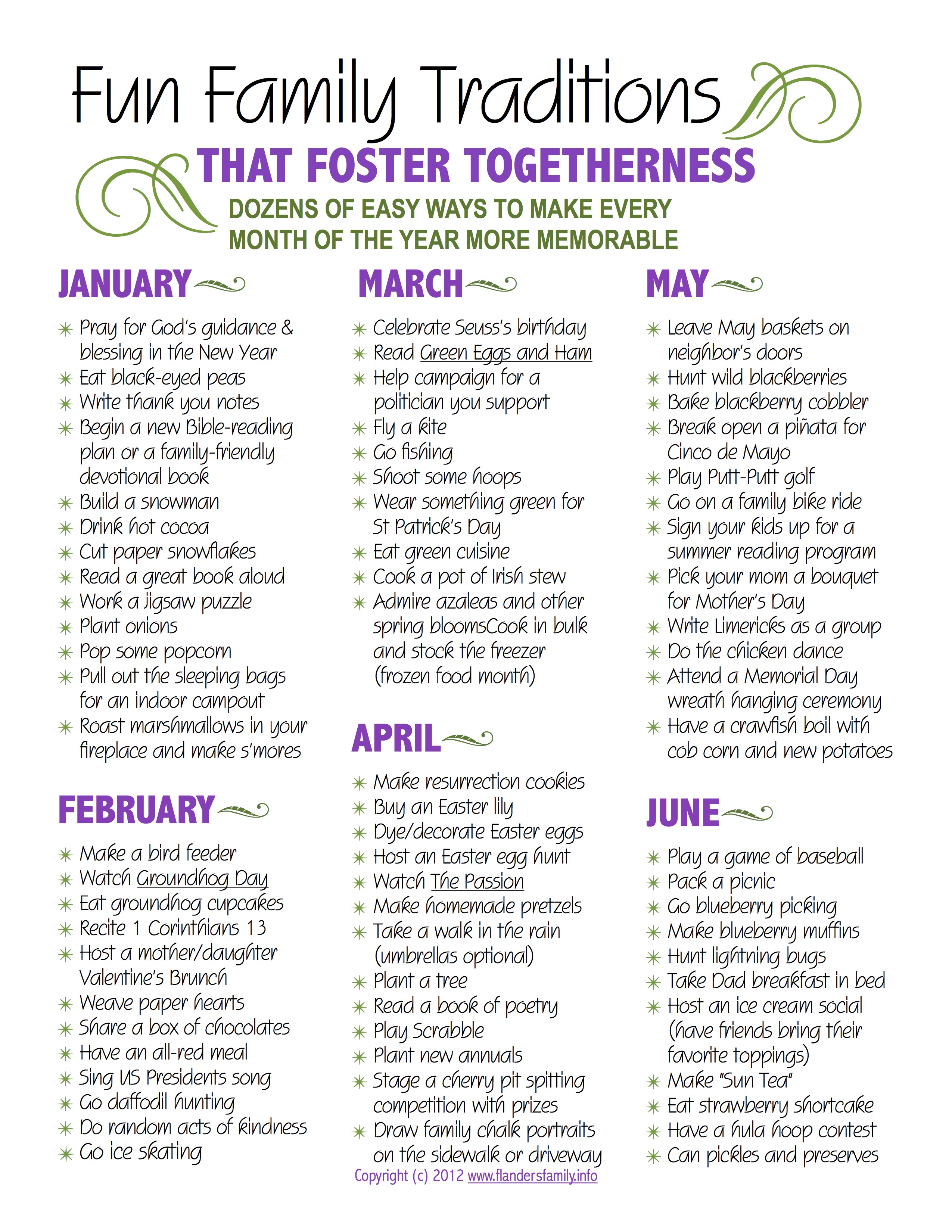 To download our free printable list of family-friendly ideas for January through December, click here.