Our family loves to go Christmas caroling and tries to do so at least once every December. Between our own caroling parties, friends' caroling parties, nursing home recitals, Salvation Army bell ringing, and choir performances, we sometimes even carol multiple times a year.
So you can imagine how pleased I was to receive the following message recently from a reader named John:

I want to say THANK YOU VERY MUCH for putting together your "Here We Come A-Caroling" song sheets and making them available for printing.

Every month our church holds an informal service in our local nursing home here in Nova Scotia. At this time of year, I often search in vain for lyrics to familiar carols that are clear, easy to read and nicely formatted. Your song sheets are perfect! We look forward to using them tomorrow. Thanks again.
Not only was it gratifying to know our song sheets were being put to good use, but the letter motivated me to collect all our Christmas caroling resources here in one place.
Let them know you're coming
First, I have caroling announcements. I print a stack of these in advance, fill in the name and date by hand, then tape copies to the front doors of all our neighbors' houses (we use painter's tape for easy removal).
This lets them know to watch for us and keeps us from wasting time ringing the bells of people who aren't home. The announcements will print two per sheet in black ink. Use colored paper to make them prettier, then cut in half to conserve paper.
Make a joyful noise
Second, we have the Christmas song sheets John mentioned above. This makes sure everyone is singing off the same page. Just call out the number of the song you plan to sing as you head to the next porch, and everyone can turn there and be ready as soon as the front door swings open.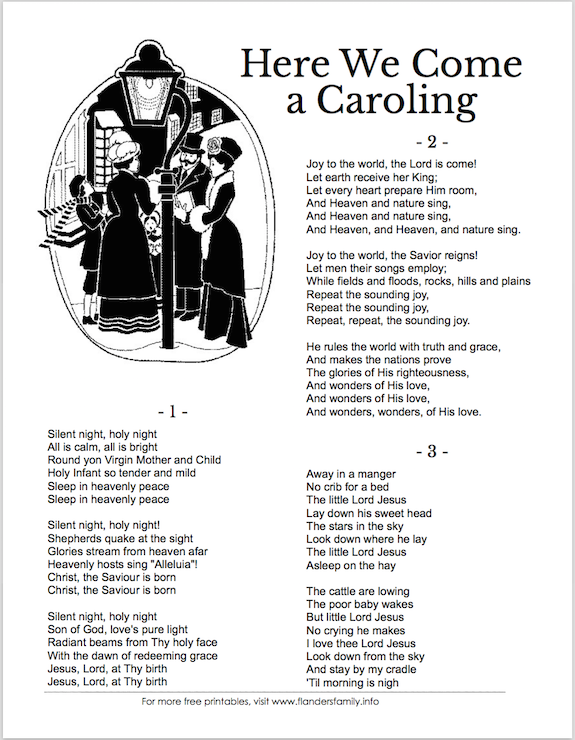 The booklets are four pages long and contain the lyrics for more than a dozen of the most popular Christmas carols. There are no notes, so unless you happen to know the parts already, you'll probably have to sing the melody in unison, but the song sheets are simple enough that even children can follow along.
Test your knowledge
Depending on the weather, you may want to serve some hot cocoa or mulled apple cider to warm everybody up once your return home. While the carolers are sipping their drinks, pass out one of our music-themed Christmas quizzes and race to see who can finish first and miss the fewest.
We have several to choose from, including these (click on images below to go to the original posts and download the printable PDFs).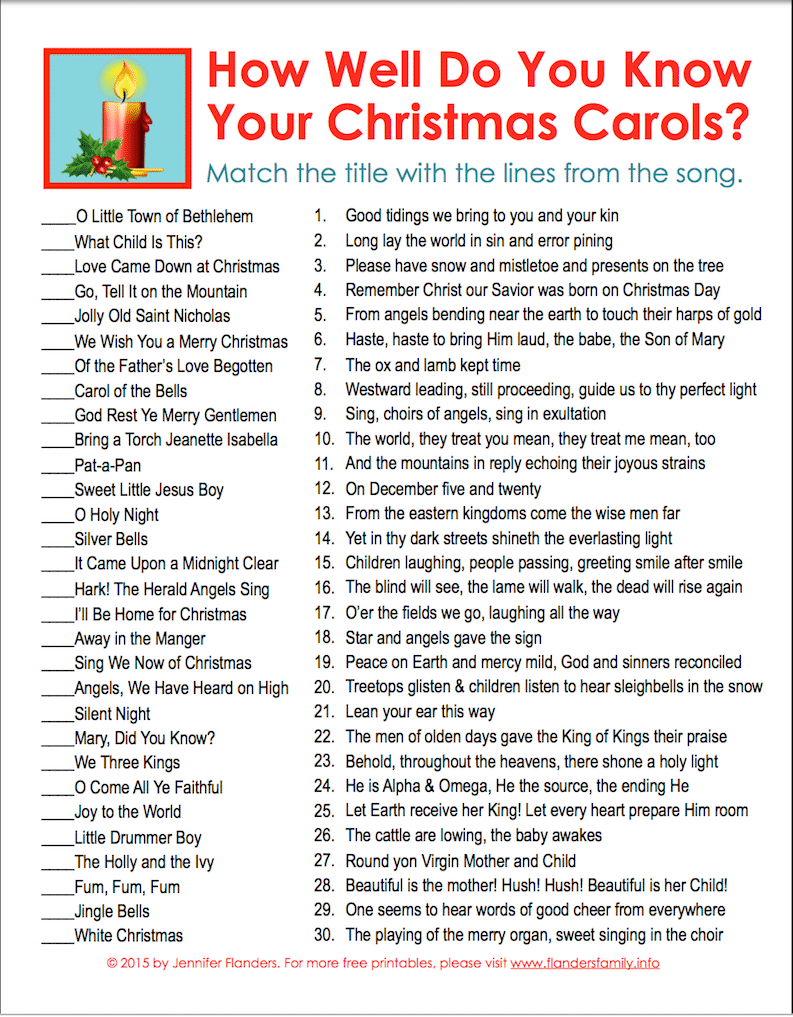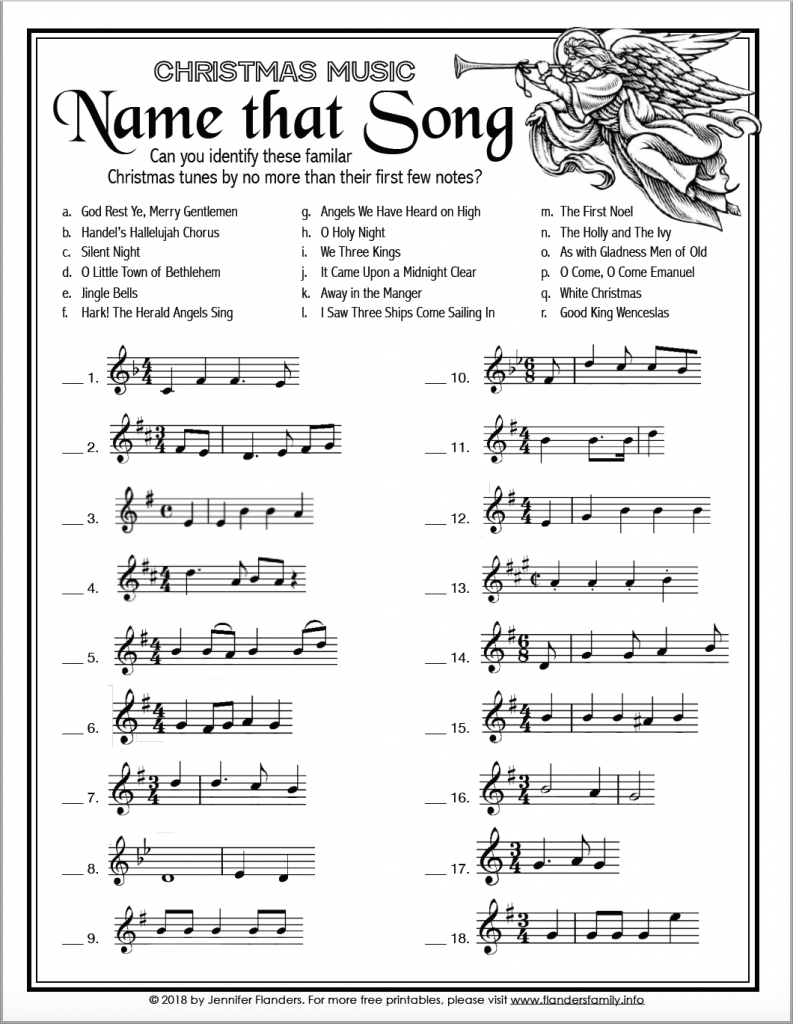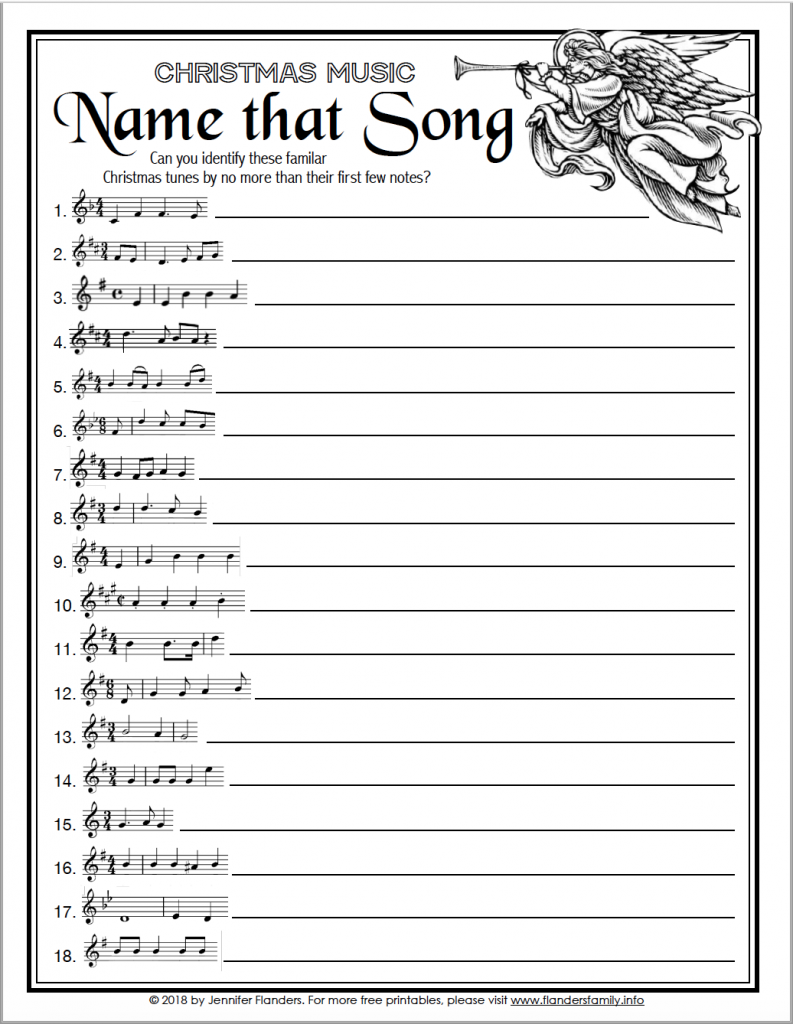 Color your world
If you're caroling with youngsters, they might prefer coloring a carol to taking a test. This one fits the theme: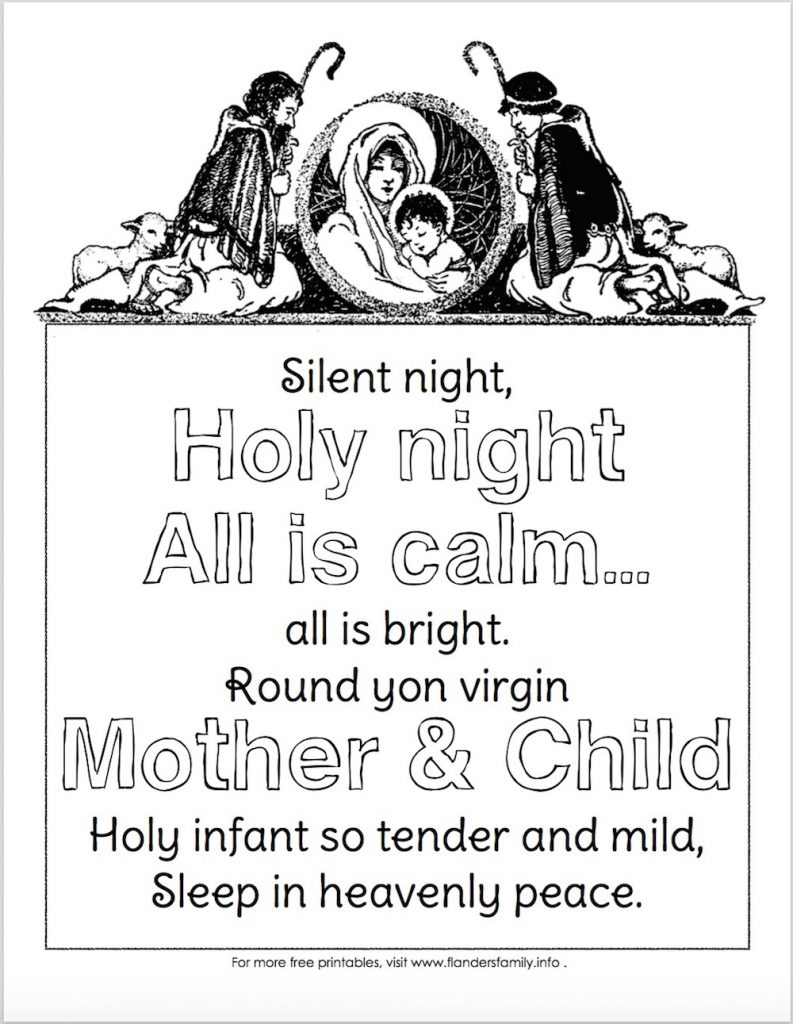 Get inspired
While we're on the topic of Christmas caroling, I thought I'd share a great video a friend sent to me this season:
Of course, you shouldn't feel like you have to sound this professional before you start singing in public. Practice makes perfect, after all. #goals
Whether you sing to your neighbors, to shut-ins, to shoppers, or just in the privacy of your own home, we hope you'll have a very merry and meaningful Christmas and that you'll carry the songs of the season in your heart all year long!