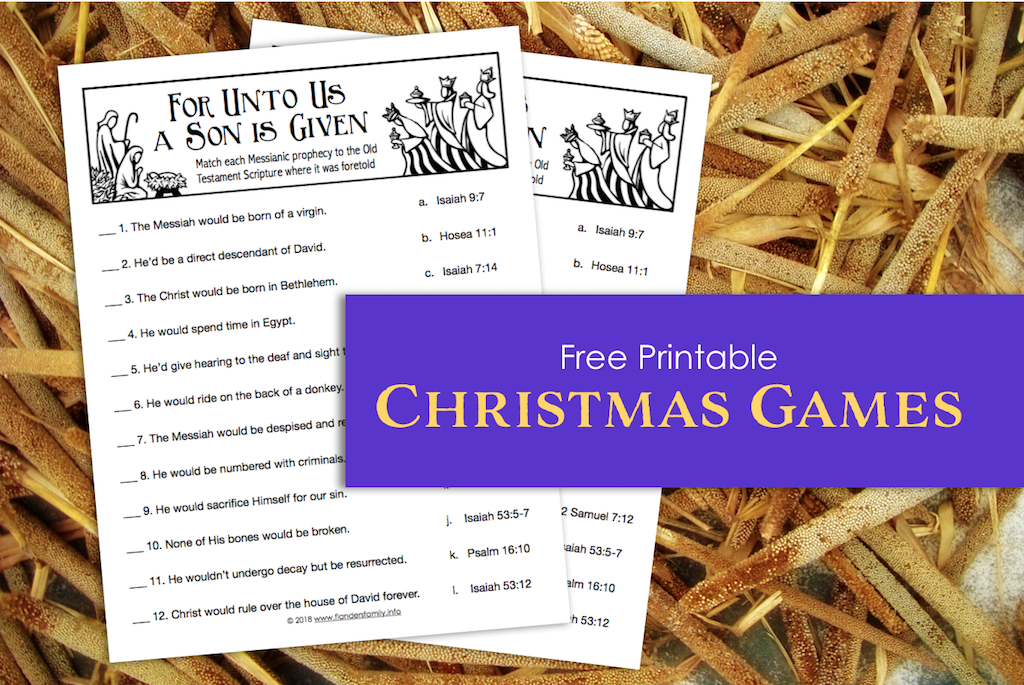 I have another free printable Christmas quiz for you today. I call this one the "For unto Us a Child is Born" Quiz.
The Bible is chockfull of Messianic prophecies that were made in the Old Testament and fulfilled in the New Testament. How many of the following can you identify by chapter and verse?
Unless you know your Bible frontward and backward, you may need to complete this one as an "open book" test. (It would make a great assignment for your homeschoolers or your Sunday school class.)
Once you've finished and are ready to grade your work, you'll find the answer key on page two of the printable. (No fair peeking until you've given it the old college try!)
If you want to print multiple copies to challenge your family, friends, or coworkers, be sure to select "print page one only,' or you'll wind up with a bunch of sheets with the answers already filled in.
Want more Christ-centered Christmas activities? Check out the links below or visit my Christ-Centered Christmas Pinterest board.
Celebrate the REAL Reason for this Season:
Pressed for time? Get my Big Book of Christmas Printables — FREE to subscribers! Then you can download all my most popular Christmas-themed party games and coloring pages (along with lots of other helpful charts and lists for organizing your holidays) in a single click!

Can you think of a printable resource I need to add to my collection? If so, leave a comment below and tell me about it!
Know anyone else who might enjoy these printables? We'd be so very grateful if you'd share it with your friends by using the social media buttons below!