Can you believe it's only five more days until Christmas?
I know this post is late, but we've been on the road all day, driving home from Gatlinburg, Tennessee. We had a wonderful time there, which I'll tell you more about later, but for now I wanted to publish another Christ-centered Christmas coloring page:
John 1:14 is one of my favorite Christmas Verses — ""The Word became flesh and dwelt among us." What great news is that?
This printable was adapted from my Joy to the World Journal. Here's what mine looked like, once I finished coloring it in: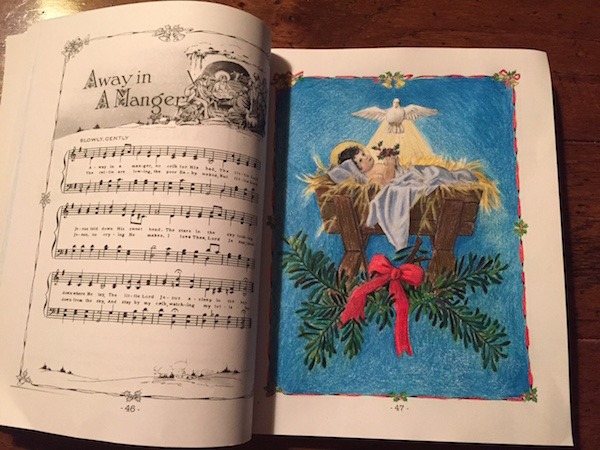 Hope you've had a blessed Sunday. It's a great day to decompress and meditate on the true meaning of Christmas!
And, in case you've missed our earlier Christ-centered Christmas coloring pages, here's an up-to-date listing: