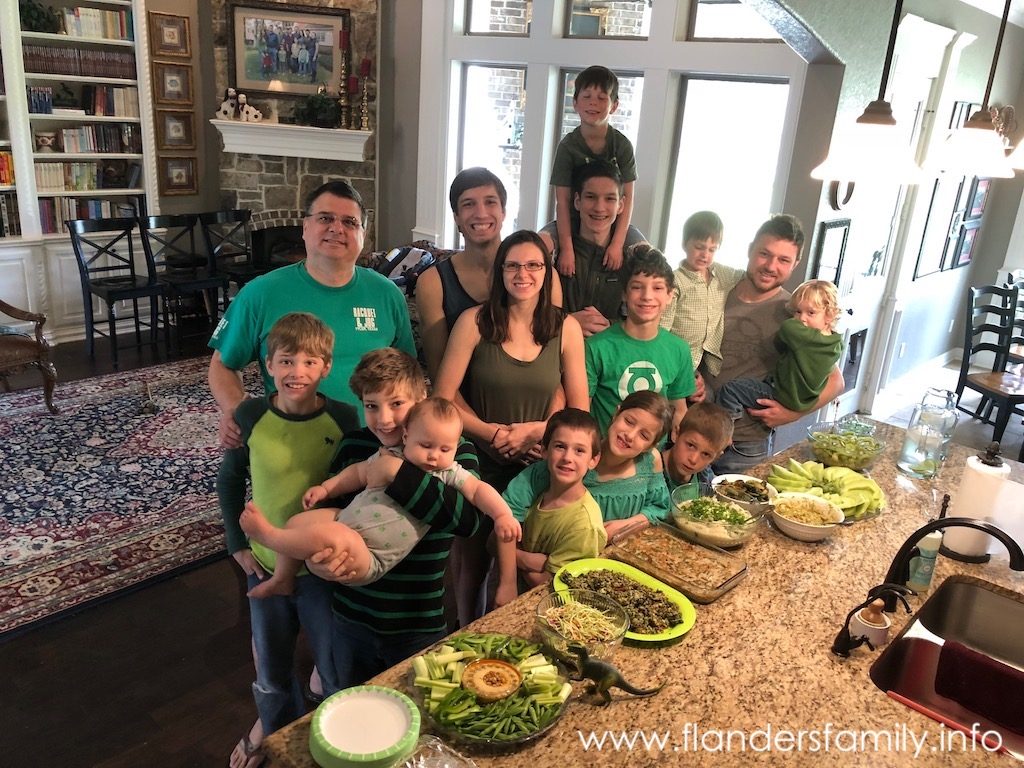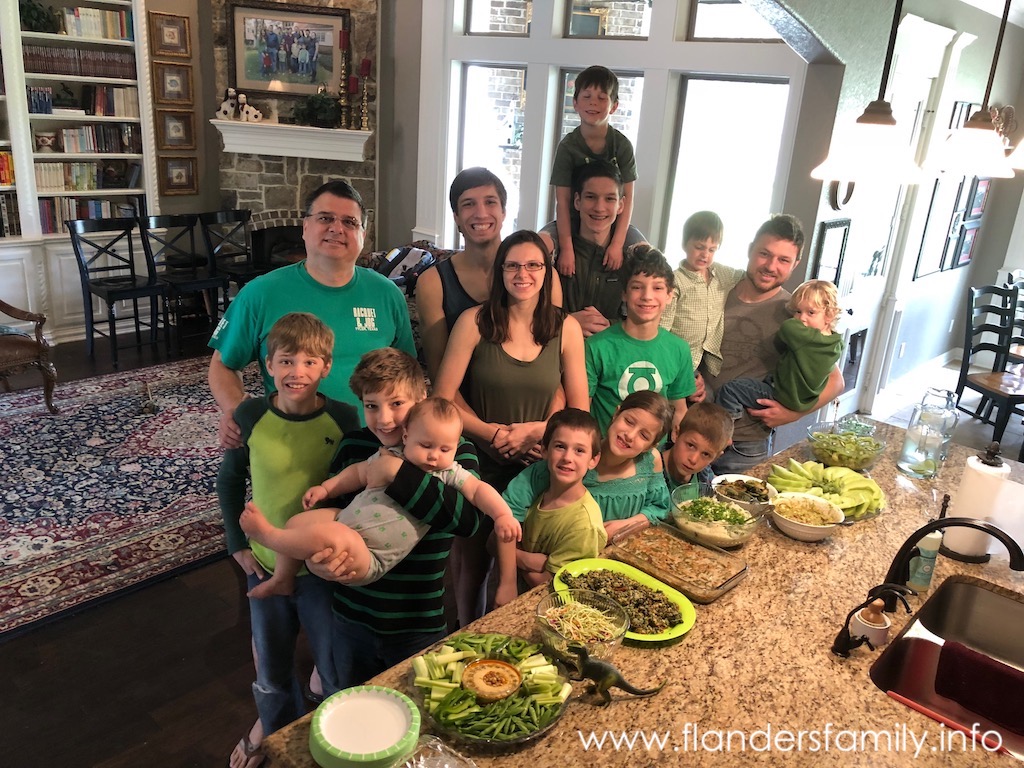 This year for St. Patrick's Day, in addition to our traditional Leprechaun Lunch, I made a new game to play with the kids after dinner.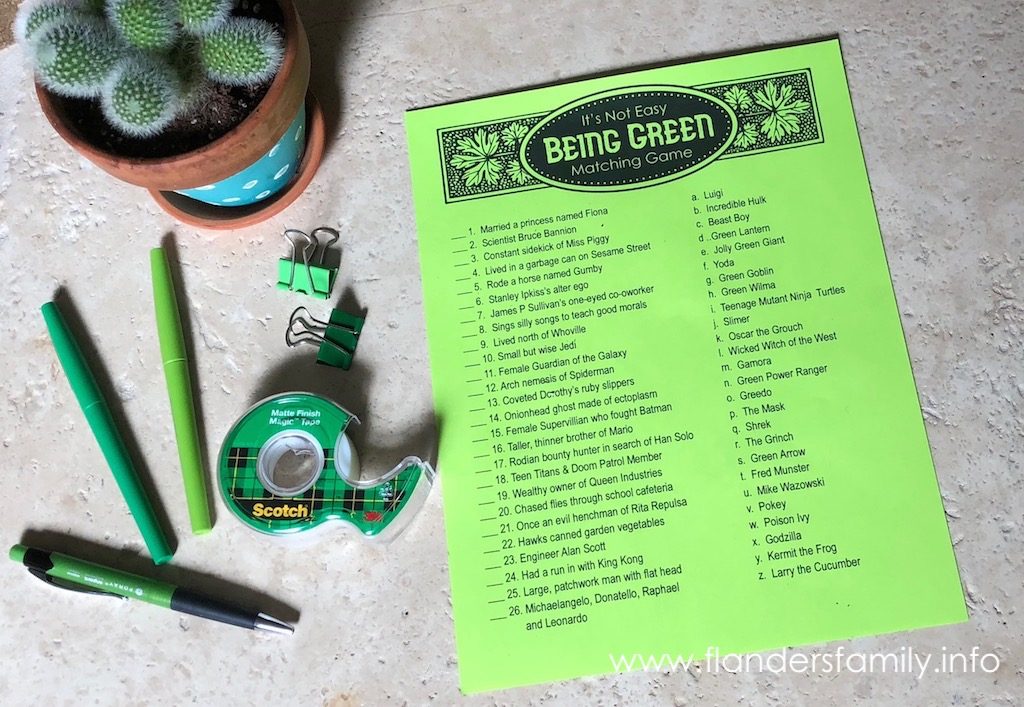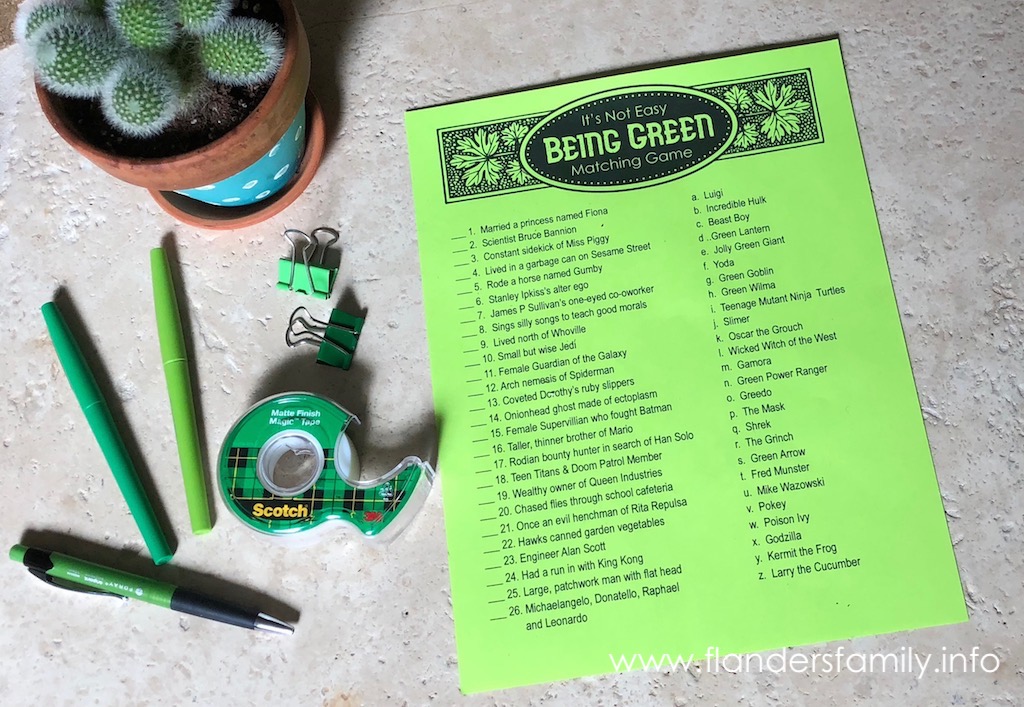 I call it It's Not Easy Being Green, and if you think it looks more like a pop quiz than a party game, you're right. That's what you get with a homeschool mom that's been teaching for nearly thirty years — she sees everything as a learning opportunity.
But the kids don't complain. They're all a competitive lot, so they usually just race to see who can finish fastest with the fewest wrong answers. We had several make perfect scores on this quiz. Try your skill to see how you do.
When it came time to eat, we enjoyed a few new dishes along with our old favorites. This year's all-green menu included:
veggies (sugar snap peas, celery, and green bell peppers) with hummus
broccoli slaw
spinach & mushroom mini frittatas (these are yummy and so easy to make)
green bean casserole
colcannon with kale (Irish mashed potato dish)
roasted Brussels sprouts (a family favorite)
homemade guacamole (12-year-old Daniel did the honors
sliced honeydew melon
fruit salad (white grapes, sliced kiwi, and pineapple chunks)
Hershey kisses wrapped in green foil
Paddy's punch (lime sherbet mixed with Sprite)
ice water with limes)
By the way, those green-foiled Hershey kisses have been set aside for a full month. We hosted a Valentine Brunch four weeks ago, and the grocery store was out of the pink and red kisses, so my husband brought home five bags of Easter colors for me to pick the pink ones out of for that party. Aren't you proud to know I've had the green ones hidden in my closet for our Leprechaun Lunch ever since then and have (mostly) resisted the urge to indulge early.
Anyway… I hope you've had a wonderful St. Patrick's Day! You'll find the solutions to our It's Not Easy Being Green Quiz on page 2 of the printable. No fair peeking early!