I love this season of year! The trees and flowers are starting to bloom, the days are getting longer, the weather is warming, and the birds are back!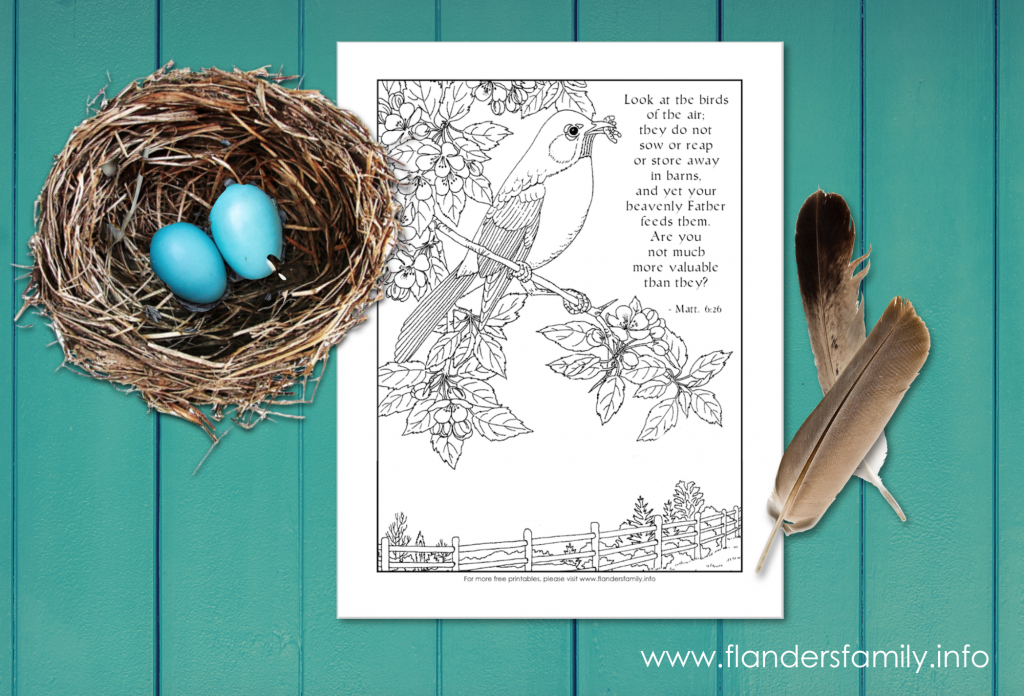 So it seemed fitting to choose that theme for this week's "Scripture Sunday" coloring page, based on Matthew 6:26
Look at the birds of the air; they do not sow or reap or store away in barns, and yet your heavenly Father feeds them. Are you not much more valuable than they?
This coloring page first appeared in my "Color the Word" series. These richly-detailed, Scripture-based coloring books were designed with grown-ups in mind, but can be enjoyed by all ages.

For those who enjoy journaling as well as coloring, my devotional journals offer the best of both worlds.

The kids and I enjoy coloring in these journals while my husband reads to us each night. We usually use Prismacolor pencils (aff. link) for this job because we love the rich colors and creamy smoothness and blendability they offer, but I recently tried painting the borders and have been thrilled with those results, as well: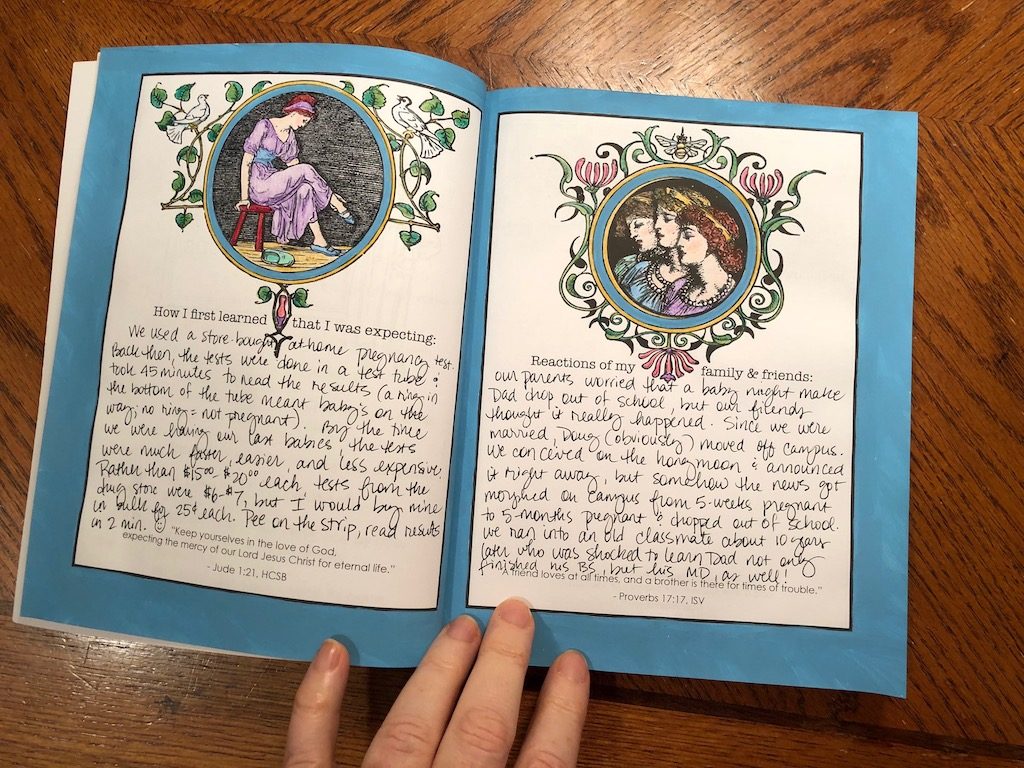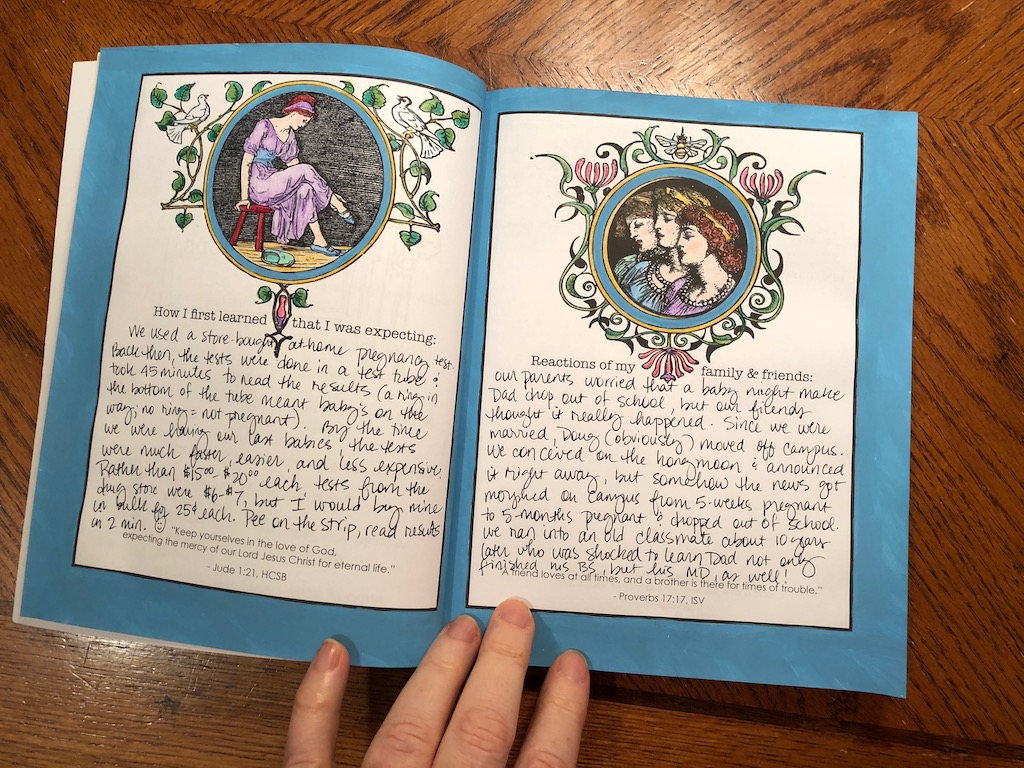 I used regular bottles of Folk-Art paint for these examples. It didn't bleed through, no matter how thick I laid it on. (Sadly, the same cannot be said of using watercolors. I've managed to do that successfully, too, but the process was much trickier)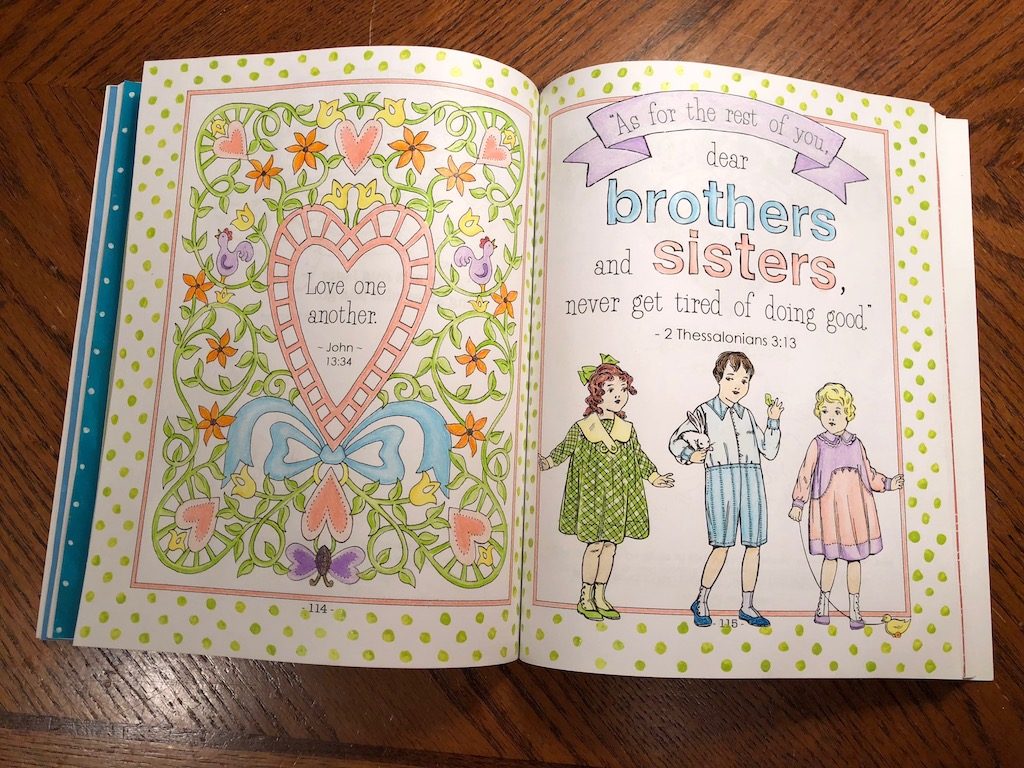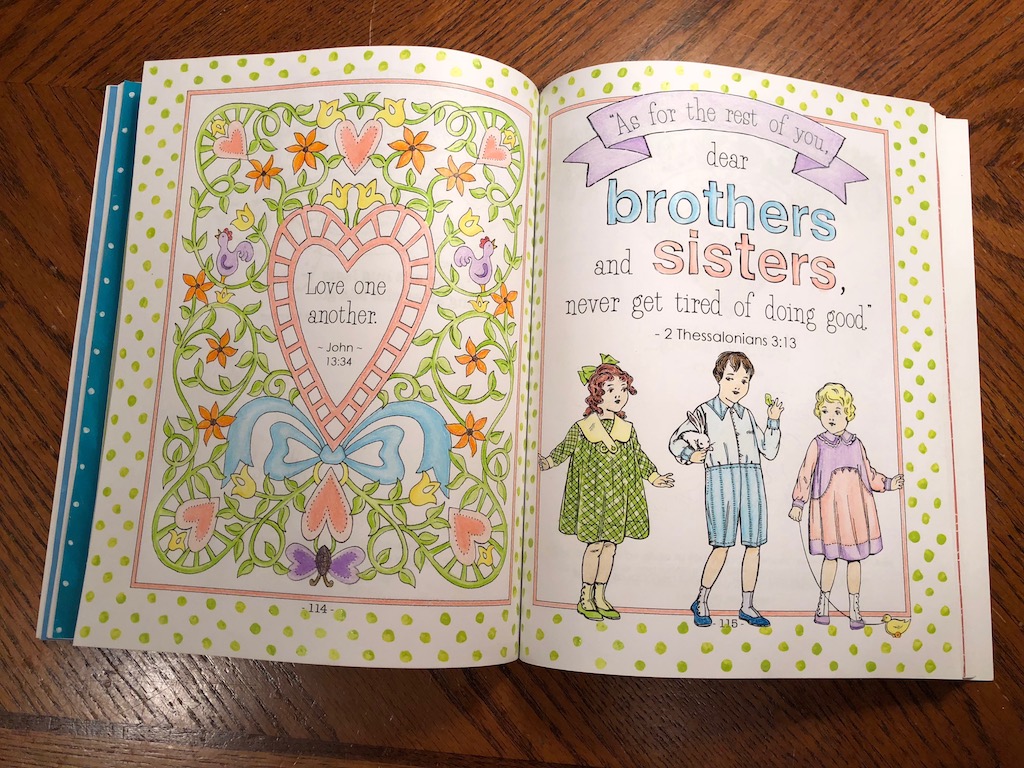 The nice thing about these journals is I can jump around and fill in whichever pages appeal to me at the time. I do the artwork while Doug reads, and go back later to complete the journaling.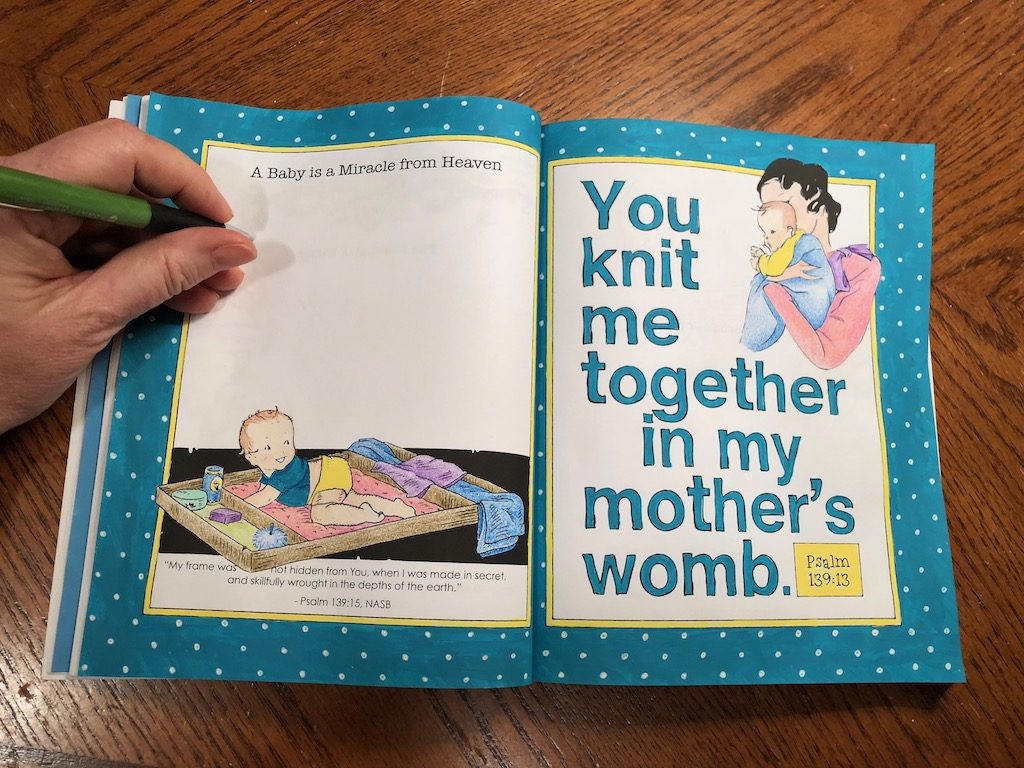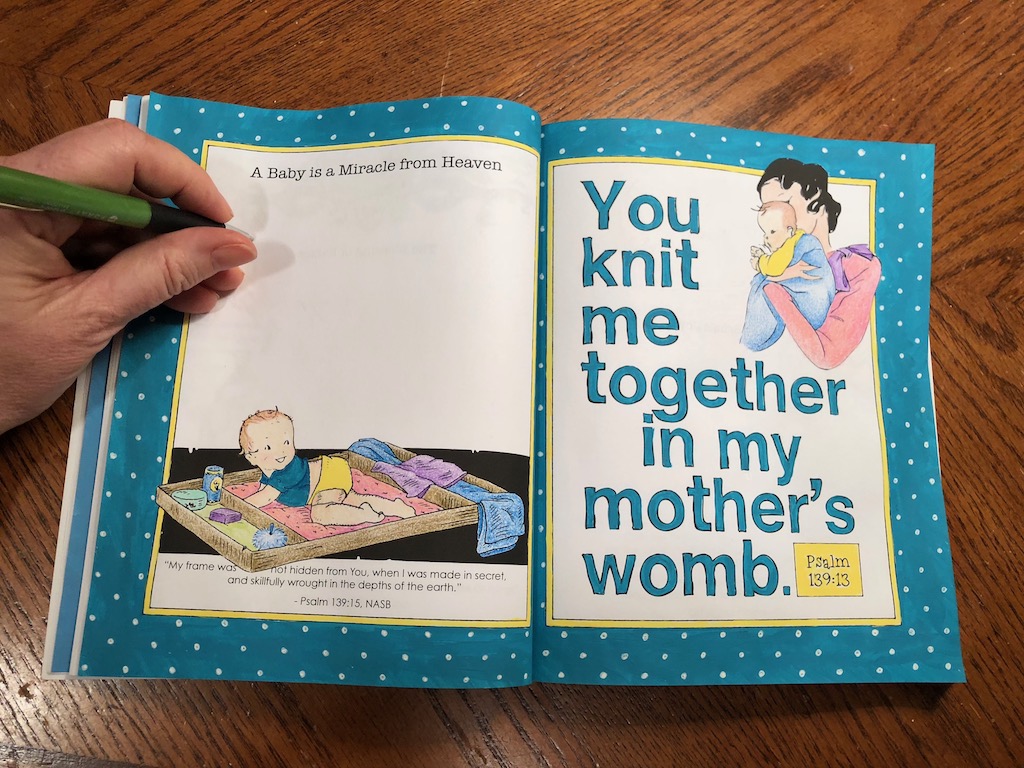 All three of these pics are from my devotional journal Sweet Child of Mine. It would make a great Mother's Day or baby shower gift (hint hint), if you know a mother — young, old, or any age in between — who enjoys coloring, journaling, or crafts in general.