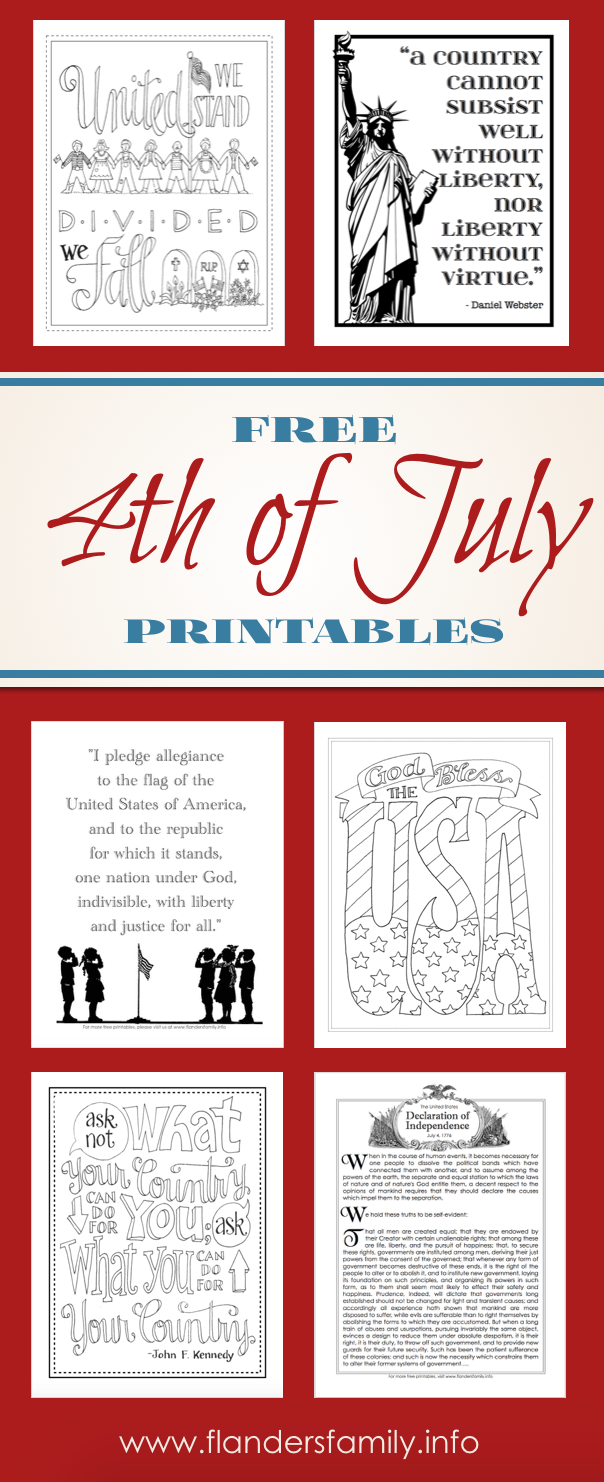 With Independence Day just around the corner, I wanted to share a few of our favorite patriotic printables with you.
First is this reminder:
"United we stand, divided we fall." The principle is a Biblical one, for in Mark 3:24 we read, "If a kingdom is divided against itself, that kingdom cannot stand."

Then there's "God Bless the USA":
That one's reminiscent of the verse Psalm 33:12 — "Blessed is the nation whose God is the LORD…"
We also have Daniel Webster's insightful quote about liberty and virtue:
That's an important connection. It explains why God commands us not to use our liberty for selfish pursuits, but to serve one another. (Galatians 5:13)
And last is the advice John F. Kennedy made famous. "Ask not what your country can do for you, but what you can do for your country":
This, again, echoes a command found in Philippians 2:3-4. "Do nothing out of selfish ambition or vain conceit. Rather, in humility value others above yourselves, not looking to your own interests but each of you to the interests of the others."
If you like these printables, you may also want to check out the following posts:
More Patriotic Printables:
Want something more durable than loose-leaf copies? You'll find all these designs and more — 218 pages worth! — in God Bless America, my new devotional journal for folks who love this country like I do.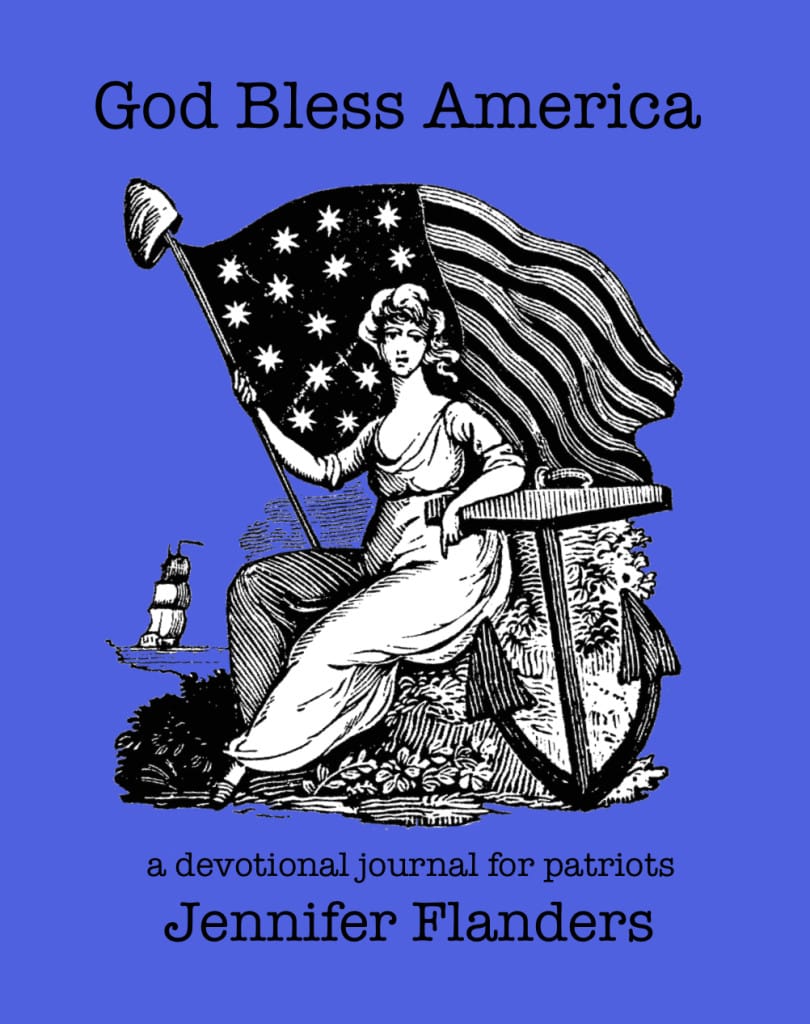 I've ordered copies of this one to supplement our American history homeschool studies this fall. The short journaling prompts make a good addition to our creative writing program, and the coloring pages keep their hands busy during our read aloud times.


I've heard from several readers who've used my journal for moms as a baby shower gift and my journal for wives as a wedding present. So if you have either of those milestone events on the horizon (or if you'd just like to get a little Christmas shopping done early), there's never been a better time to buy these beautifully illustrated, Scripture-filled devotional journals/coloring books/precious keepsakes. But act fast! This offer expires at midnight July 4, 2016.