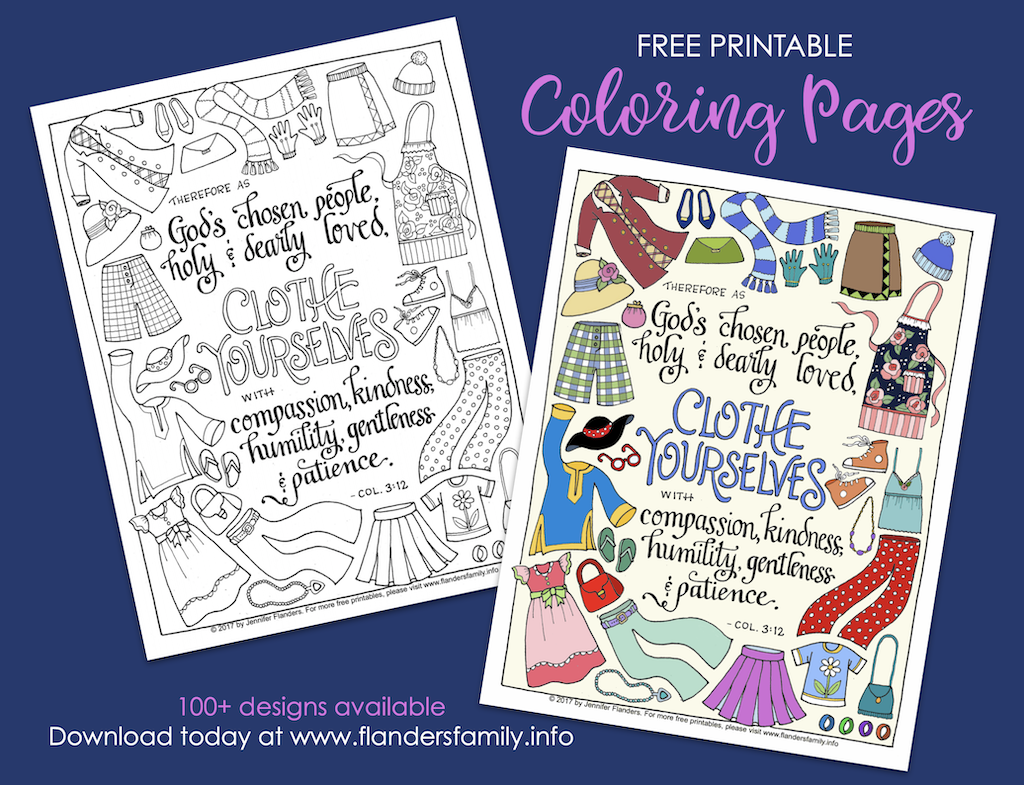 The weather is warming up (not that it was cold for very long) here in East Texas. So I've been busily packing away the winter stuff and getting our clothes closets ready for spring.

The main closet that needs attention is my six-year old's. Abby has shot up like a weed, and the leggings that reached her ankles just 12 months ago are now up to her knees.
So I'm culling through her clothes and pulling everything she's outgrown. Since she has no little sisters to wear her hand-me-downs, I'll sell most of the things she's outgrown in the CCC Sale next month. And I'll also buy her some summer stuff at the same sale, only a size or two up.
I guess I have clothes on the brain, because that's what I ended up doodling for this week's Scripture Sunday post. Click on the image below to download our "Clothe Yourself with Humility" coloring page.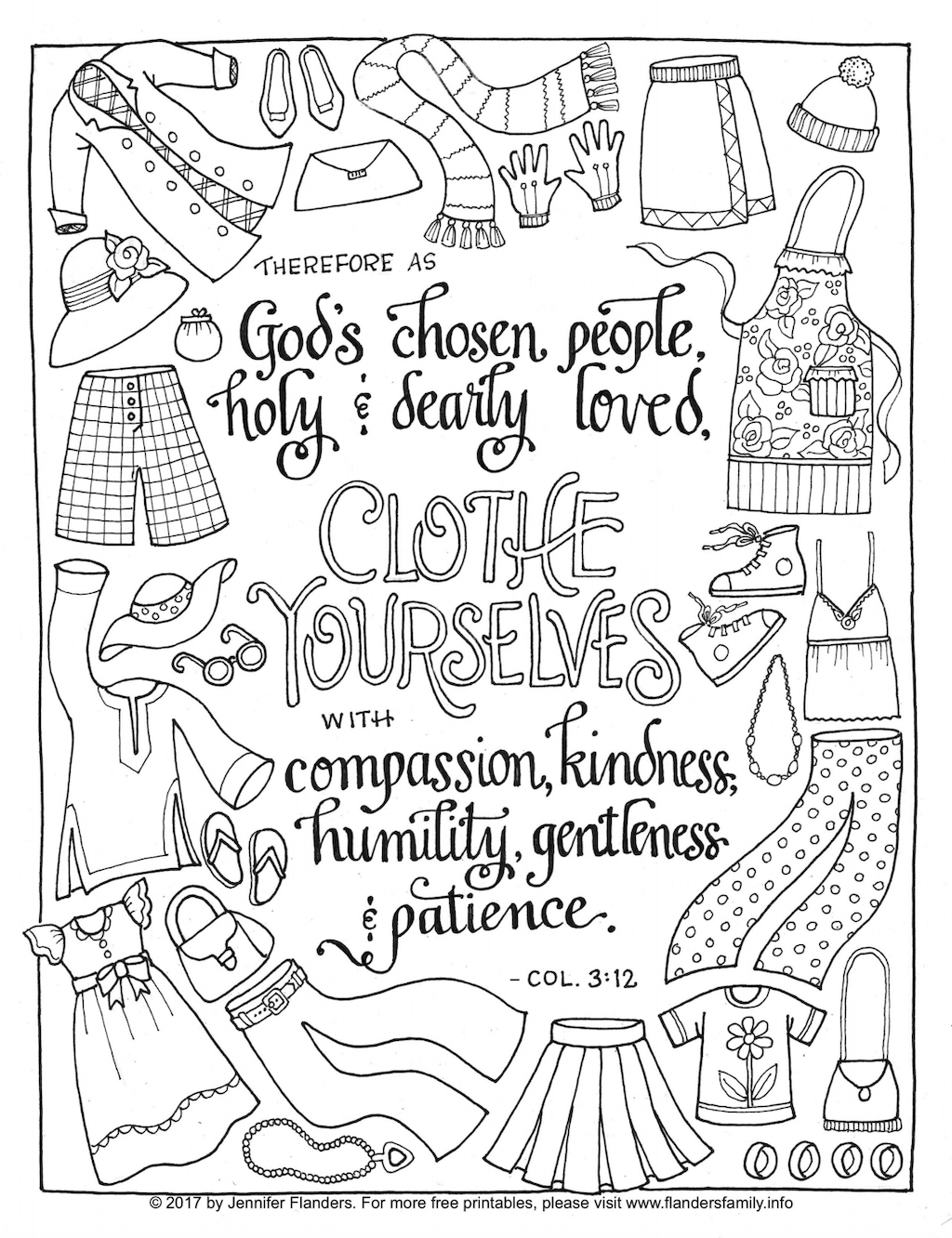 The Bible is not nearly as concerned with the latest fads and fashions as it is with character. That's why Colossians tells us to clothe ourselves "with compassion, kindness, humility, gentleness, and patience." These qualities will never go out of style!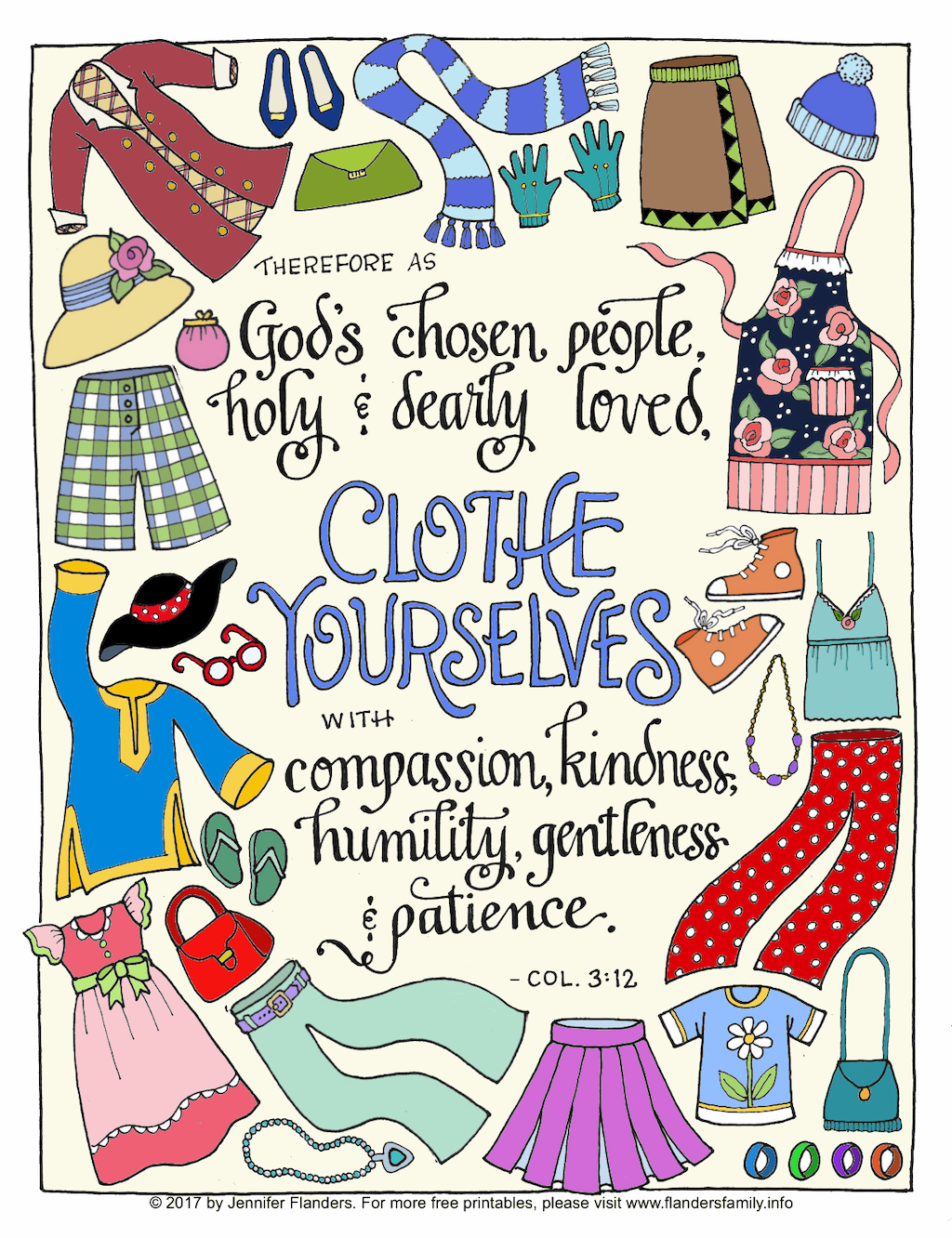 More to Color
If you like this "Clothe Yourself with Humility" coloring page, come back again next week. I try to publish a new coloring pages every Sunday. Or you can follow this link to download any of the designs I've published in the past: Free Christian Coloring Pages.
Prefer a bound collection? Then check out my Color the Word series. I designed these richly-detailed, Scripture-based coloring books with grown-ups in mind, but they can be enjoyed by all ages. They're even available in Spanish!

For those who enjoy journaling as well as coloring, my devotional journals offer the best of both worlds.