Halloween is just around the corner, but with these brand-new trick-or-treat tracts, we're going to be ready! The designs below are all based on contest entries we received in response to the Gospel Tract competition we sponsored this month. (If you missed that one, stay tuned. We'll be announcing a similar contest soon!)
We received so many great entries (as you can see), it was impossible for us to pick only three favorites. So we ended up with a couple of ties. Here's the full scoop:
This design by Kate D. tied for 1st place with the one after it. We think her idea is so clever and love the hand-drawn zombie inside!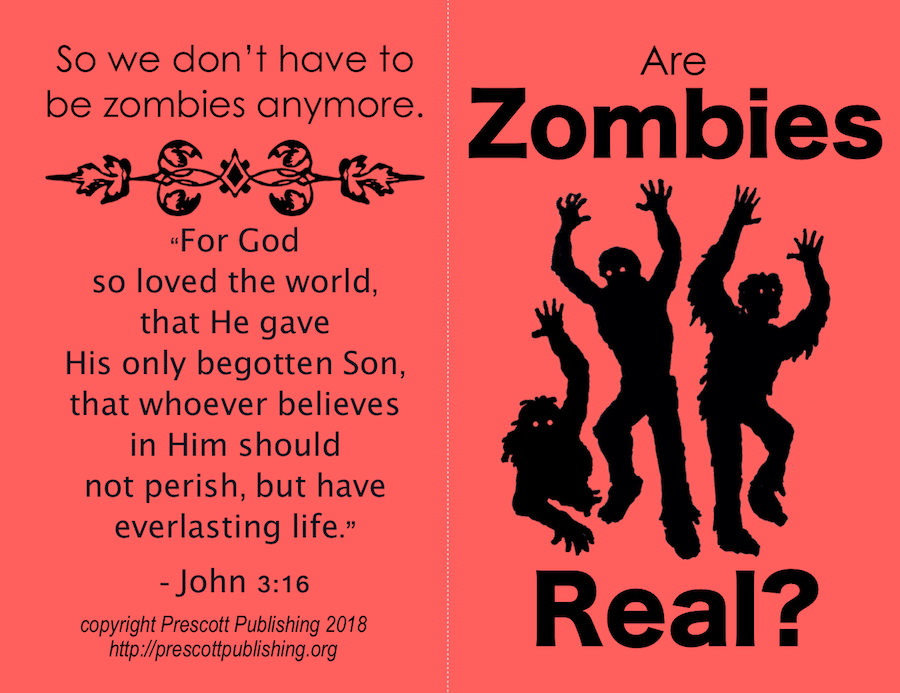 Sharing 1st place (and the $300 prize) is this design by Sarah B. She asks a very important question — and did a great job drawing that stash of candy!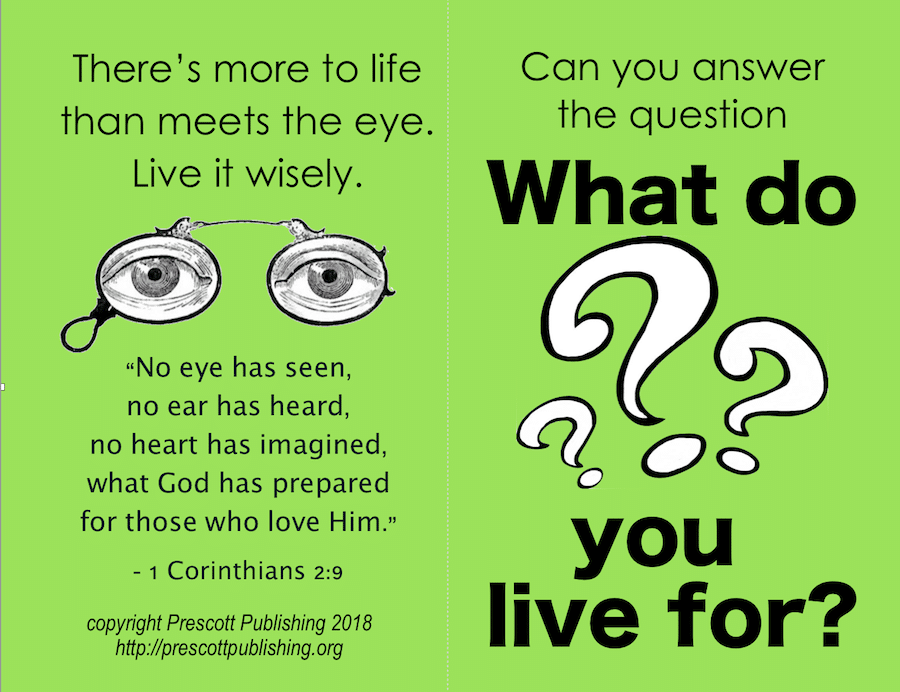 We think the acrostic Selah T. came up with for her design is so smart! This tract tied for 2nd with the following design.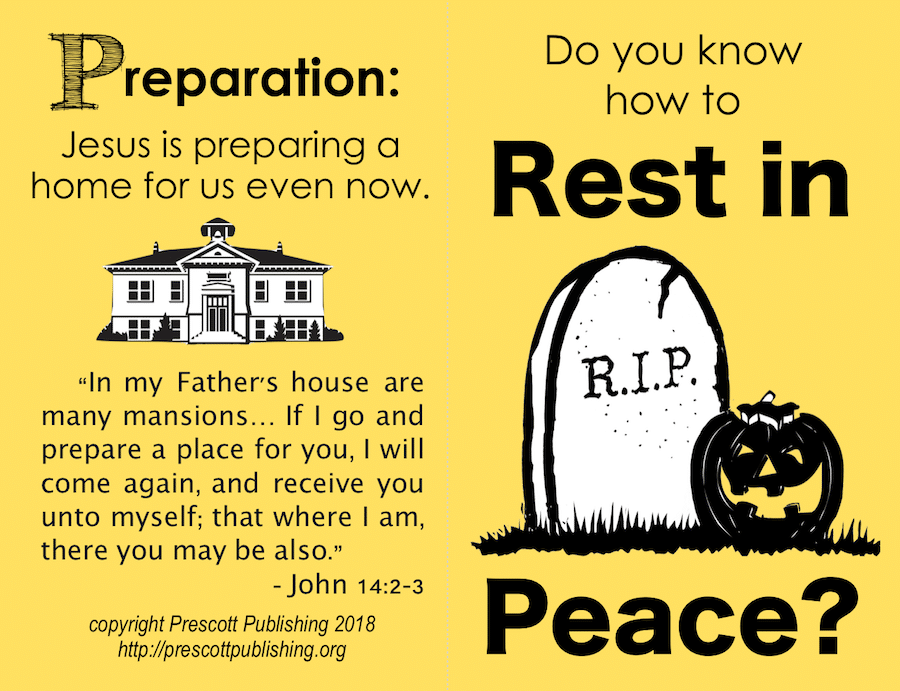 We love the fact Eli K. packed so much Scripture into his tract. He shares 2nd place (and the $200 prize money) with Selah T.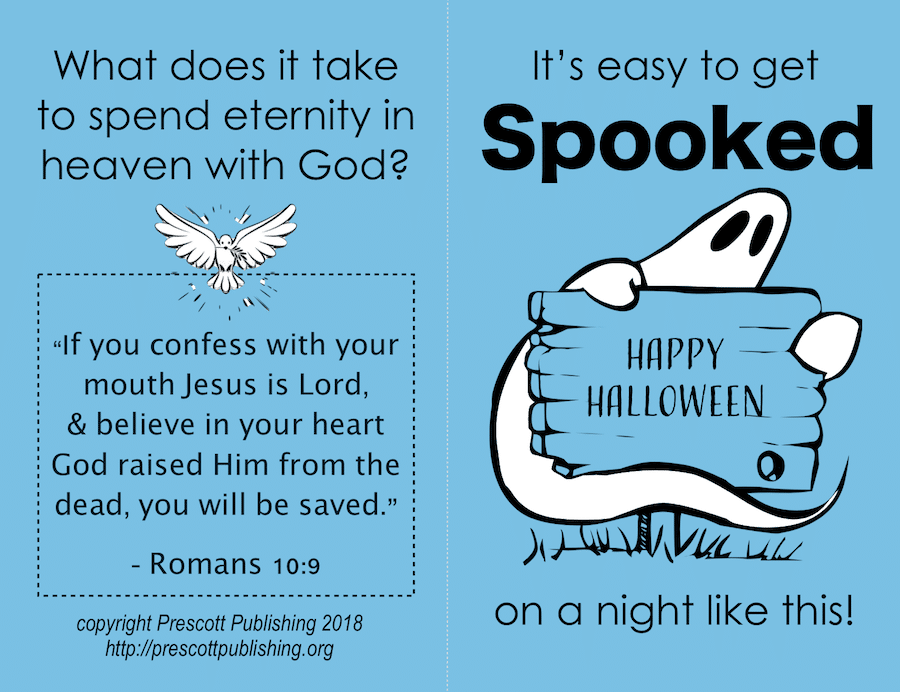 Here's another clever analogy in a design submitted by Micah S. The $100 3rd place prize goes entirely to him.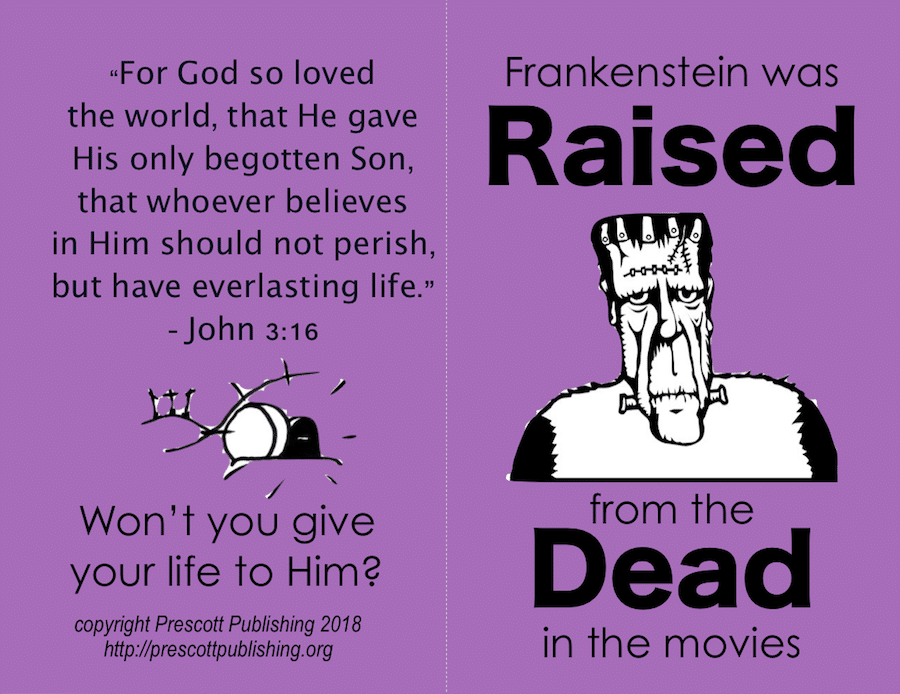 Want to print a stack of trick-or-treat tracts to share with the costumed kiddies who come to your door? Just click on any of the images above (or text links below) to download a black & white copy of that particular tract. We print our trick-or-treat tracts on colored paper to brighten things up.
There are four copies to a sheet, so you'll need to cut the tracts apart and fold along the center after printing. We zip ours into snack-sized bags with a handful of candy to make it easy for our trick-or-treaters to grab and go.
These five designs join the other five Halloween tracts I've published in the past, so you have lots of designs to choose from. Here's a listing of them all:
Trick-or-Treat Tracts (in English):
Trick-or-Treat Tracts (in Spanish):