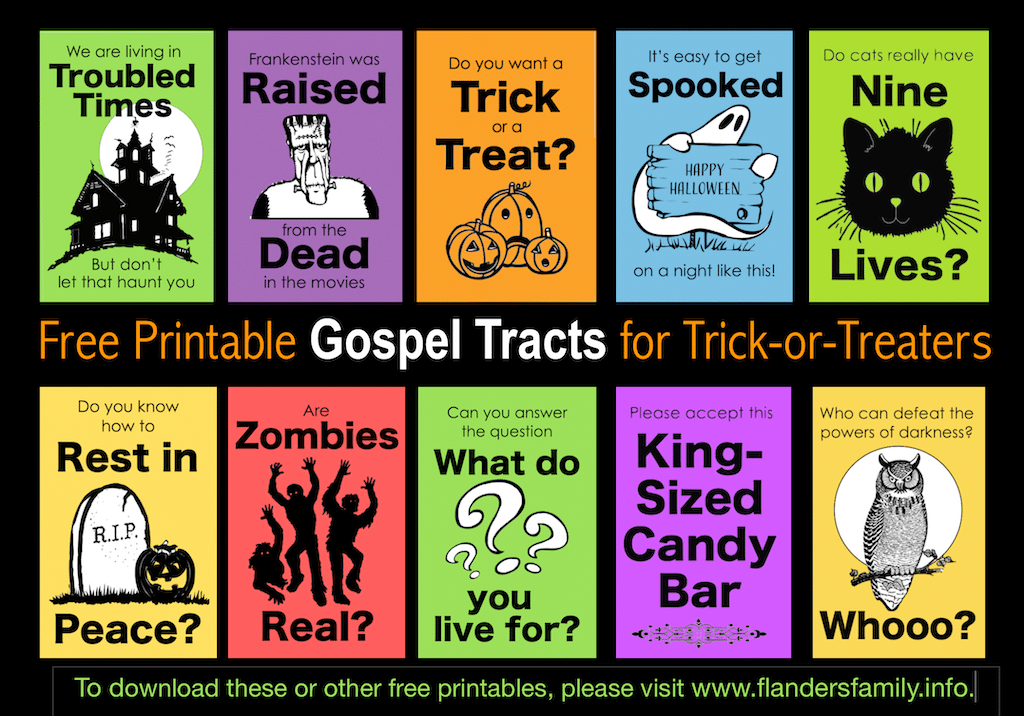 We live in a neighborhood that attracts hundreds and hundreds of trick-or-treaters every Halloween. Our first year here, we had over a thousand knock on our door before we turned off the porch lights and called it a night.
In our minds, this is an amazing opportunity. It's like reverse door-to-door evangelism: we stay home and the people come to us!
Halloween is like reverse door-to-door evangelism
That's why I design a new gospel tract every year to drop into all those pumpkin buckets and pillow cases along with the candy we pass out.
In light of all the tragedies America has faced lately, I thought the messaging on this year's tract would be especially timely:
We are living in troubled times… but don't let that haunt you!
God's Word says:
When we trust in Jesus, we have nothing to fear!
"Even though I walk through the valley of the shadow of death, I fear no evil, for You are with me." – Psalm 23:4
Give all your cares to Christ today.
Want to send a different message? Then check out these tracts we've made in past years. The files are all black & white, so if you want them to look like they do below, print on colored paper. The tracts will print four copies per sheet — you'll need to cut them apart and fold in the center of each tract.
[2018 Update: We now have 10 trick-or-treat designs to choose from. To view the newest ones, follow this link.]
---
---
---
To download any of our newer designs, follow this link.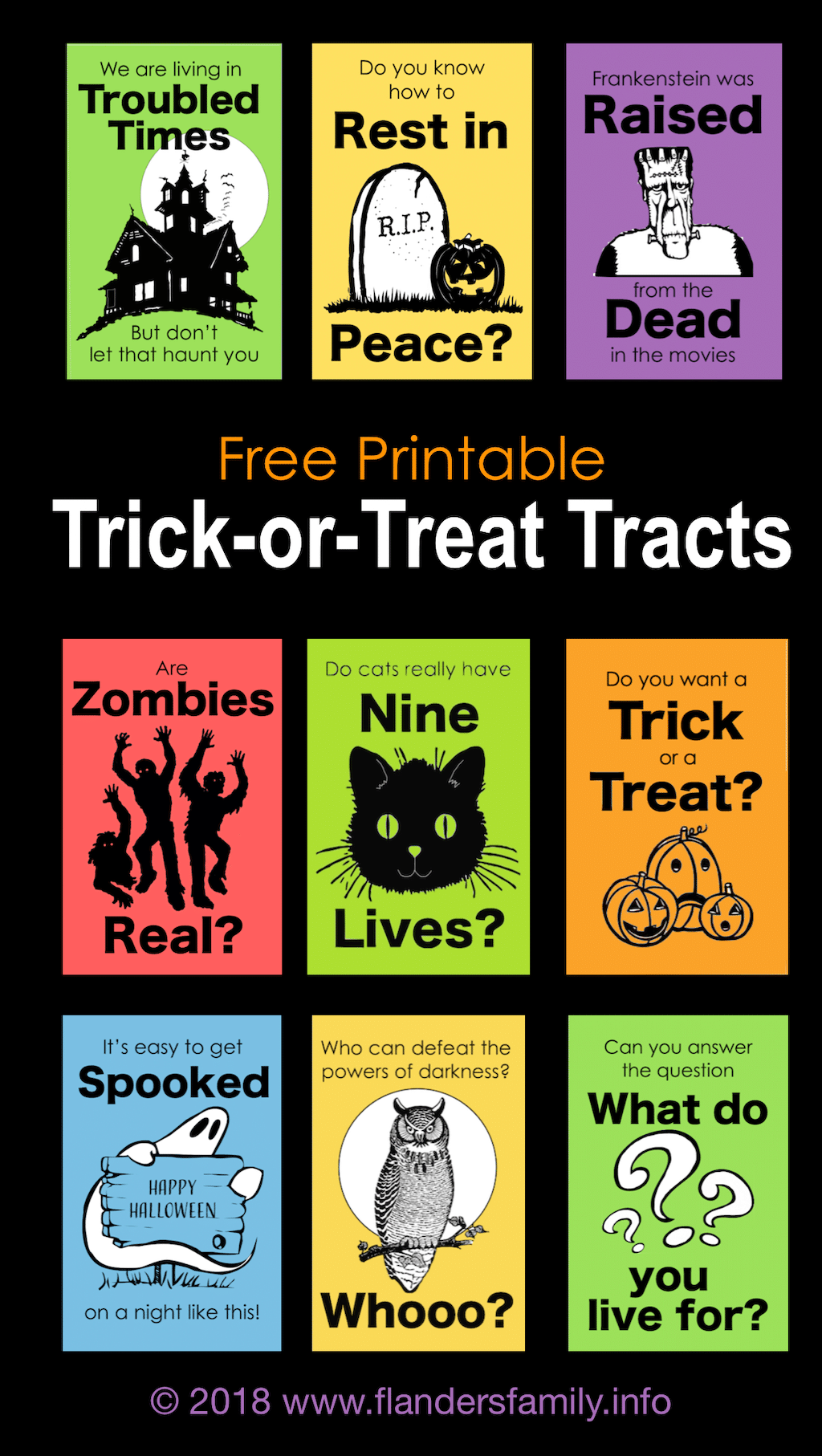 Live in the country far away from trick-or-treating neighbors? Prefer to skip Halloween altogether? Then you might be interested in turning the day into a history lesson instead. You'll find our favorite resources for celebrating Reformation Day here.