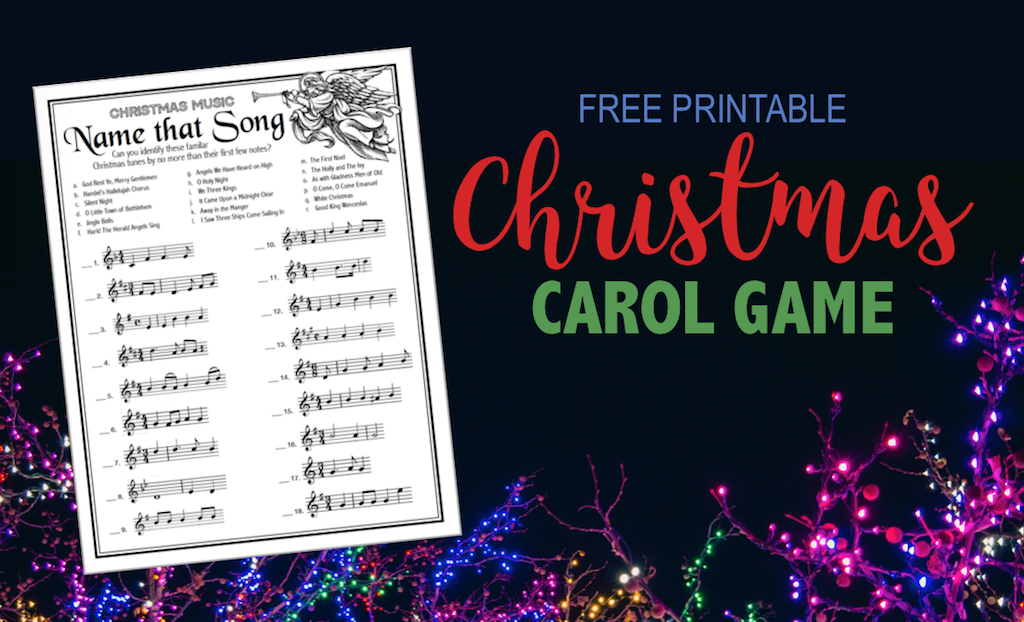 Here's another game we played at one of the cookie exchanges my children's piano teacher hosts every Christmas. I made it in two different versions, so take your pick.
First we have the challenging, fill-in-the-blank version. This is the one we played at the party I attended. Our hostess literally played the first few notes of each song on her piano, and the guests tried to identify each from just those abbreviated intros.
In the absence of a piano, you can hum the stanzas or even require guests to mentally sightread them. Our family played this one in the car tonight, and I was impressed at how many songs even our little ones could recognize when they only had the first three or four notes to go on.
If pulling the names of these Christmas songs and carols out of thin air seems too hard, you might rather play this slightly easier, matching version. The advantage of this one is that you can use the process of elimination to narrow down the choices for any unfamiliar tunes.
Whichever version you decide to play, I hope you'll enjoy this free printable Christmas game and that you'll carry a song in your heart all season long.
Does playing this one leave you wishing for more? Then check out our other Christmas games (linked below) or visit my Christmas Party Games Pinterest Board.
Can you think of a holiday game we should add to our collection? If so, leave a comment below and tell us about it!

Know any friends who might enjoy one of our Christmas party games? We'd be so very grateful if you'd share it with them by using the social media buttons below!