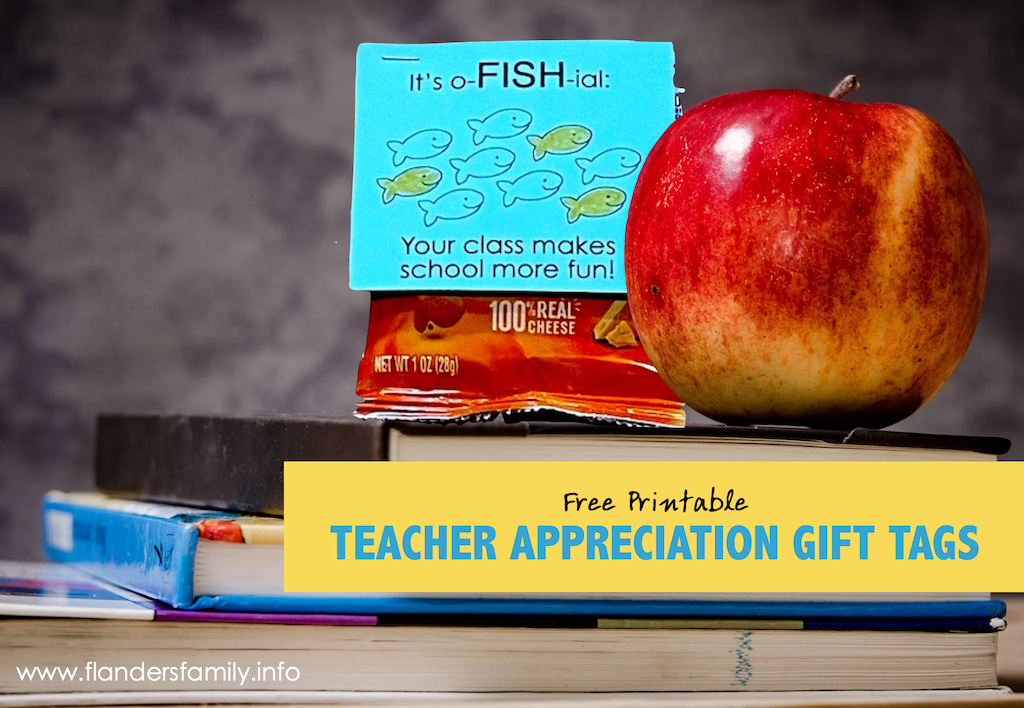 Since it's Teacher Appreciation Week, I'm sharing some free printable Teacher Appreciation Gift Tags. My kids gave these to all their teachers on the last day of our homeschool co-op last week.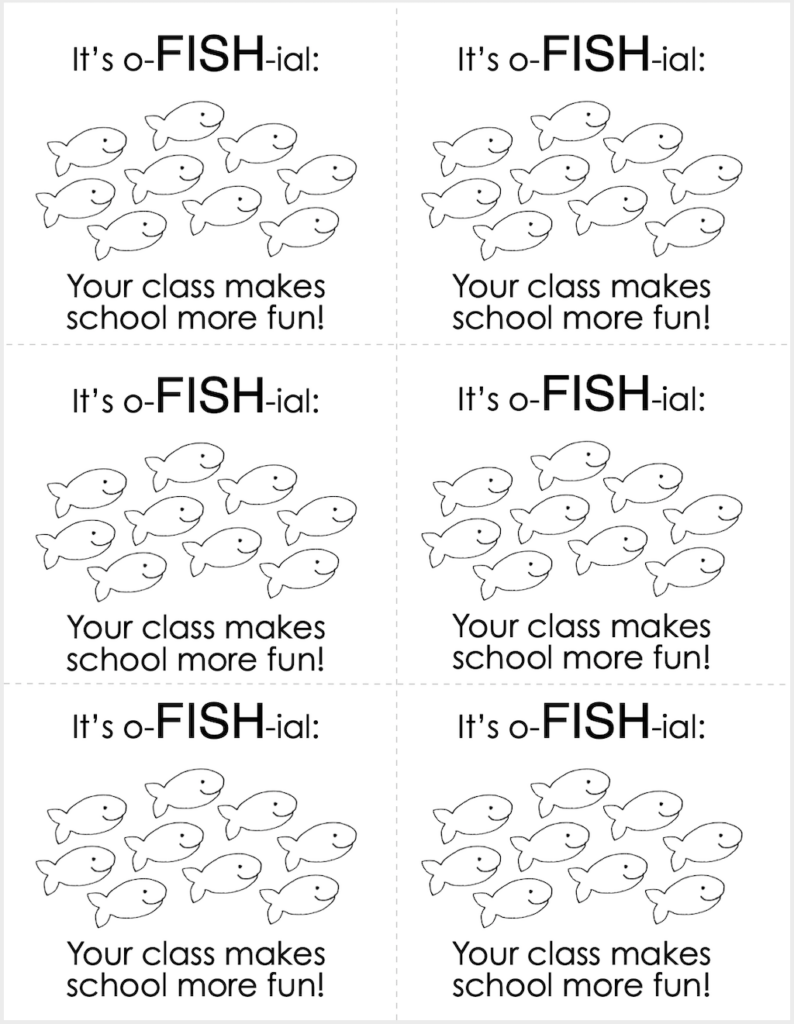 Make a list of recipients
Think about all the teachers who pour into your child's life.
school teachers
co-op instructors
classroom helpers
coaches or gym teachers
speech therapists
private tutors
Sunday school teachers
art instructors
music teachers
vocal coaches
drama teachers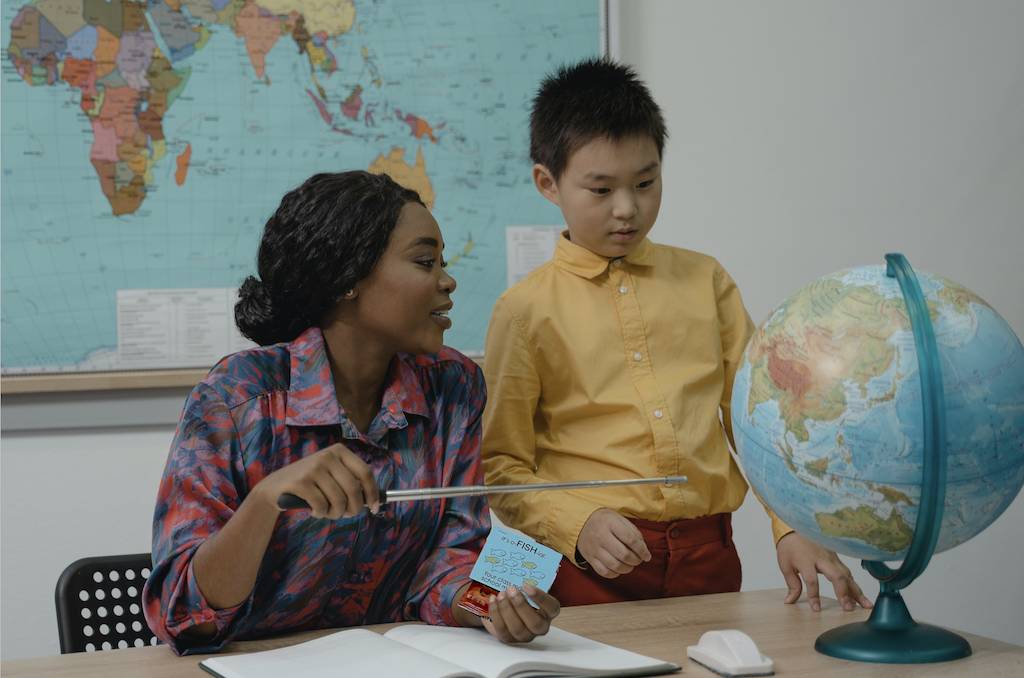 I'm sure I'm leaving somebody out, but you get the idea. Anyone who contributes to in your child's education can be considered a teacher and deserves some appreciation.
Gather Supplies
To make the little teacher appreciation gift tags pictured above, you'll need the following supplies:
colored card stock
printer
paper trimmer (or a good pair of scissors and a steady hand ?)
a yellow colored pencil, crayon, pastel, or gel-pen
a stapler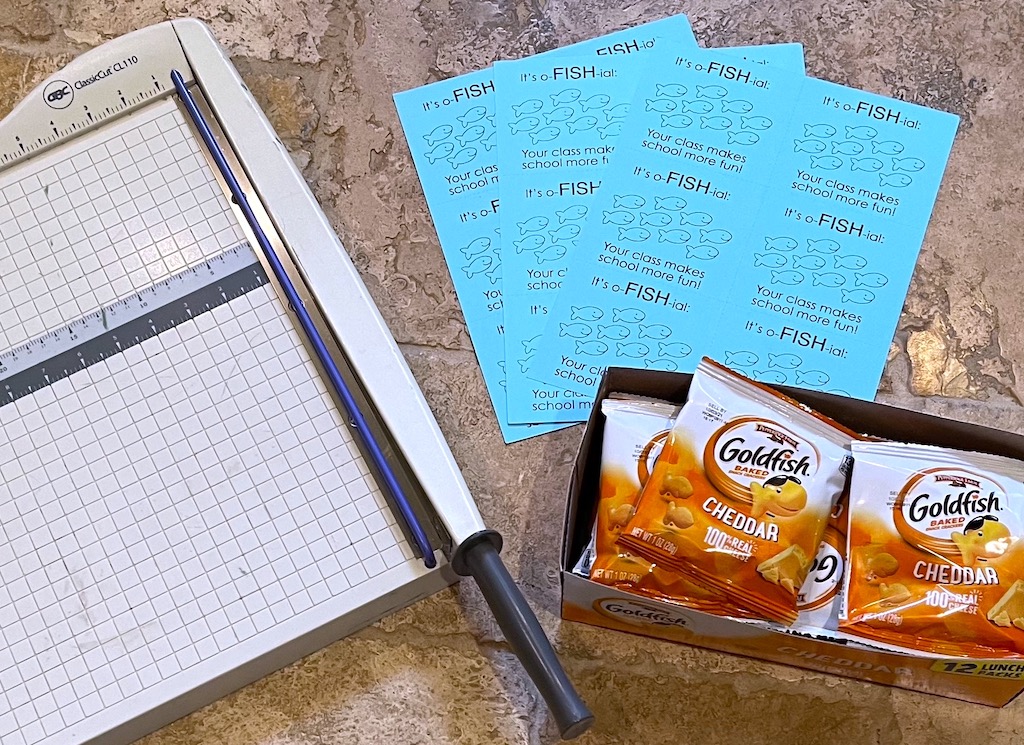 Assemble Teacher Gifts
Print several copies of our teacher appreciation gift tags onto colored card stock (I used turquoise, to look like water). Then use a paper trimmer or good pair of scissors to cut the tags apart.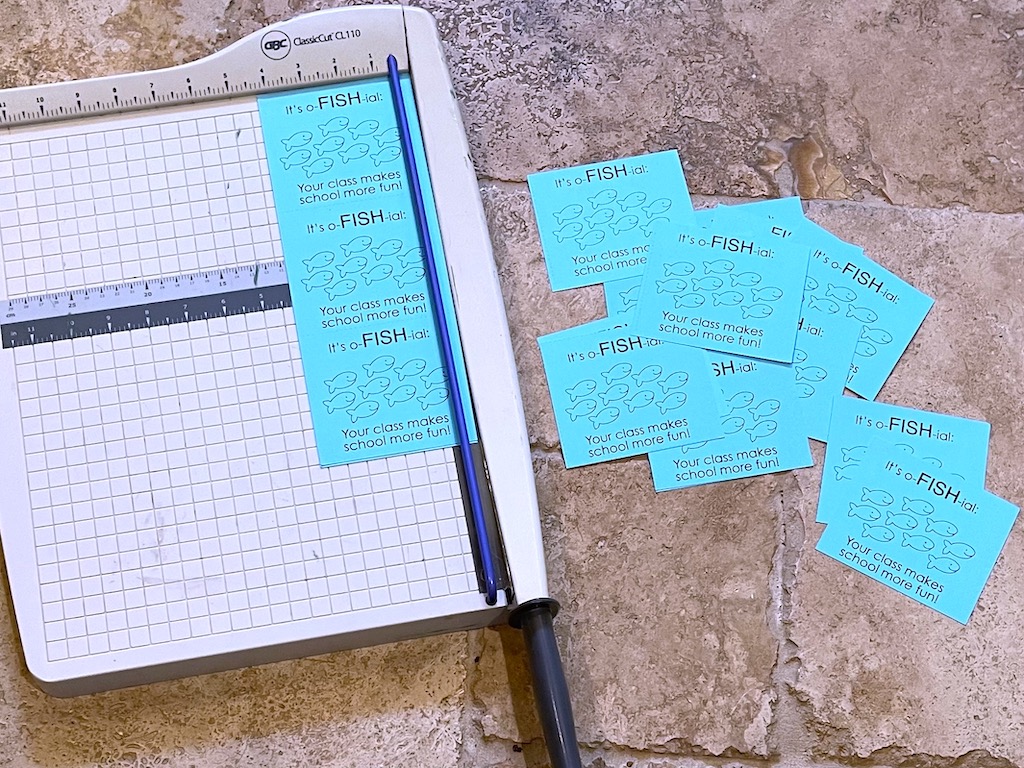 Use a yellow colored pencil or gel pen to color in a few fish. Younger kids can help with this part. They'll enjoy giving their teachers something they helped make.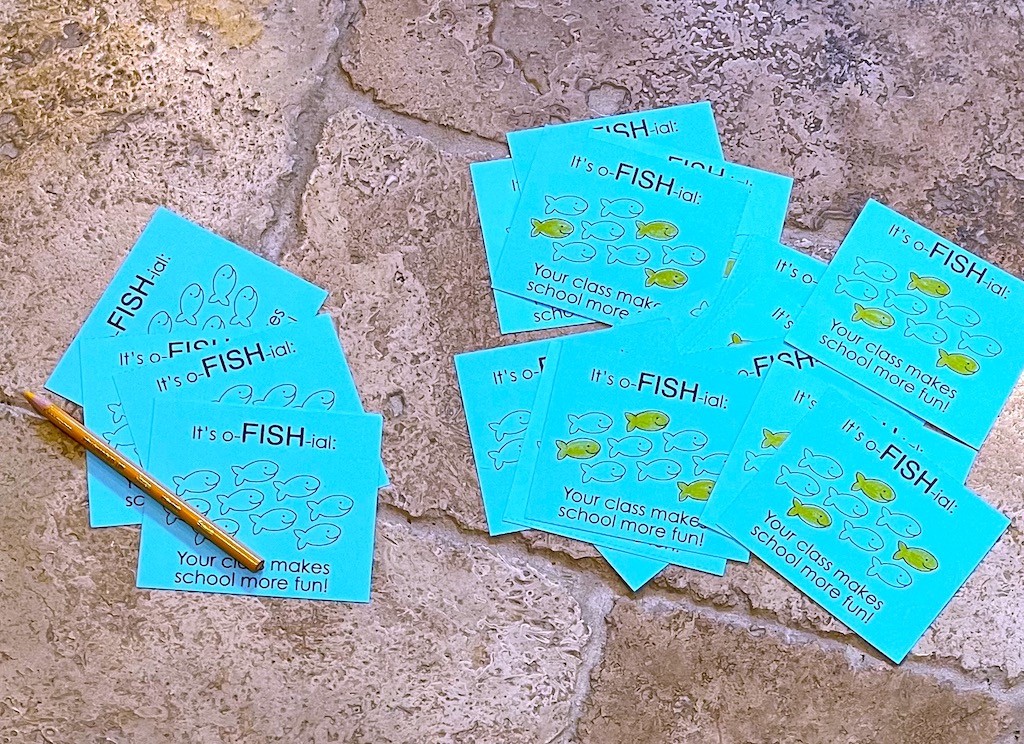 Staple or tape a tag to each bag of goldfish. If your child has several teachers, you may want to give her a bag or basket to carry the treats in until she can pass them all out.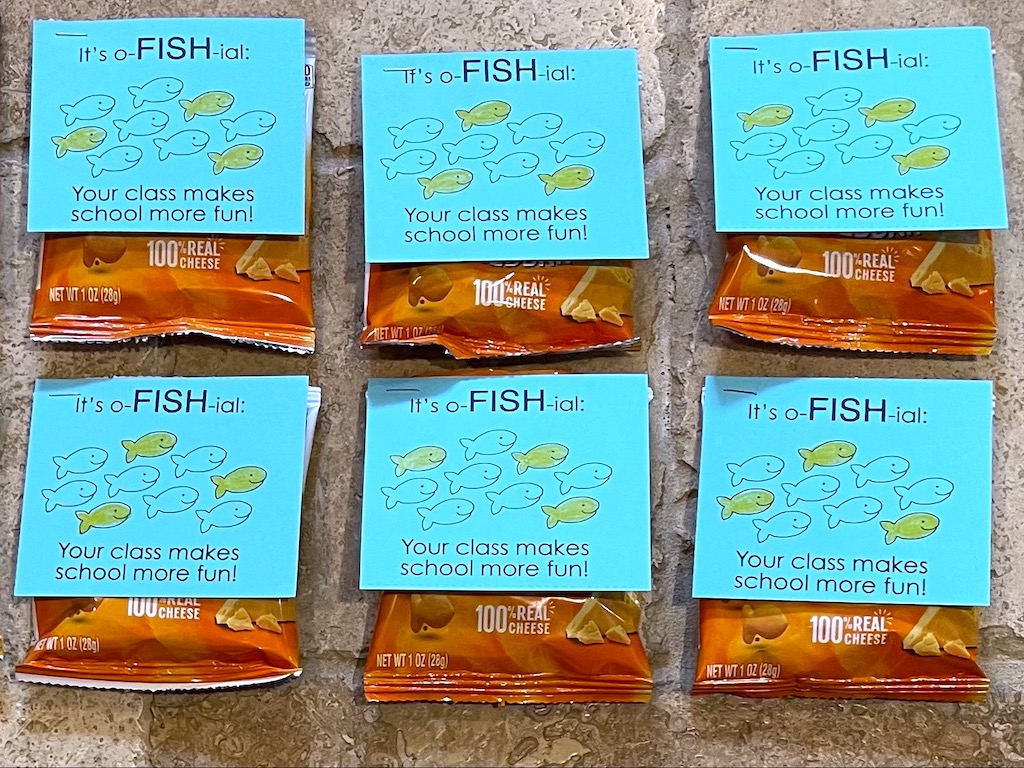 If you'd like to include a personal note to each teacher, you can jot it on the back of the tag. Or, if you need more room, you can use some of our free printable thank you notes for that purpose. They're blank inside, so you'll have plenty of room to pour out your appreciation for each precious person who has invested in your child's education this year.