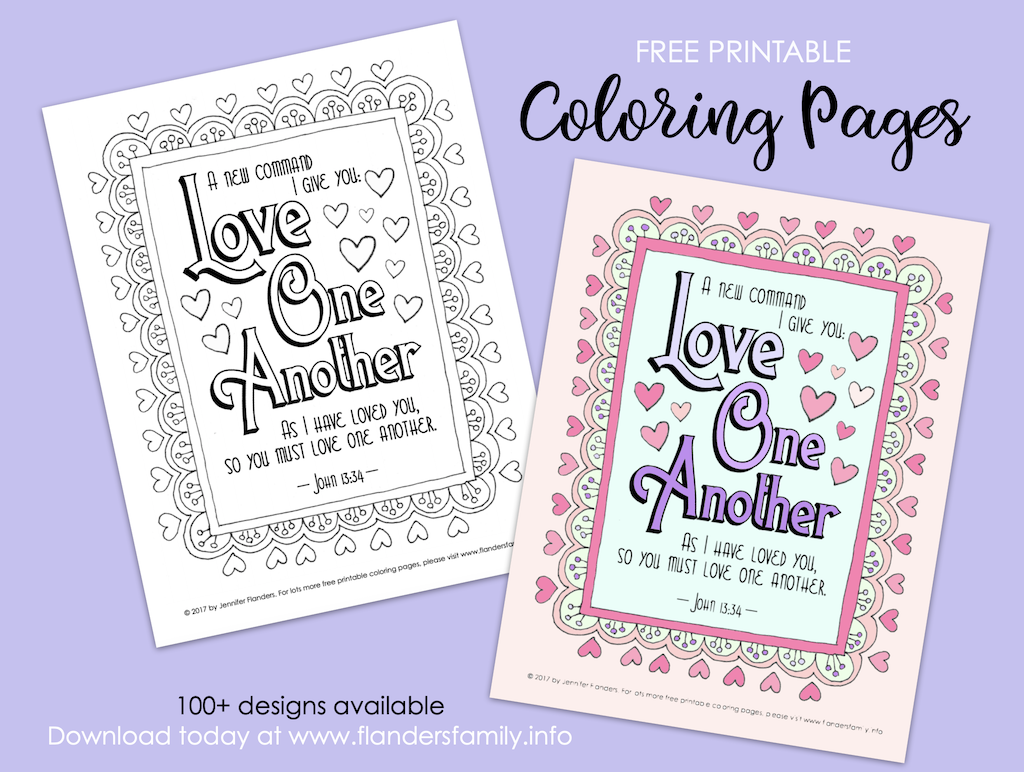 For this week's Scripture Sunday post, I'm sharing A New Command coloring page. It features the words of Jesus in John 13:34.
A new command I give you: Love one another. As I have loved you, so you must love one another."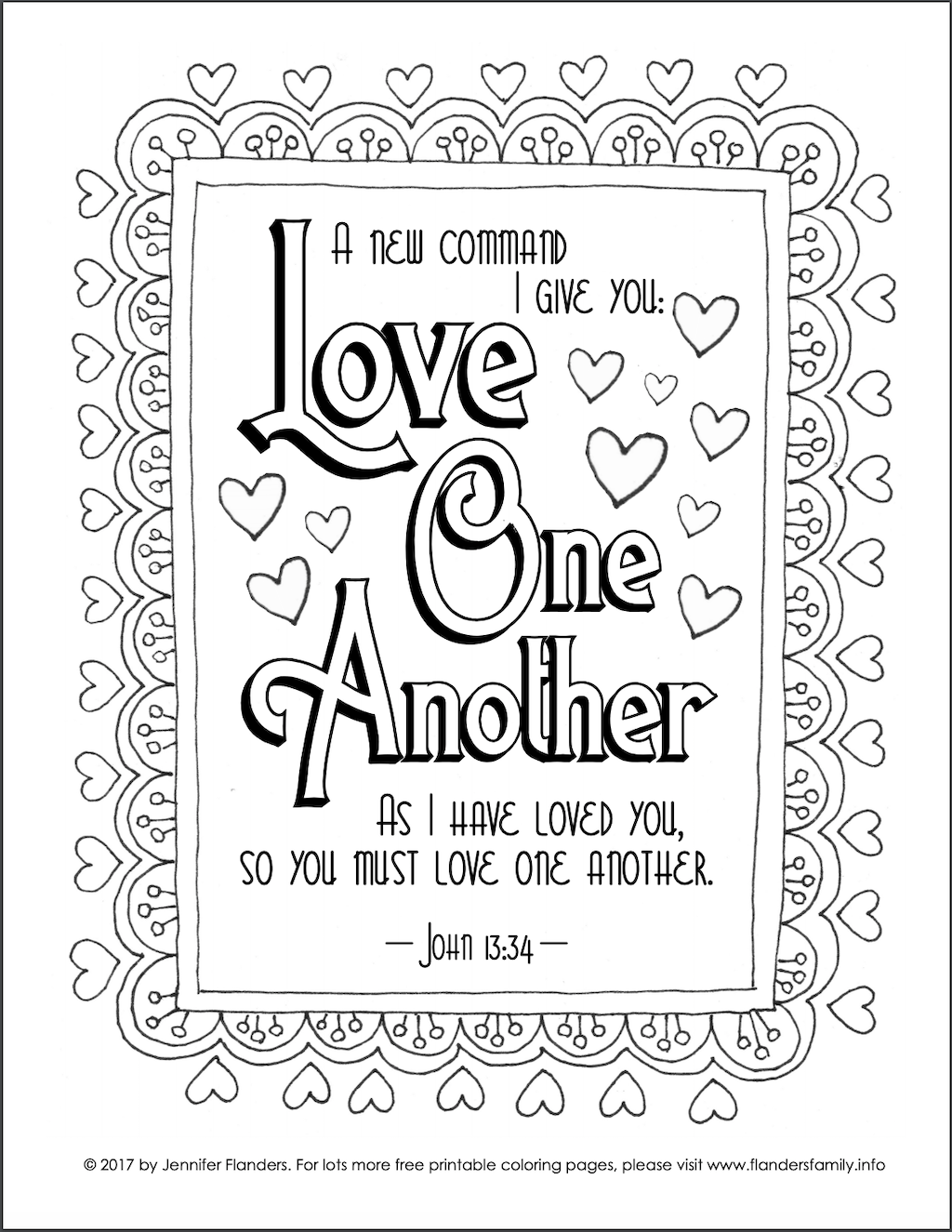 "Love as I have loved you." That's a tall order! Christ laid down His very life for us. He loved us unconditionally and sacrificially.
I'd like to think that I'd lay down my life for my loved ones if called upon to do so. But if that's really true, why am I still so selfish? Why do I bristle at being inconvenienced?
It is because I am completely incapable of Christ's kind of love. But, thankfully, He does not call us to conjure up such love in our own strength, for He knows that would be an exercise in futility. Instead, He calls us to be channels of His love to others.
If we will let Him, He will fill us to overflowing with His brand of selfless, sacrificial, supernatural love, such that it will naturally spill over on everyone around us.
That is our only hope for ever fulfilling the new command recorded on this coloring page.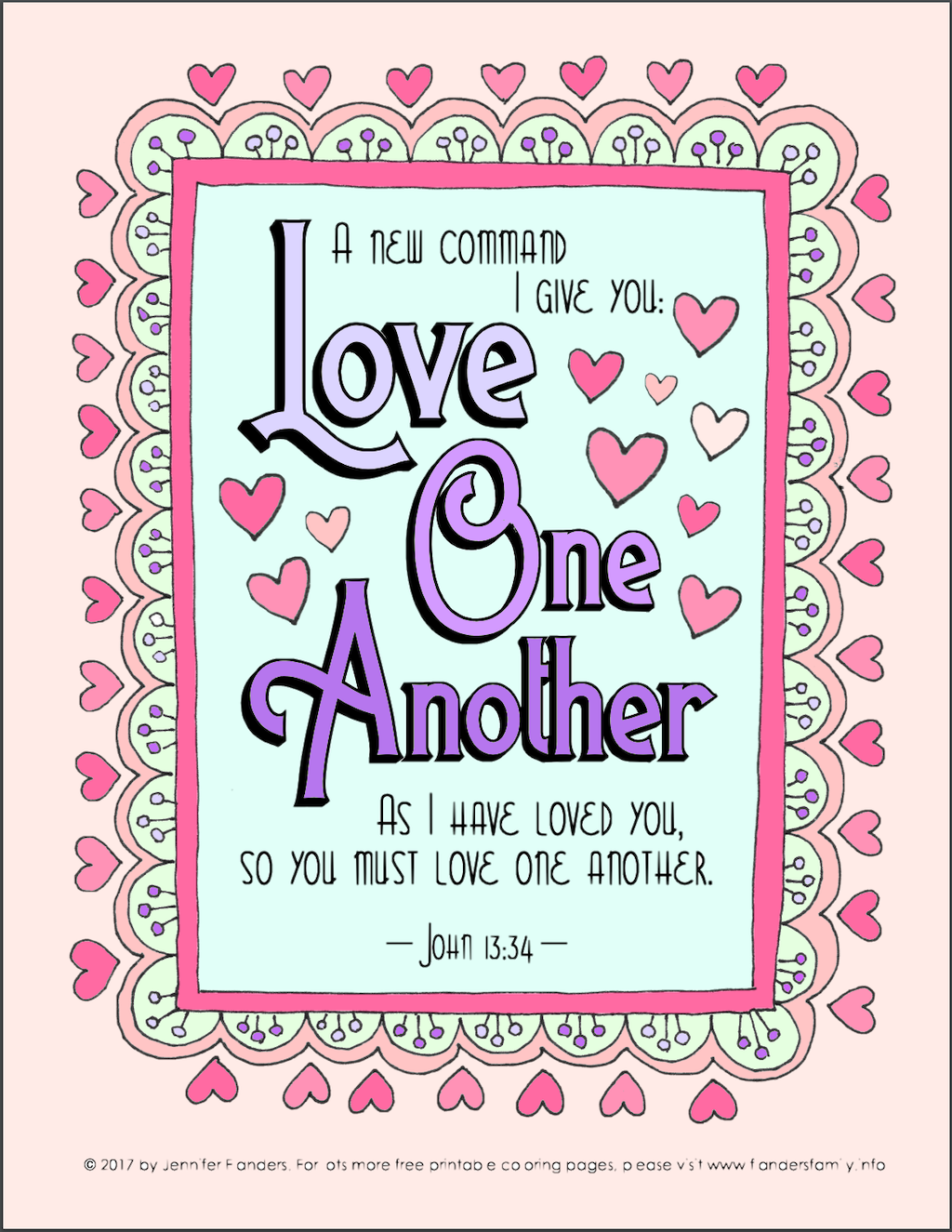 More to Color
I hope you enjoy this week's coloring page. If you like to color, then come back again next Sunday for a new one. To download any of the pages I've published in the past, simply follow this link: Free Christian Coloring Pages.
If you'd prefer a bound collection, check out my Color the Word series. I designed these richly-detailed, Scripture-based coloring books with grown-ups in mind. But they can be enjoyed by all ages. They're even available in Spanish!

For those who enjoy journaling as well as coloring, my devotional journals offer the best of both worlds. Now with twelve titles to choose from.

PLEASE NOTE: This post contains affiliate links. If you make a purchase through any of those links, we'll receive a small referral fee, at no extra cost to you. Such fees help defray the cost of running this website. This, in turn, allows us to continue offering our readers a wealth of FREE printable resources. So thank you for your support!