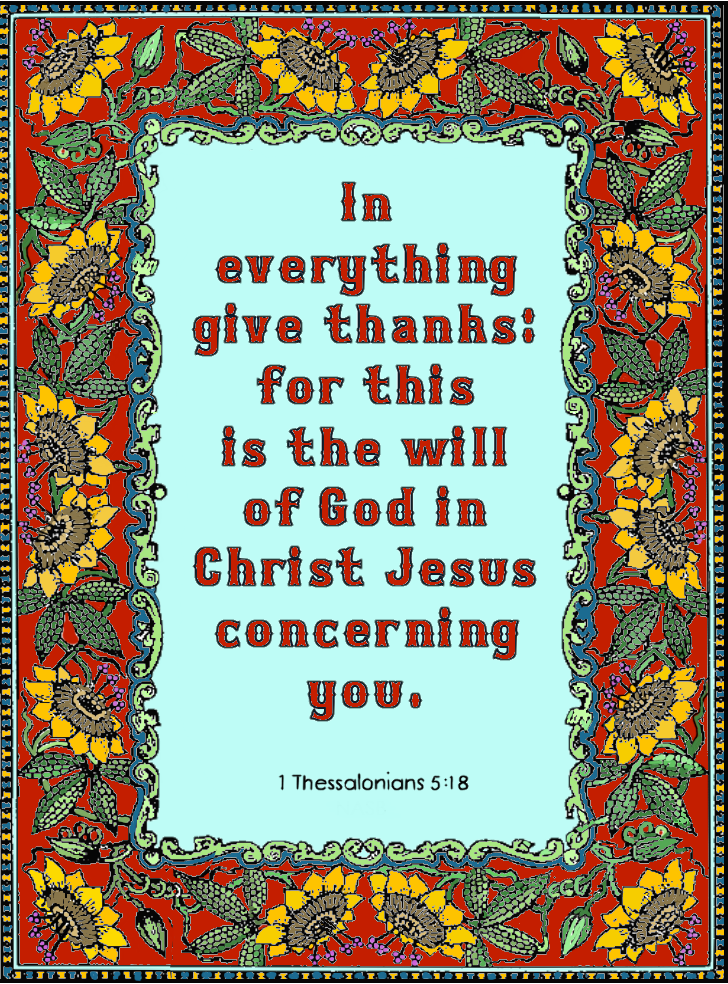 With Thanksgiving literally a few days away, I thought 1 Thessalonians 5:18 would make a good theme for this week's "Scripture Sunday" coloring page:
"In everything give thanks: for this is the will of God in Christ Jesus concerning you."
The first phrase is sometimes translated "Give thanks in all things" or "Give thanks in every circumstance." Certainly, there are times when we may not feel very thankful for the trials themselves, but we can still be thankful in the midst of them.
We can be thankful for God's sustaining grace, His faithfulness, His presence and provision. We can be grateful for what He'll use those hardships to accomplish: for the lessons He'll teach, the character He'll develop, the closeness He'll foster, and the testimony He'll inspire.
I think this is what James had in mind when he tells us, "Consider it all joy, my brethren, when you encounter various trials, knowing that the testing of your faith produces endurance. And let endurance have its perfect result, so that you may be perfect and complete, lacking in nothing." (James 1:2-4)
This coloring page was originally published in Count Your Blessings, my newest devotional journal. It is designed to help you cultivate an attitude of gratitude — not only in November, but every day of the year!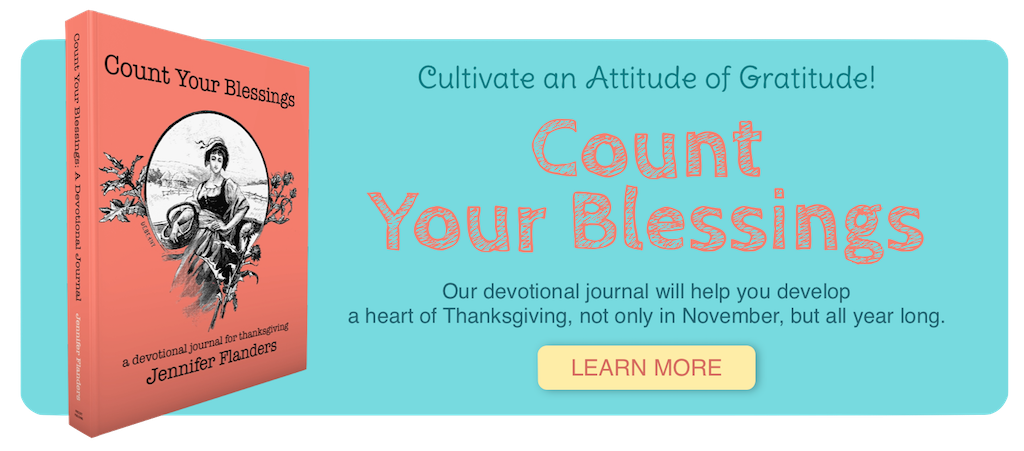 Also, remember that today is the last day you can enter to win our book bundle giveaway. Two winners will each receive one copy of Count Your Blessings plus their choice of a second of my devotional journals…


… as well as a copy of Mandy Ballard's brand new book, The Sweet Gospel: 13 Weeks of Savoring the Good News: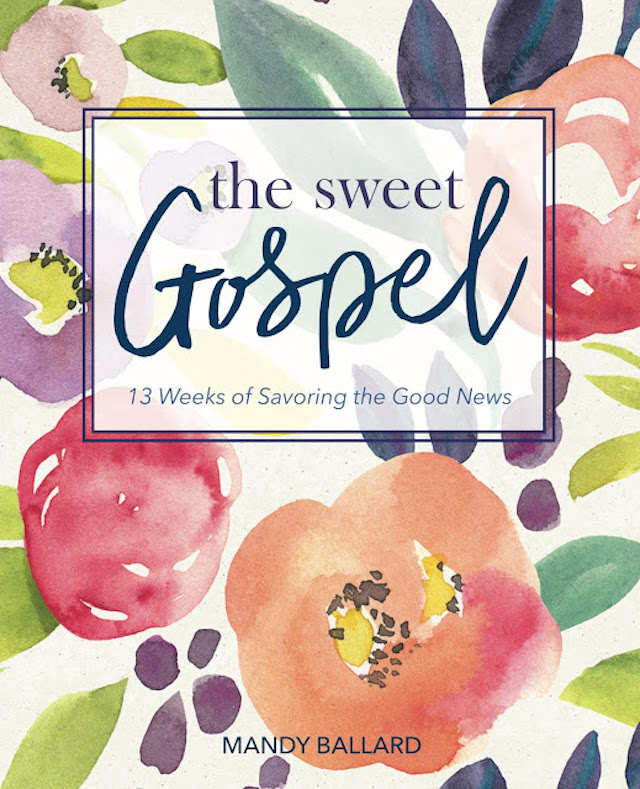 Mandy will be diving into chapter 1 this week in an online study on her blog Biblical Homemaking. Join her there or on Facebook Live to savor together the goodness of all God has done for us!
If you haven't done so already, you can use the Rafflecopter widget below to enter the giveaway:
But don't delay. This giveaway ends at midnight tonight!