My sister is a school teacher, so she is always coming up with smart new ways to teach important lessons. Last time I was at her house, I noticed this clever saying on the wall over her desk: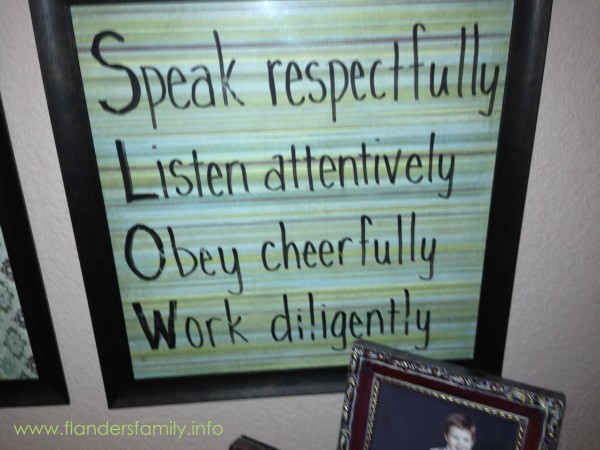 If you look closely, you can tell she just framed a piece of fabric — or maybe she used patterned paper — then wrote the words on the glass with a dry erase marker:
Speak respectfully
Listen attentively
Obey cheerfully
Work diligently
Isn't that brilliant? She may have spotted the framed fabric idea on Pinterest, but I'm pretty sure she came up with the saying all by herself.
And just think… if I'd visited a week earlier or a week later, I might have missed it!
Anyway, I've been intending to share it with you ever since I first spotted it at her house, but am only just now getting around to doing so. Here's a printable version you can let your kiddos color, then hang it on the frig or put it in a frame to serve as a reminder that sometimes, being SLOW is a good thing — a very good thing, indeed!