Here is a
free printable
I designed recently to help me keep track of all I need to do each week.
When I print it full size, I can fit a LOT of stuff into those little squares, which helps me remember what has to be done. (If you want to use this style in a smaller day planner, just print two copies per sheet.)
Please note that this isn't the chart I use for my weekly lesson planning—I still prefer the more detailed structure of this printable for that—but is actually a generalized version of the calendar I made for keeping up with blog posts and other duties associated with the fact that I'll be participating as an author in The Ultimate Healthy Living Bundle next week.
If you are interested in more information about the Healthy Living Bundle, follow this link. It will be on sale September 10-15, or until 30K copies are sold. It's really a terrific collection and comes with lots of free clean-living bonus products, as well. You can even earn a free bundle, just by telling your friends about the sale (whether they buy the bundle or not).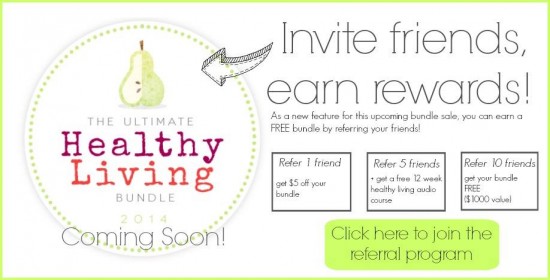 Also, if you are a blogger, let me know in the comment section below (and feel free to include the url of your website). If there's enough interest, I'll upload the full set of worksheets I created for keeping up with my blog. Not only are they pretty, but they make blog organization a snap.