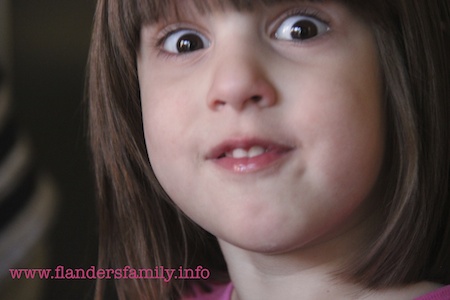 Okay, so my "baby" is not really a baby anymore at all.
She's 3 1/2.
But God has yet to send any more babies our way, which means she's still our youngest. And that, together with the fact that she's such a sweet little cuddle-bug, has caused her Mom (me) to be a little lax about where this little one sleeps every night.
She occasionally sneaks into our bed while her dad and I are sleeping, but more often than not, she spends the largest portion of the night snuggled beneath a quilt in the floor of my bedroom closet. Having been awoken by bad dreams or growing pains, she coaxes me out of bed in the wee hours of the morning to curl up beside her and rub her feet or calm her fears.
But even when she's not physically sharing our bed, hogging the pillows, and kicking us in the back, Dad's sleep is still disturbed. He hears her come in, feels me slip out from under the covers, is keenly aware of all the activity going on, no matter how silently we creep to the closet. And the older he gets, Doug tells me, the more he needs his rest if he wants to function well at work the following day.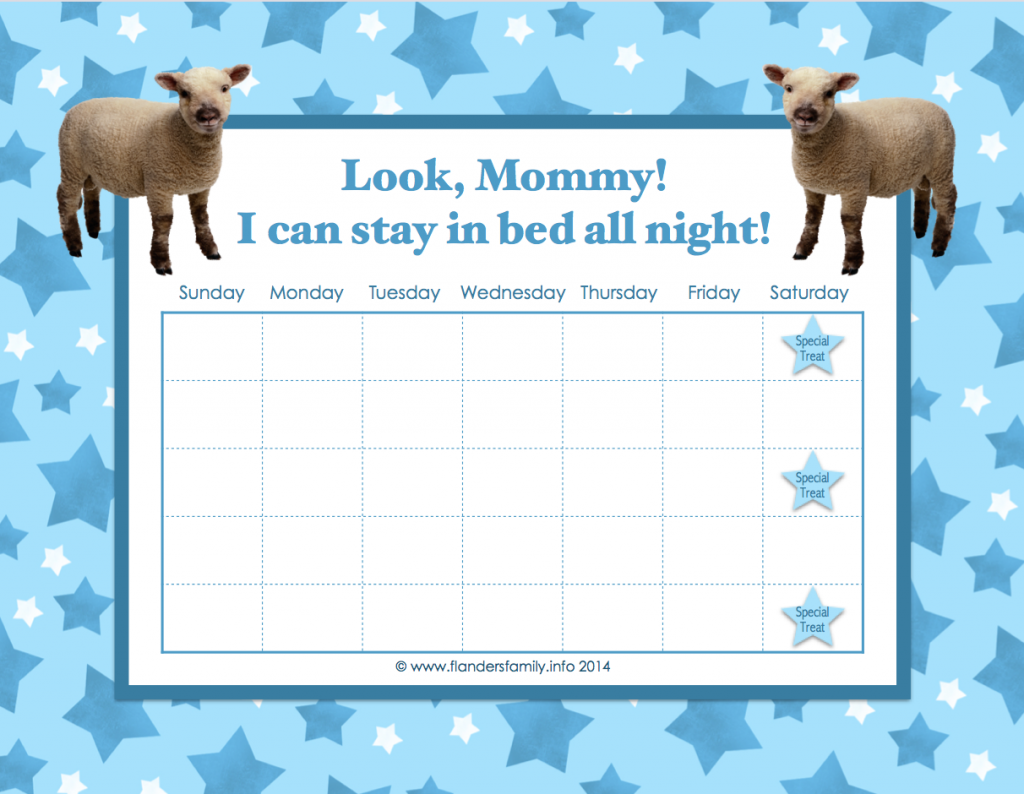 So for the New Year, Dad has decided it's time for Abby (and Mom) to learn to stay put after going to bed, instead of wandering from room to room and resting place to resting place. I designed this little chart to track how well Abigail does at meeting up to that goal. She'll get a special treat after she makes it a full week without wandering, then more treats after the third and fifth weeks. We are hoping by the end of the month, it will be a habit.
So far, she's pretty excited about it. And Dad's pretty excited, too, since he's slept better the past few nights than he's slept in years.
But in the meantime, Abby is still taking afternoon naps on the quilt in our closet, so Mom still gets to snuggle with her for at least ten or fifteen minutes a day. And that keeps all of us happy. 🙂
---