I've been a big letter writer for as long as I remember. One of the things that initially attracted me to my husband is the fact that he penned and delivered a handwritten letter to me just hours after we first met.
As a letter writer, I love pretty cards and stamps and stationery. Often, when I can't find exactly what I want, I design something myself, which is what I've done this year for Valentine's Day: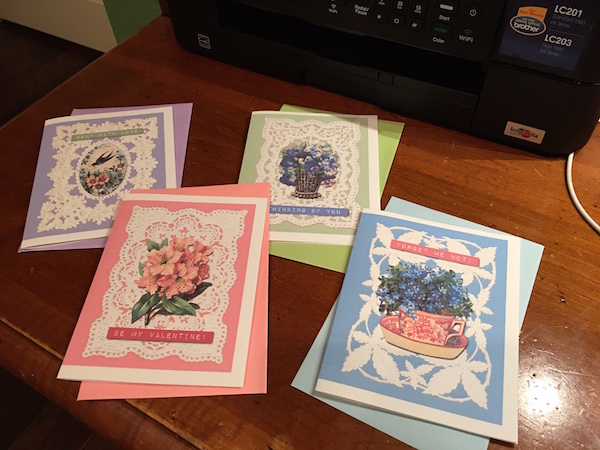 I liked the way these cards turned out so much, I decided to share them on our blog, in case any of our readers are also letter writers who might enjoy printing off and using this little set to send a few love notes of their own this month.
If this description fits you, just click on the image below to download and print:
Want more Valentine's printables? You'll find a lot more of them on this page.