During our American history studies last year, my children memorized these inspiring words by Thomas Paine. It seemed fitting to republish them here, as we remember the fallen heroes and patriots of 9/11 today.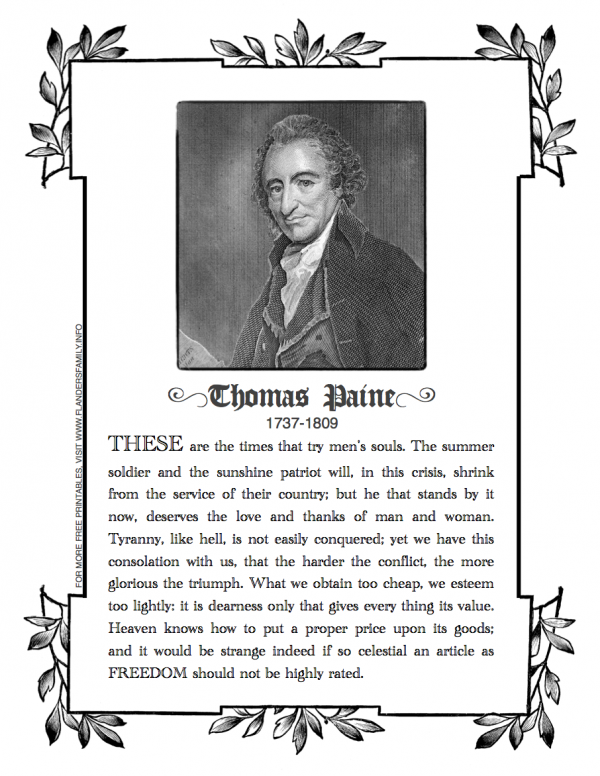 To download this free printable, simply click on the image or on this link.
May God bless America… and keep her free.