I saw my first Vitamix demonstration at the Texas State Fair when I was about eight years old. From the moment I tasted those little sample cups of soups and smoothies, I knew I had to have one of these machines.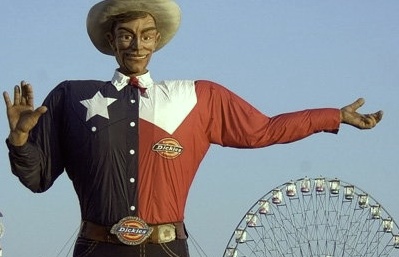 Two decades, one husband, and four children later, I finally got a Vitamix. It has served me faithfully for TWENTY-ONE YEARS and is still going strong.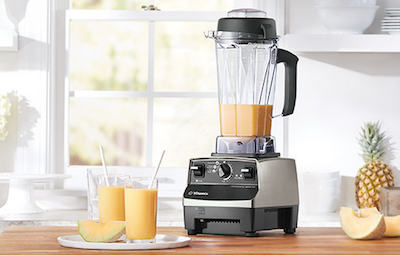 It came with two large containers — one with a dry blade for grinding grains and one with a wet blade for doing everything else. Unfortunately, during our last move, the wet container was lost.
Rather than spending $150 on a new container for my old Vitamix, I splurged and bought a brand new Blendtec
for $400. And my trusty Vitamix — still just as strong as the day I bought it — went to live with a friend.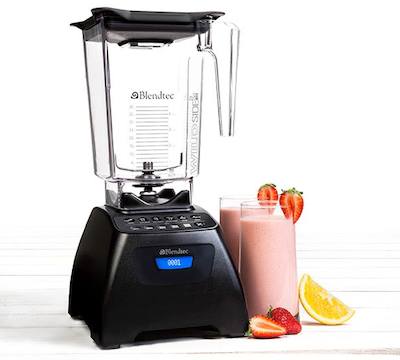 I will tell you, my kids love the new blender. Blendtec
has pre-programmed buttons that make it a cinch for my little ones to use. And it absolutely pulverizes ice into a much finer powder than my old Vitamix ever managed.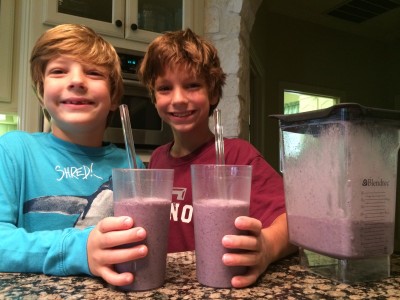 It's smaller size means it fits neatly under my kitchen counter, ready to use. I like that.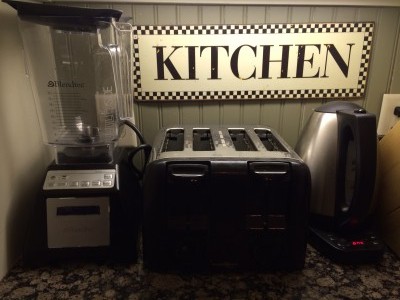 But it does have a few drawbacks. Although the container is shorter than the standard Vitamix version, it has a slightly larger capacity — 88 ounces or nearly 3 quarts. This was a big selling point for me, since with twelve children, I tend to make big batches of everything I serve.
What the Blendtec demonstrator failed to mention, however, is the fact I would need to use less than half the total capacity if I wanted the blender to work properly.
Whenever my kids or I overfilled our Vitamix, it meant having to use a little more tamper action to get everything to blend. When we overfill the Blendtec, food sprays out from the four corners of the lid and gets all over my cabinets and countertops. Ugh!
So, although there are lots of things I like about my new Blendtec, there are also lots of things I miss about my old Vitamix.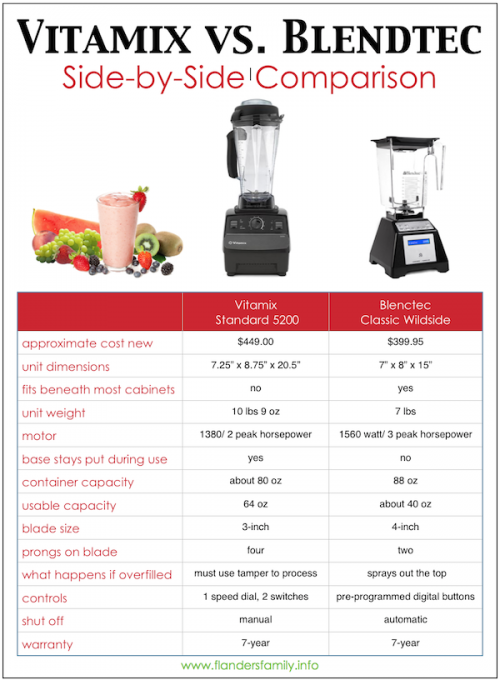 For one, the Blendtec is slightly more powerful, but it is considerably more noisy than a Vitamix.
Also, while the fact that a Blendtec will only make 2-3 servings at a time makes it a great choice for singles, newlyweds, or smaller families, it means a big family like mine must make 4-5 batches if everybody wants a serving.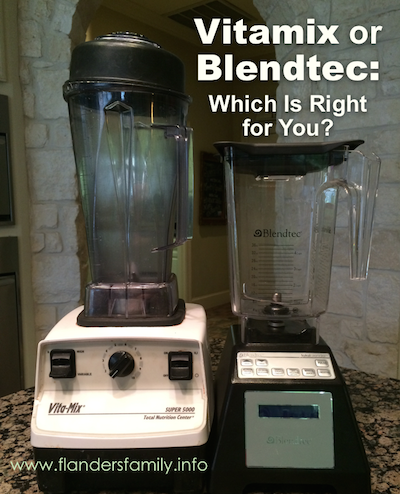 I miss my Vitamix's much larger usable capacity. So what if the thing was too tall to fit under my counter? The fact I had to store the container next to the base instead of on top of it was not nearly the hassle of having to make multiple, multiple batches of every smoothie I serve or clean up the mess that happens when I try to process too much at once.
Additionally, I don't know how long the Blendtec will hold up. Both machines come with a 7-year warranty, but my Vitamix had a 21-year track record of faithful service with no signs of quitting. It will take two more decades for my new Blendtec to prove that sort of dependability.
So which is right for you?
Both are great machines. Both do a great job, not just on smoothies, but on a wide variety of dishes. The price is very comparable. So it really boils down to the size crowd you're feeding, the sensitivity of your ears, whether you want adjustable dials or one-touch digital programing, how important it is to you that your blender fit under your kitchen cabinets, and whether you prefer your ice crushed or powdered.
What do you think? Are you Blentec user or a Vitamix fan? Tell me why in the comments below.
Disclosure: This post contains affiliate links. When you purchase through these links, our family receives a small commission (at no extra cost to you), which helps defray the cost of maintaining this website so that we can continue to provide free printables and other resources to our readers. So thanks!