This fall has been exceptionally busy for our family. We currently have two children in basketball, three in creative writing, four in choir, four taking piano lessons, and five who've been swimming laps at the local junior college with their father once or twice a week.
To help keep track of who needs to be where when, I recently designed this weekly schedule, which I'm sharing here, so you can use it, too: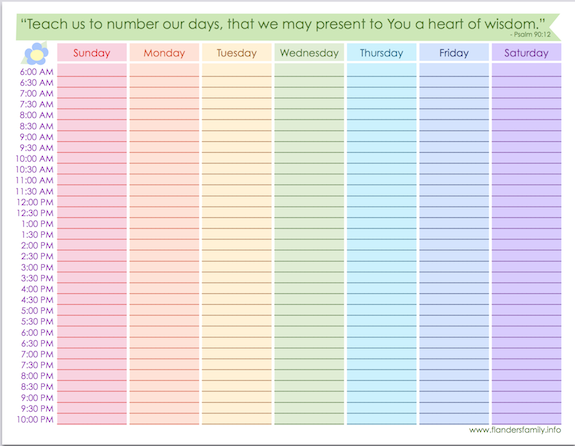 Or if rainbows aren't your thing, you might try this aqua & brown version, instead: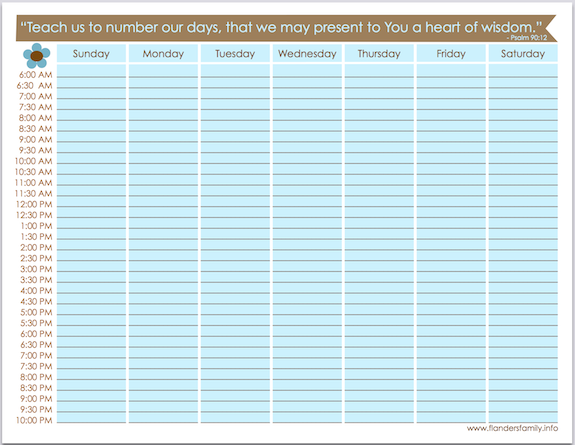 To print a copy for your own use, just click on either image above. Print multiple copies if you like, or do as I did and laminate one, then use a wet erase marker on it to track weekly activities and commitments. Enjoy!