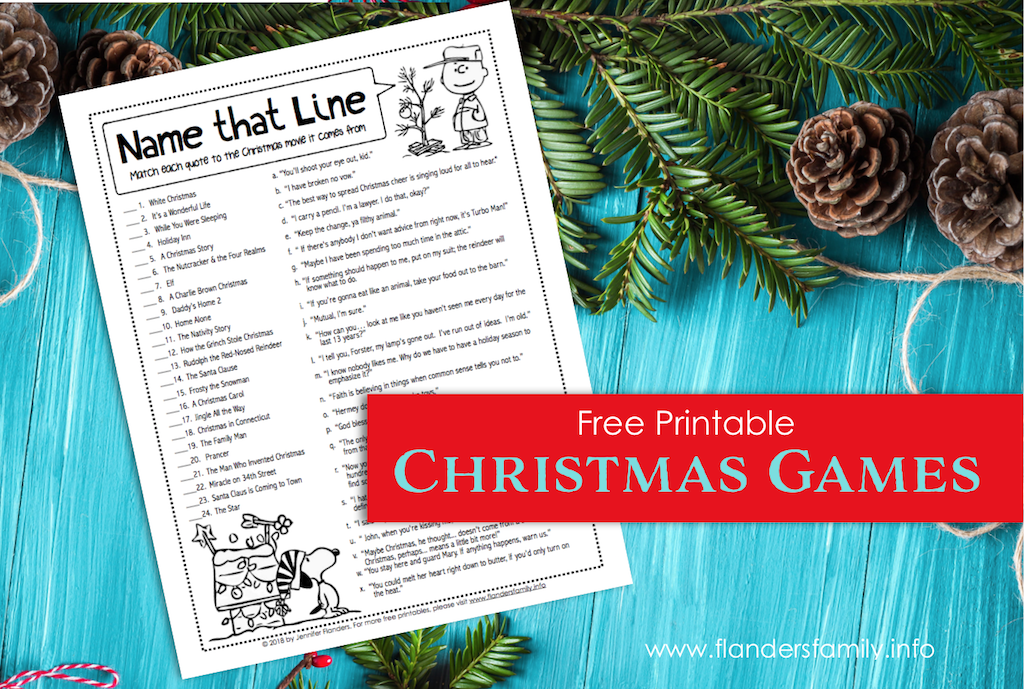 I have another free printable Christmas game for you movie buffs today. See how well you know your Christmas classics by trying your hand at this Name that Line quiz.
The goal of the game is to match up the movie lines to the films they came from. Print enough copies for your whole family and race to see who can finish first. Winner gets to pick which movie you watch next.
You'll find the answer key on page 2 of the PDF. No fair peeking until you've finished the game! But be sure you don't print multiple copies of the key. You'll only need one of those, so select "page 1" only when printing multiple copies of the quiz.
If you like this one, watch out. There's more where that came from! Our family has been on the road a lot this week, so I've been generating these games and testing them out on my family (captive audience) as a way to keep everyone entertained in the car.
I'll be posting the new games in the days leading up to Christmas. If you want more in the meantime, check out the ones I've posted in years pastor visit my Christmas Party Games Pinterest Board.
Download More Free Printable Christmas Games:
Pressed for time? Get my Big Book of Christmas Printables — FREE to subscribers! Then you can download all my most popular Christmas party games (along with other helpful charts and lists for organizing your holidays) in a single click!

Can you think of a holiday game I should add to my collection? If so, leave a comment below and tell me about it! I may work on it during the next leg of our journey!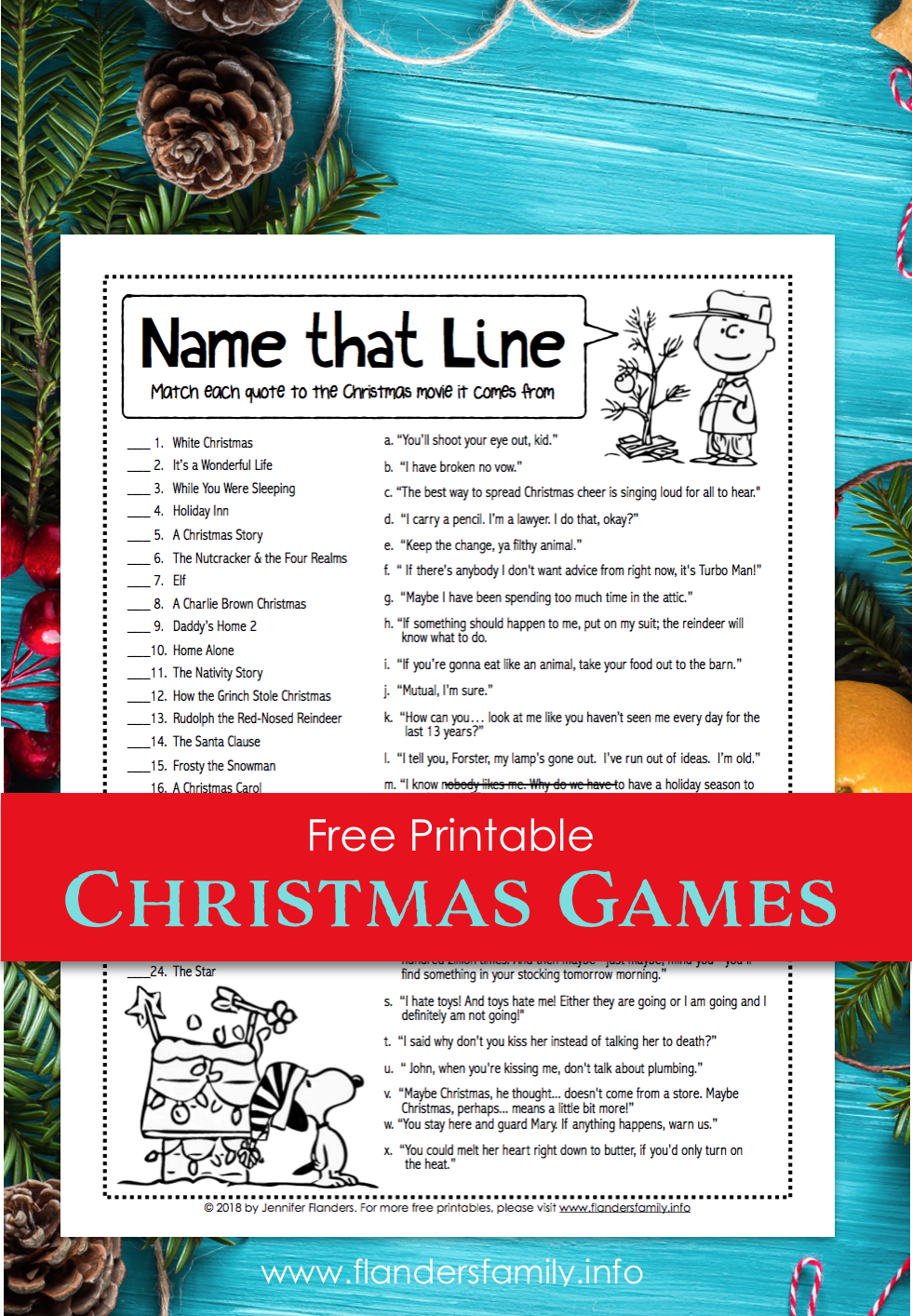 Know anyone else who might enjoy one of our Christmas party games? We'd be so very grateful if you'd share it with your friends by using the social media buttons below!