Question
I am looking for a way in which the "Christmas Travel Bingo" can be 10 versions of it. When I click on it to print, it only has 4 versions for it. Is there a way for it to be 10 different versions?
– Victor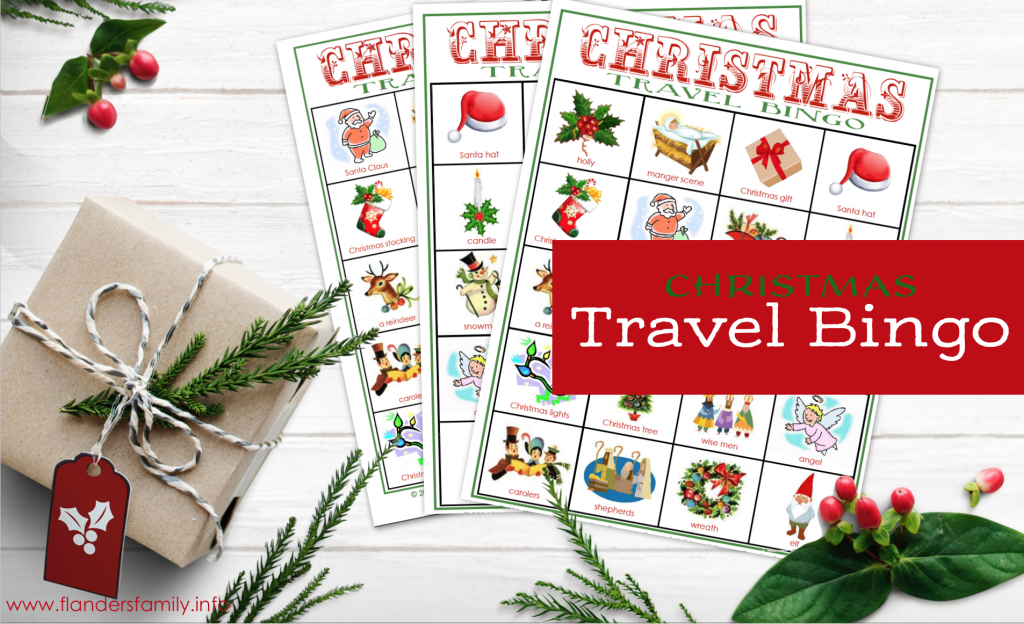 Answer
The reason you could only download four versions, Victor, is that I had originally only made four. Yet, with as many kids as I have, it would really make sense to have more options for play than that, wouldn't it?
Well, thanks to a little graphic manipulation, I've now came up with six more distinct BINGO cards for you. That makes a total of ten, per your request. Readers can now get the original set of four Christmas Bingo cards here. Or they can follow this link to download the expanded set of ten cards (plus all my other most popular Christmas-themed printables) in a single click.
We see most of the items in these Bingo squares when we drive through decorated neighborhoods admiring Christmas lights. For a twist on traditional Bingo, laminate the cards and use a dry-erase marker to mark them while traveling.
Looking for more family fun this holiday season? Check out check out our other Christmas games (linked below) or visit my Christmas Party Games Pinterest Board for more great ideas.
And don't forget to download my Big Book of Christmas Printables. It's FREE to subscribers! (If you already subscribe, just use the same email address you used when you signed up originally to avoid duplicate mailings).