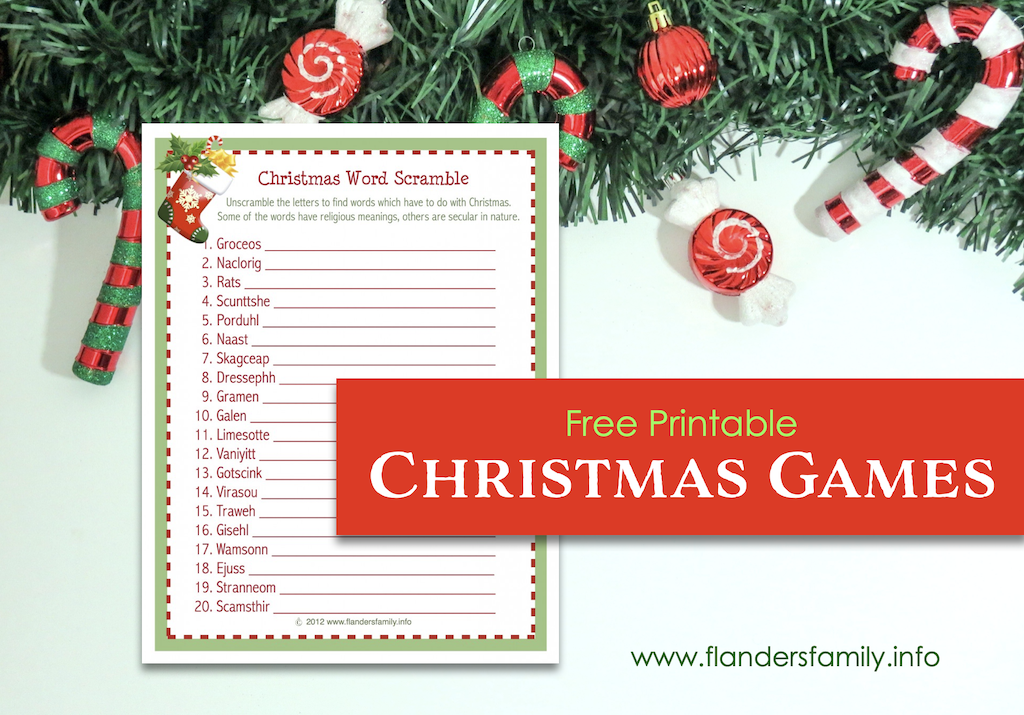 Our entire family loves Christmas and parties and games — and Christmas party games. In this 12 Days of Christmas Games series, I'm sharing a dozen of our favorites:
Today's game is an old standard with a fresh facelift. our family is proud to present (drumroll, please) "A Merry Christmas Word Scramble."
I've included options for printing a full-page version of our scrambled word game or, if you'd rather conserve paper and don't mind writing small, you can print two games per page. You'll also want a copy of the answer key, but no fair peeking until you've tried to solve the puzzle yourself! Click the image or button below to download all three.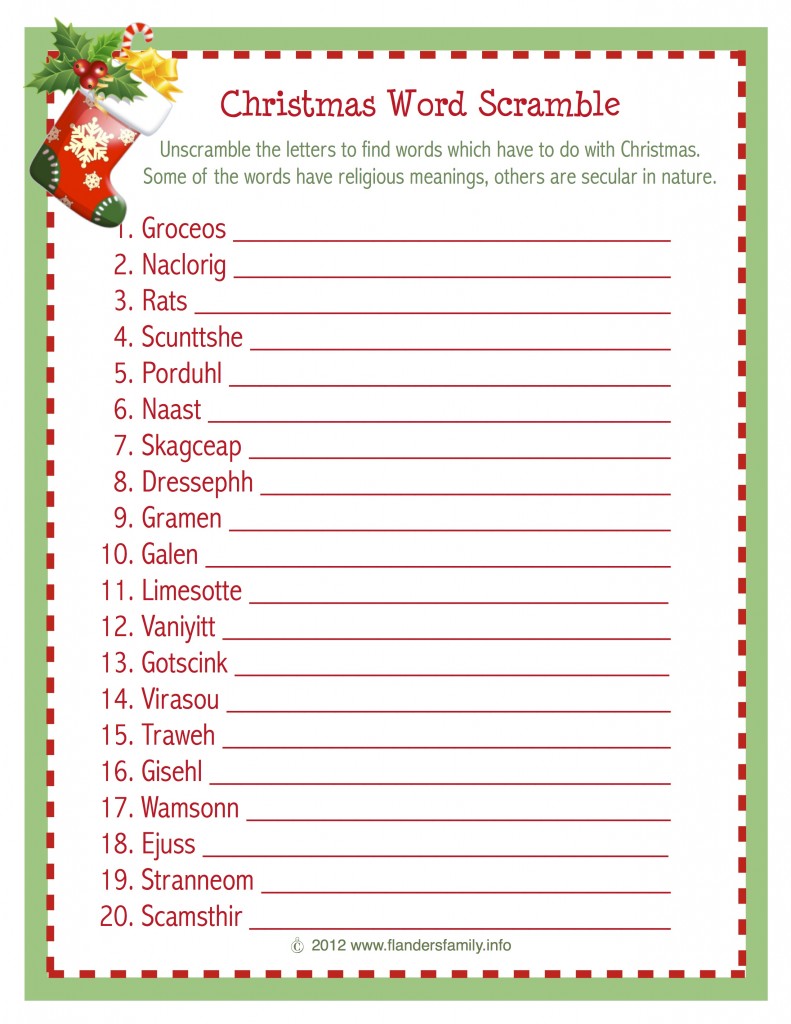 You'll note that the first letter of each scrambled word is capitalized. It is amazing how much more difficult that one little detail makes this game. Try it yourself, and you'll see what I mean.
Some of the selections in our Christmas Word Scramble are fairly obvious, like "Ejuss." Others are surprisingly hard, like "Stranneom." Which word stumped you the longest?
If you love Christmas games as much as we do, be sure to check out our other Christmas games or visit my Christmas Party Games Pinterest Board.
Can you think of a holiday game we should add to our collection? If so, we would love for you to leave a comment below and tell us about it!
And if you have friends who would enjoy our Christmas games, please share this page with them via email or one of the social media share buttons below. Thanks!