I spotted A Cowboy Christmas on Amazon and got it for our "25 Books Before Christmas" countdown this year. We opened and read it for the first time yesterday, and — oh, my — was it ever a great choice!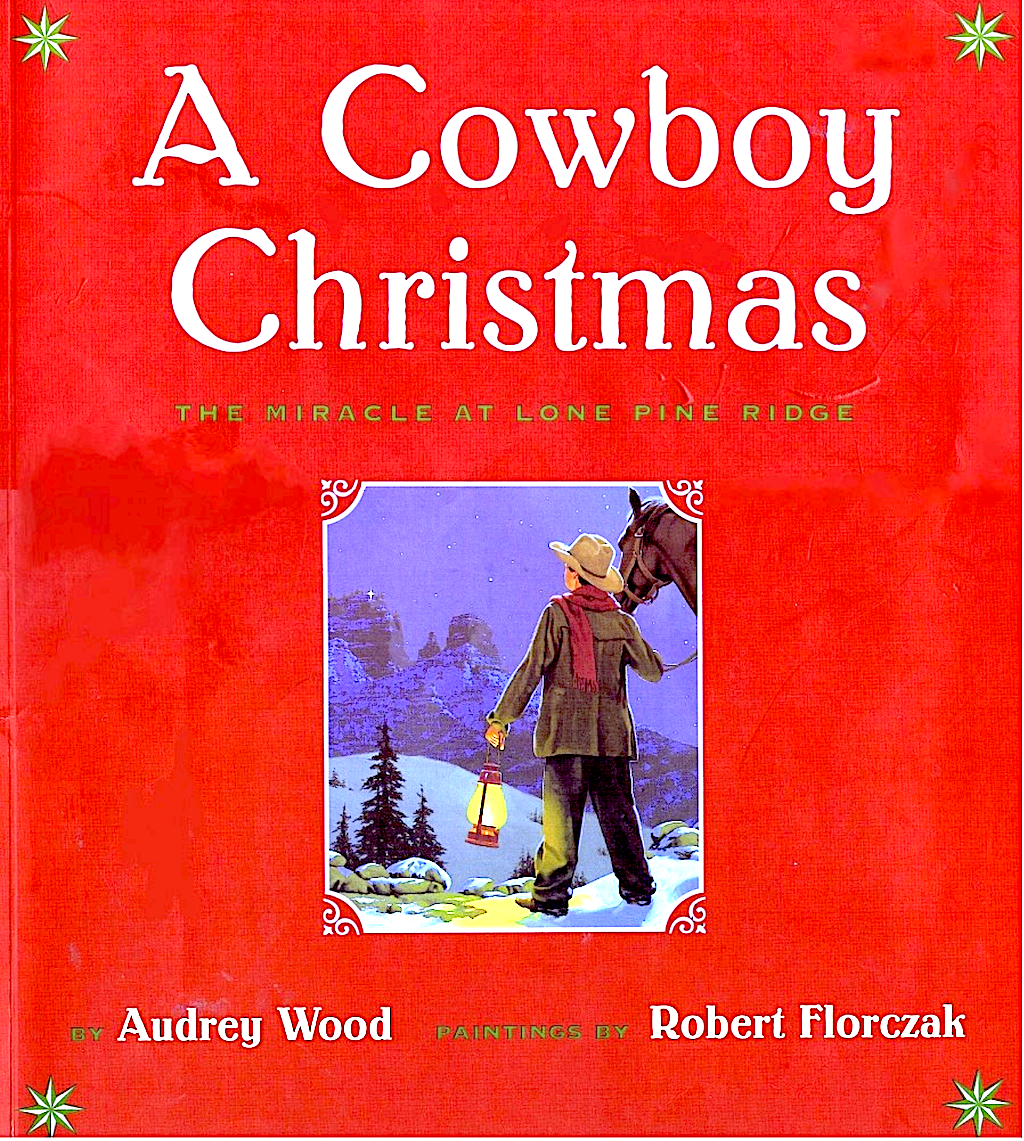 We've long been fans of author Audrey Wood (my kids love The Napping House

and King Bidgood's in the Bathtub
), and it looks as if A Cowboy Christmas is destined to be another family favorite. In it, Mrs. Woods delivers a tightly-woven and beautifully-spun tale set in the pioneer days of the American West.
The story is tender and heart-warming, but it's Robert Florczak's superb illustrations that make this book an especial pleasure to read. His choice of colors, the facial expressions of his subjects, and his meticulous attention to detail all worked together to keep my kids mesmerized through the entire reading.
"Look, Mom, there's the horsehair rope Evan got for Christmas!"
"Hey, you can see the shadow of a bear on the rocks!"
"See? Cully's reaching for his gun, but it's not there!"
When I finished reading the story, my seven year-old son crawled into my lap and said, "I'm SO GLAD you got that book for us, Mom. Can we read it again?"
So we did.