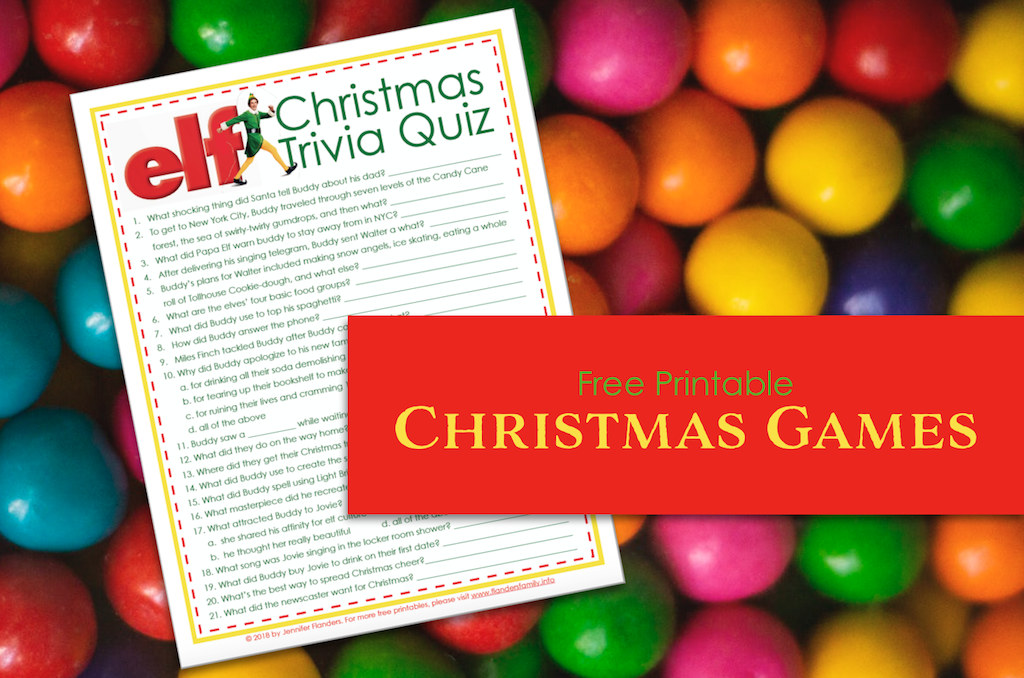 Our family has been watching Elf almost every Christmas since it was released, so we have it nearly memorized by now. If you're that kind of fan, then this quiz is for you:
I didn't want it to be too easy, so most of the questions are fill in the blank. If you get stumped, you can watch the movie (referral link) to refresh your memory, or check the answer key on page two of the printable. (No fair peeking until you've given it the old college try!)
If you want to print multiple copies to challenge family and friends, be sure to select "print page one only,' or you'll wind up with a bunch of sheets with the answers already filled in.
If completing this game leaves you wanting more, you can check out my Christmas Party Games Pinterest Board or try your hand at some of our other Christmas games and quizzes:
Download More Free Printable Christmas Games:
Pressed for time? Get my Big Book of Christmas Printables — FREE to subscribers! Then you can download all my most popular Christmas party games (along with other helpful charts and lists for organizing your holidays) in a single click!

Can you think of a holiday game I should add to my collection? If so, leave a comment below and tell me about it!
Know anyone else who might enjoy one of our Christmas party games? We'd be so very grateful if you'd share it with your friends by using the social media buttons below!