We just got home from a wonderful week of Family Camp. It was lots of fun, and we made some great family memories.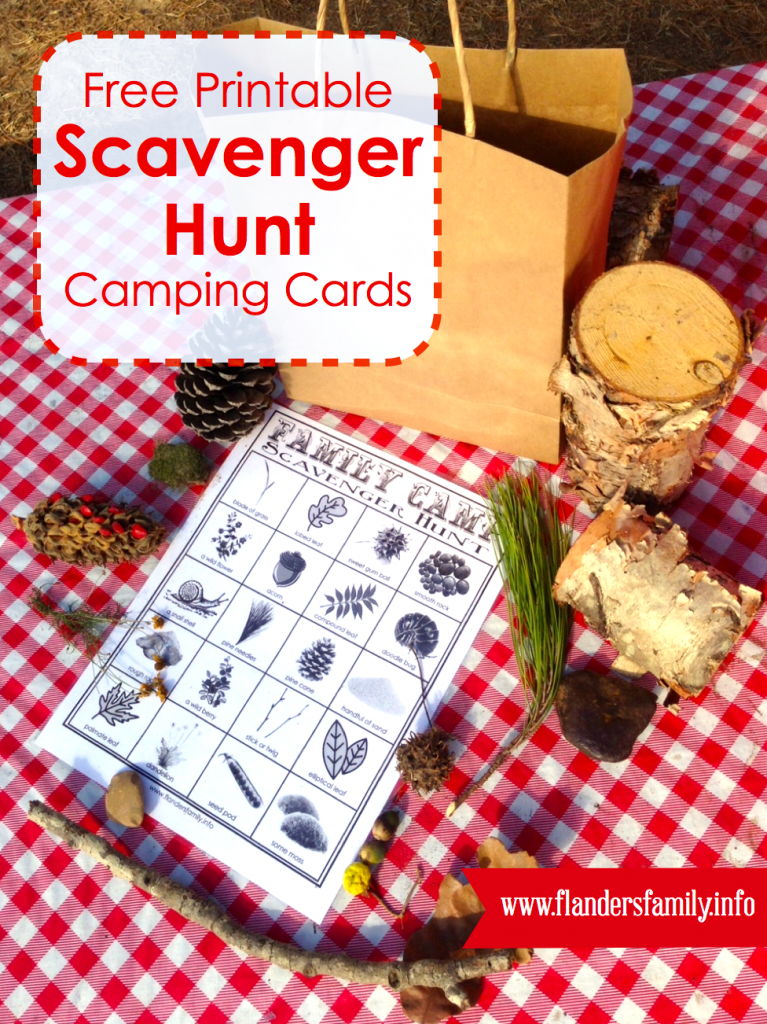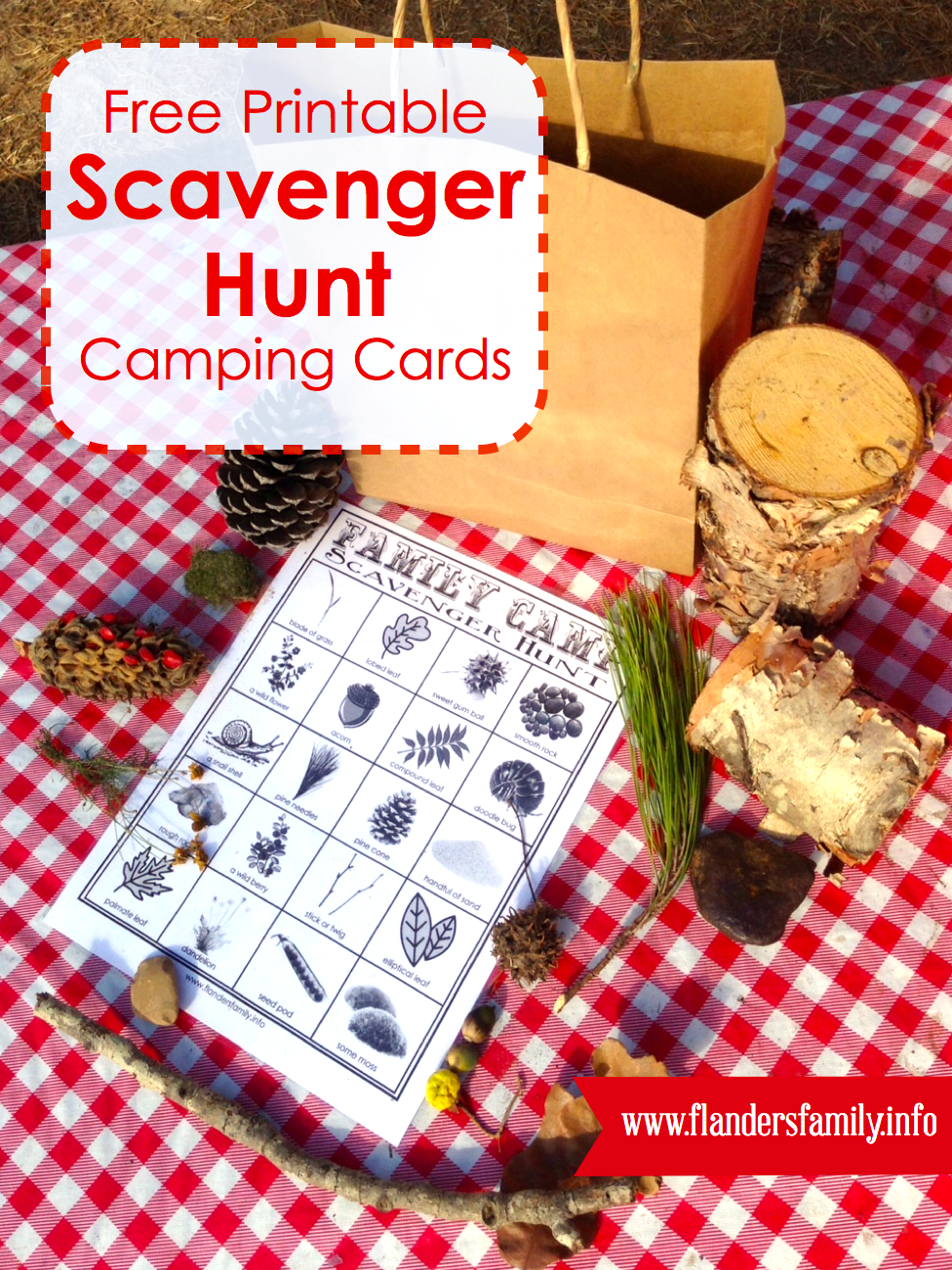 Something new we decided to try this year was an outdoor scavenger hunt. Our little ones loved it! They raced to see who could find all the items first and win a prize, although in the end, we had to allow a grasshopper-for-snail substitution.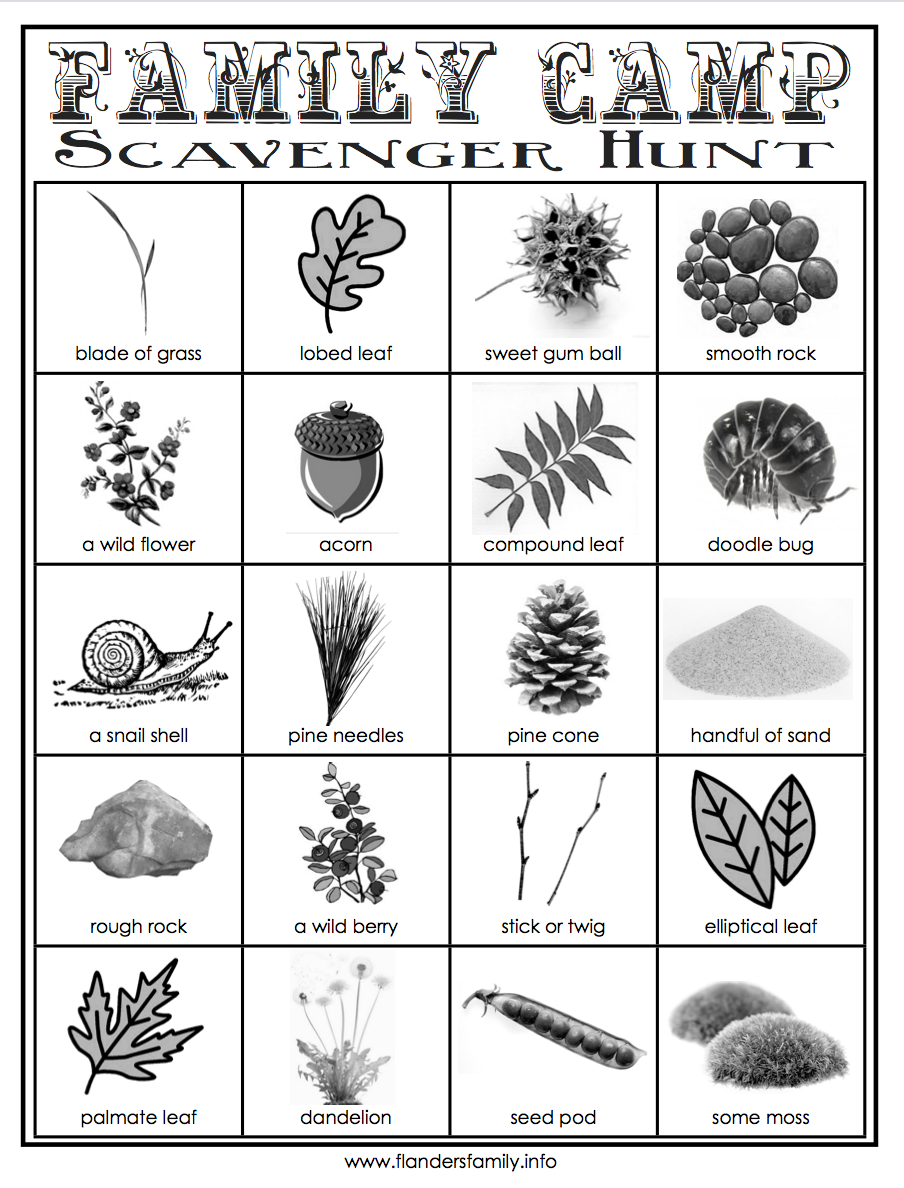 Snails seem super plentiful at home, but would you believe there wasn't a single snail shell to be found in all 2000 acres of the beautiful ALERT Academy campus where we were camping? Leastwise, there were none we could locate in the few wooded acres we searched.
If you'd like to print copies of our Scavenger Hunt cards to use on your family's next camping adventure, click on the image above to download a free PDF version that you can store and print from your own computer.
Happy hunting!