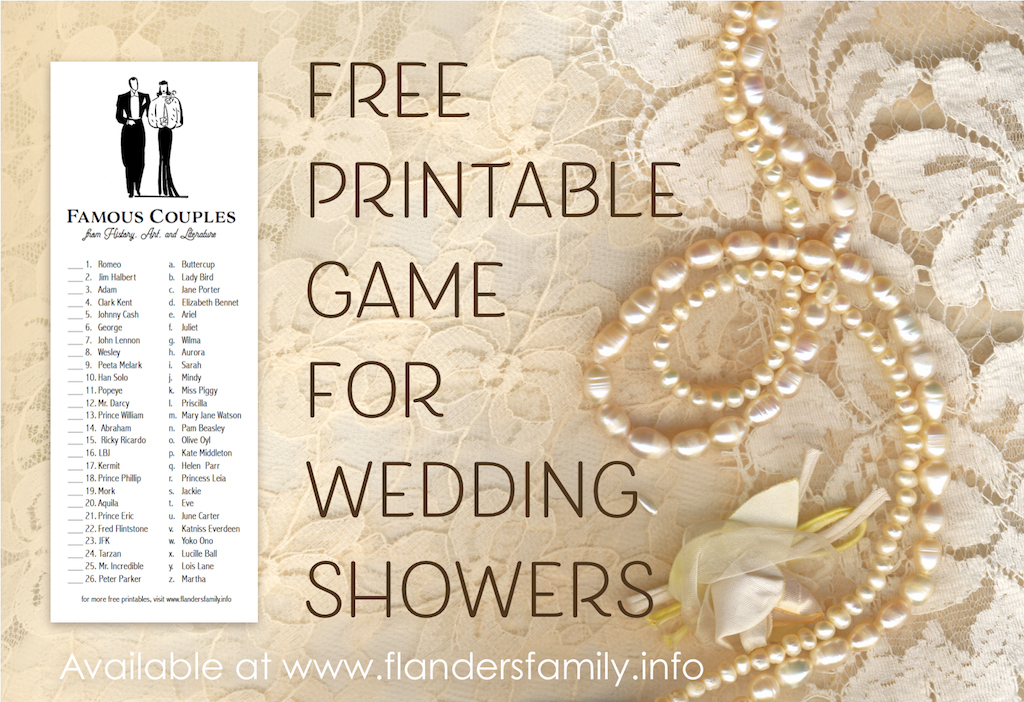 Everybody knows Valentine's Day falls in February, but did you realize February has also been set aside as National Weddings Month and Creative Romance Month?
To celebrate, I think a short quiz is in order. How many of these famous couples can you correctly pair together?
I designed this quiz for a Valentine Brunch I'm hosting next week (no fair peeking in advance if you received an invite!), but it would also make a great game to play at bridal showers or other wedding events.
So test your skill. If you get stumped, you can find the answer key on page 2 of the printable PDF.