Did you know today is National Sugar Cookie Day? That makes it the perfect time to bake a batch of pretty cookies to decorate with my kids.
I already know what recipe to use. My friend Janet and I have hosted several wedding showers together this spring and summer, and she's made a batch of these magnificent cookies for every one of them. Aren't they beautiful?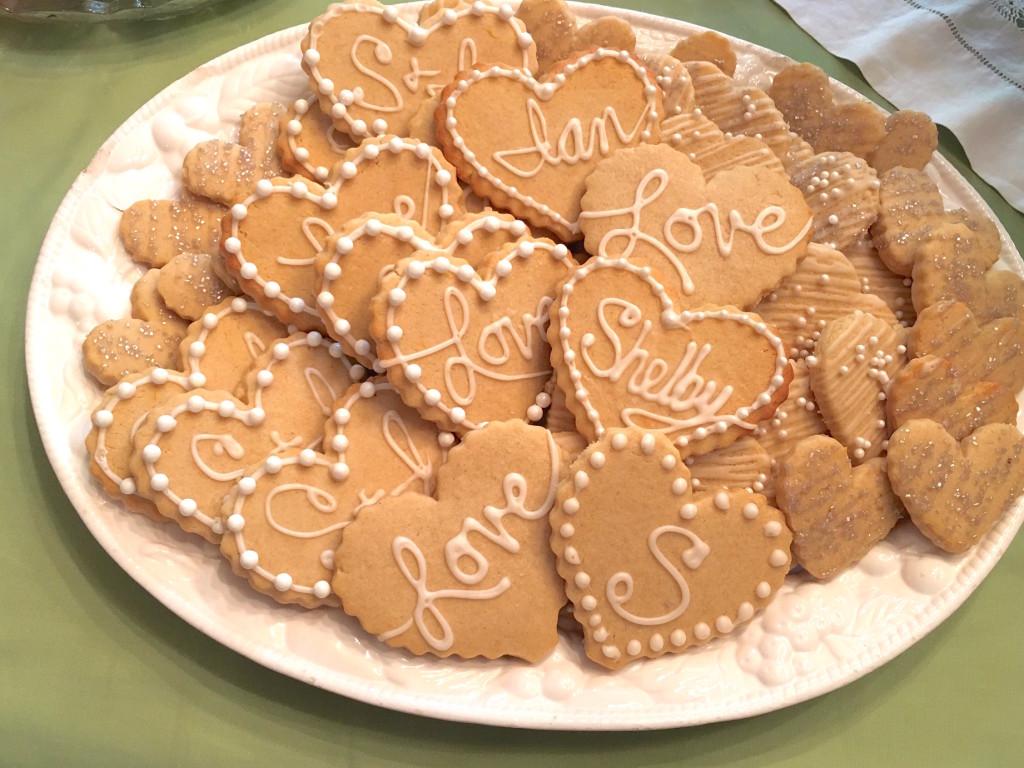 And the nice thing is, they taste every bit as good as they look. They've been a big hit with the guests for every event, and Janet keeps telling everybody that they're super easy to make, so I finally asked her to send me the recipe.
She did, and when I found the same recipe online, I decided to share it with my readers. (Click on the link to view detailed directions and/or to download a printable version of the recipe in two different batch sizes.)
To make the wedding shower version, you'll also need heart-shaped cookie cutters in various sizes, and those lovely edible pearls and silvery glitter sprinkles.
If you want to write on your cookies (like my co-hostess did on the ones pictured above), you can use this border icing recipe to do so. I'm planning to make a few batches of brightly-colored flood icing, as well, for the cookies I decorate with my kids.
Happy baking! If you try this recipe at home, send me a photo of how they turn out. I'm always looking for creative, new ideas!