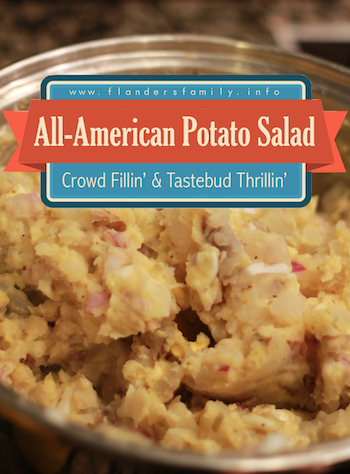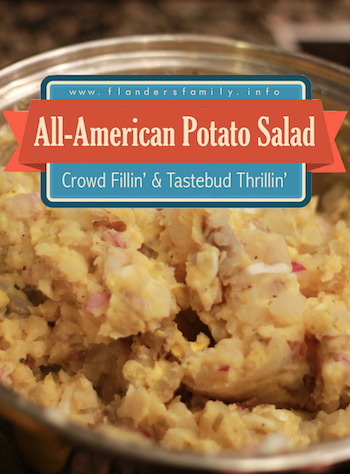 Looking for a good side dish for Super Bowl Sunday? You'd have a hard time doing better than a huge batch of our All-American Potato Salad. Throw in a pot of baked beans and some barbecued pulled pork sandwiches (with a little mustard and thick slices of sweet onions), and you'll be all set for the big game.
We eat ours while its still warm — a German twist on this American favorite. Whether you serve it hot or cold, this one's sure to be a crowd pleaser (even for folks like me, who normally don't care for potato salad)!
INGREDIENTS:
10 russet potatoes
5 eggs
1 red onion, diced
2 cups mayonnaise or Miracle Whip
4 tablespoons dill pickle relish
3 tablespoons mustard
1½ teaspoons salt
1/2 teaspoon ground black pepper
1/2 teaspoon of garlic
1/2 teaspoon paprika
DIRECTIONS: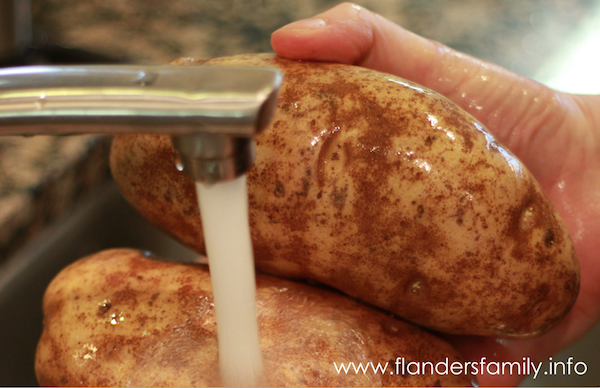 Scrub and dice potatoes (I usually leave the skins on)…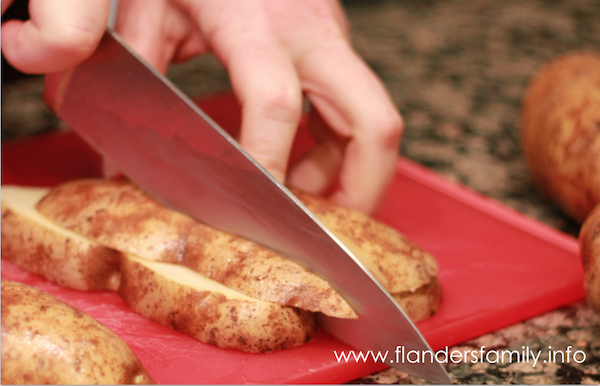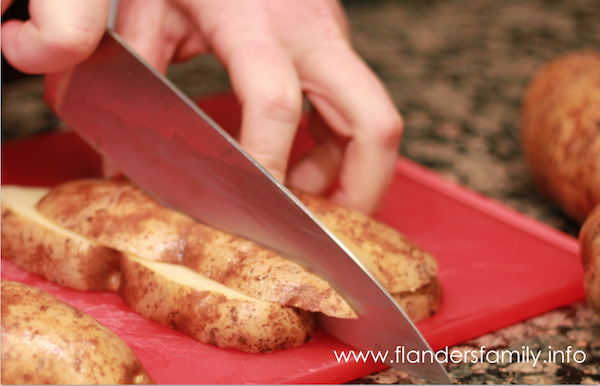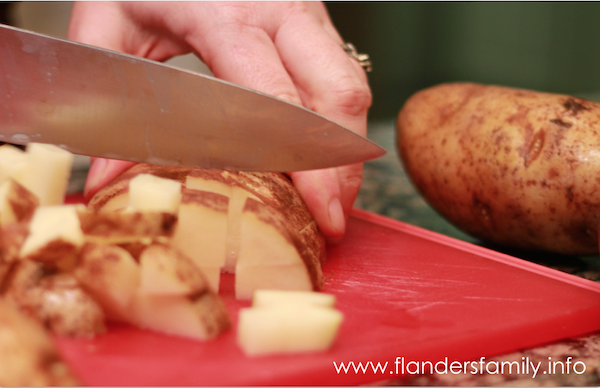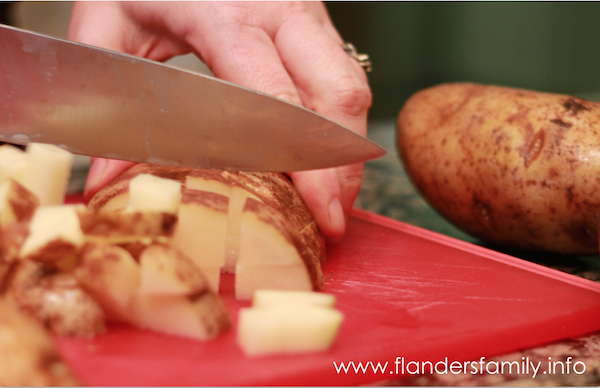 …then boil 30-40 minutes or until fork tender. Drain and set them aside once they've finished cooking.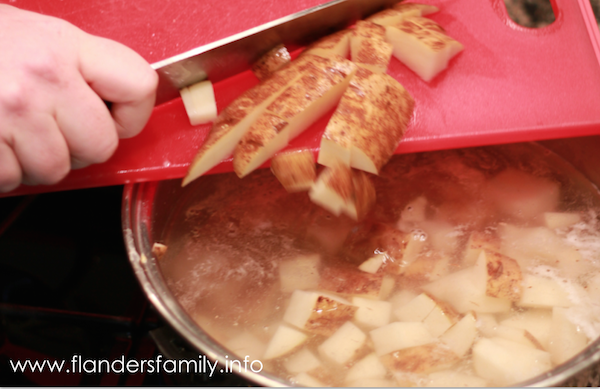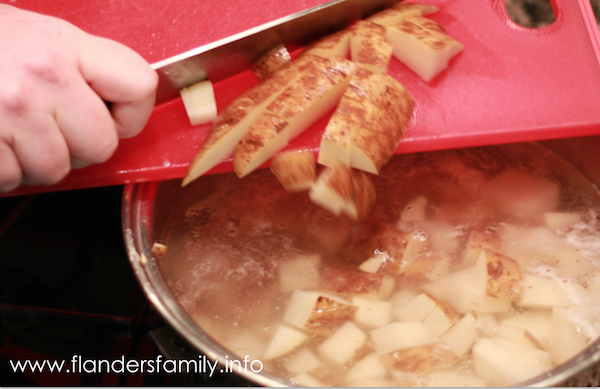 Sometimes, I just bake the potatoes until they are soft, then scoop out the middles to make the salad, but its hard to dice them while they're still steaming, so they end up sort of smashed when I prepare them that way (but still delicious, and never watery as can happen if you don't drain the boiled potatoes thoroughly enough).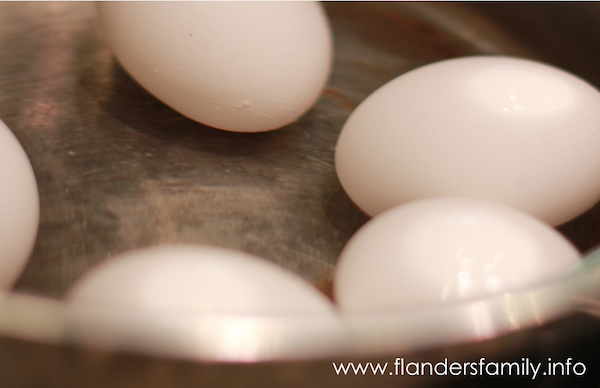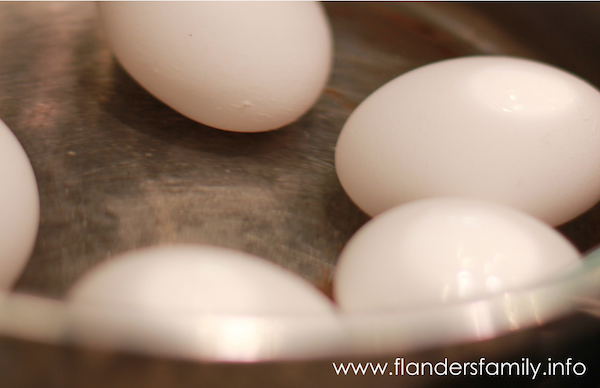 In a separate pan, boil eggs until hard. My mom taught me to set a timer for 15 minutes as soon as I turn the burner on under my eggs. When it goes off, they're boiled to perfection.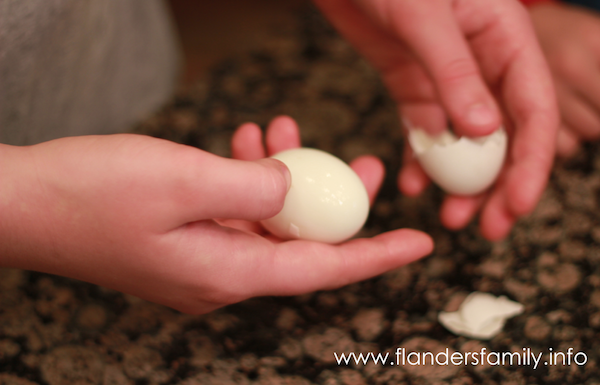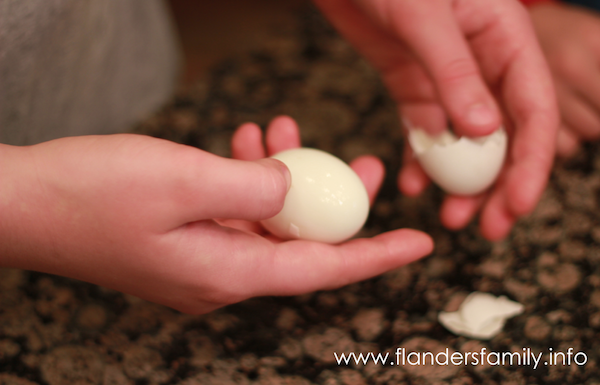 Run cold water over the eggs as soon as they've finished cooking. If you let them cool too slowly, the yolks will turn gray around the edges.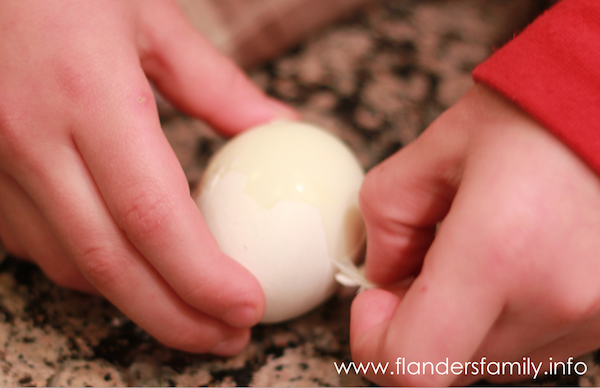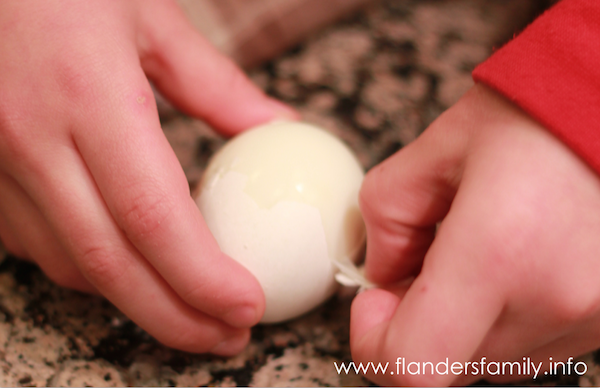 You should also keep in mind that the fresher the eggs, the harder they'll be to peel. You're better off using week-old eggs if you can keep them that long. (That's a challenge at our house. My boys have been known to scramble several dozen at a time for a midnight snack. Once I brought 3 dozen home from the grocery store about 10pm, and there wasn't an egg left in the house come morning!)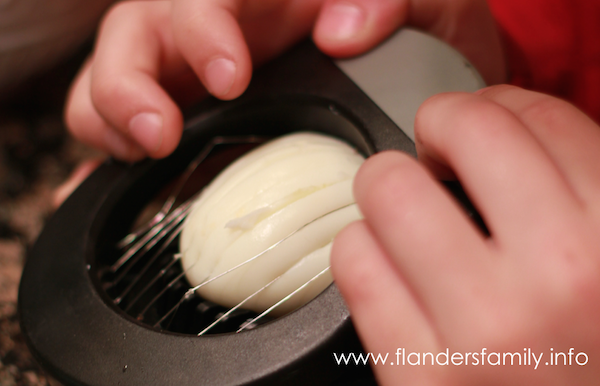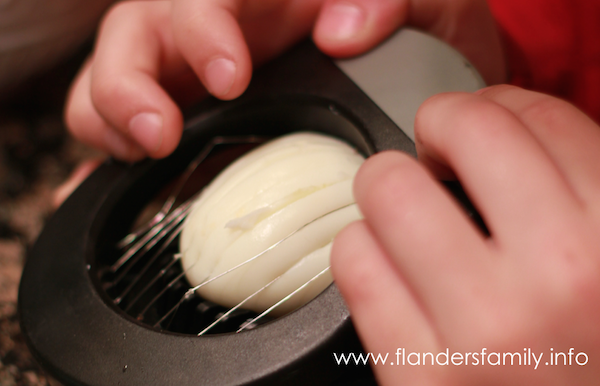 Once the eggs are peeled, dice them coarsely and transfer to the bowl with the potatoes. If you like, you can save 2-3 round slices to use later as garnish.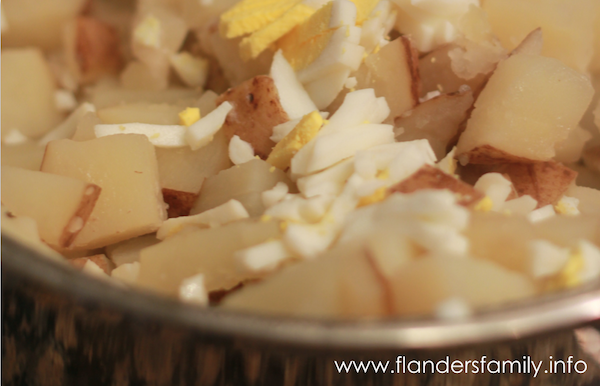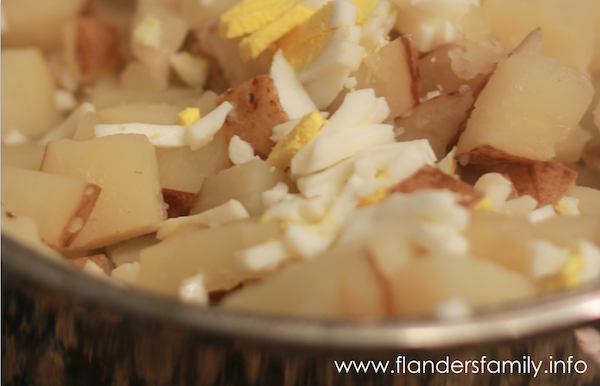 Do your onions ever look like this? Mine do.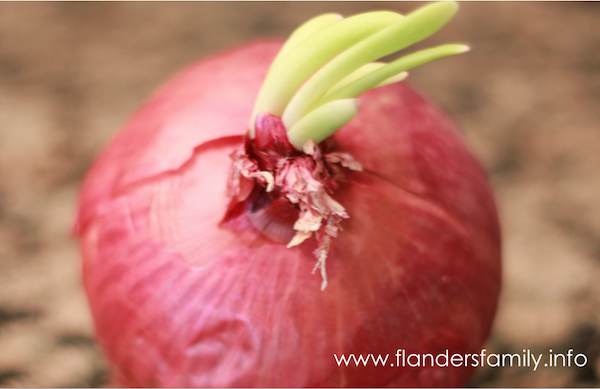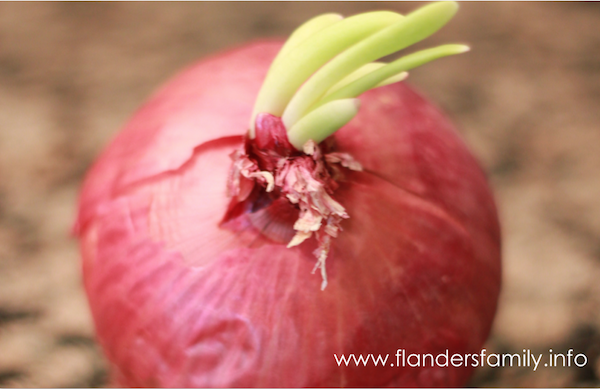 If it were up to me, I'd put onions in almost everything I cook, but since some of my kids aren't big fans, the onions sometimes sit in my pantry long enough to sprout.
Most of this one was still usable, though, so I chopped it up and added it to my still hot potatoes.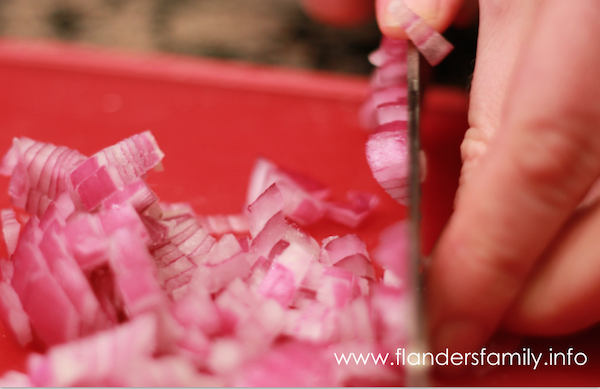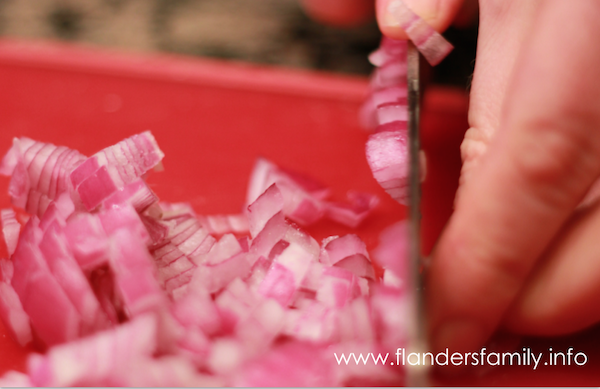 Next, you'll need to add a the salt, pepper, garlic, and paprika. The above measurements are rough estimates. I adjust the amounts depending on the size and number of potatoes I'm cooking. I can't stand it when things are too salty, so I purposefully start on the low end with my salt. Feel free to season your salad to taste.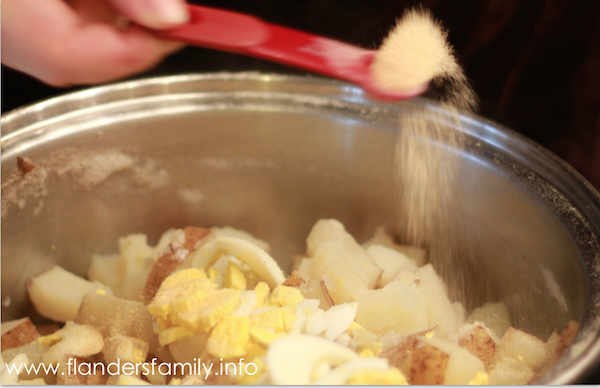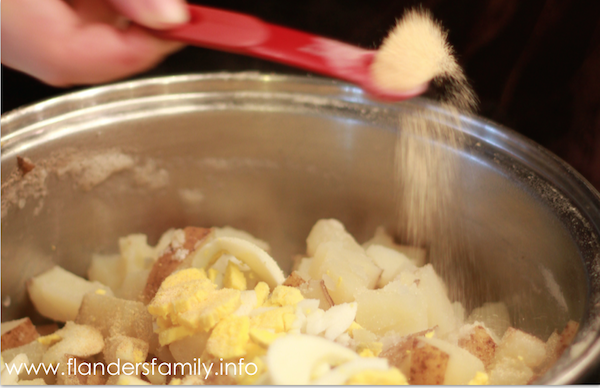 Last, you'll want to stir in the mayonnaise, dill pickle relish, and mustard. Adjust the amount of mayonnaise as needed and blend until potatoes are thoroughly coated, but still chunky.
Garnish with reserved egg slices and a few dashes of paprika.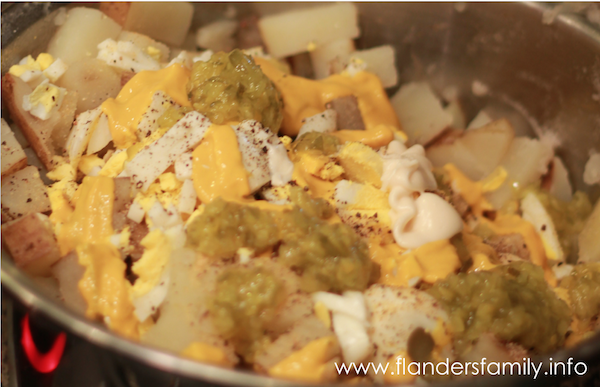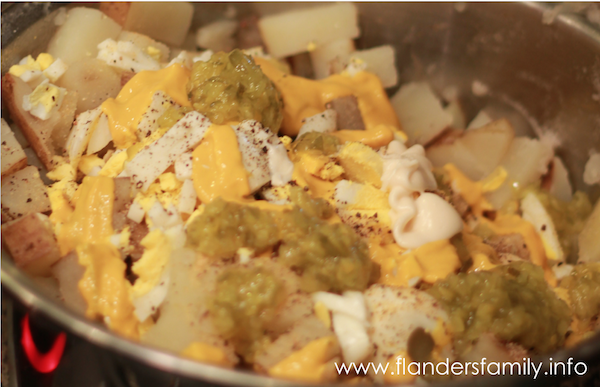 If you want to serve your potato salad cold, you'll need to refrigerate it for 2-3 hours, but I'd encourage you to try it while it's still hot. It's so much more flavorful that way!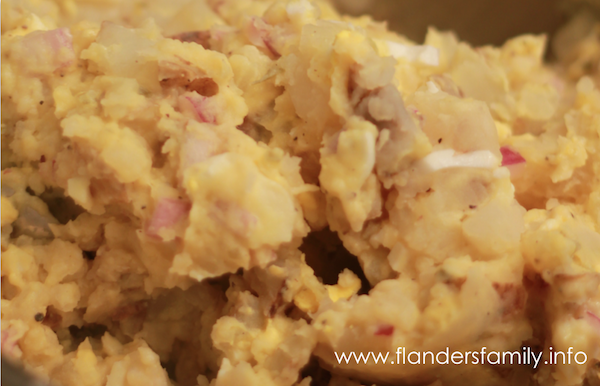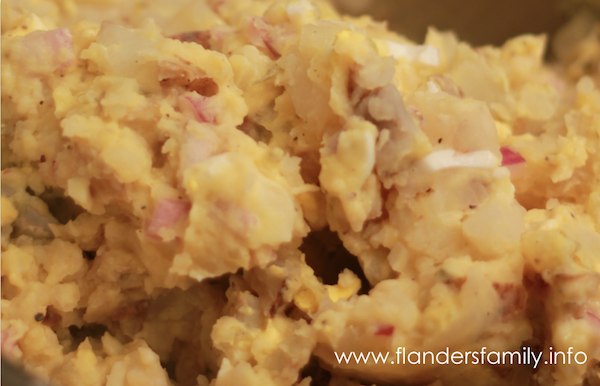 This recipe will easily feed 15-18 people. For a smaller crowd, you may want to cut it in half.