Have you ever competed in a State Fair? Maybe raised a calf with 4H or entered some homemade preserves in the canning competition or sewn a dress for the fashion show?
Some of my fondest childhood memories revolve around the Creative Arts competition at the Texas State Fair, and now that I live in Tyler, I make sure my kids get their entries ready every year in time for the East Texas State Fair.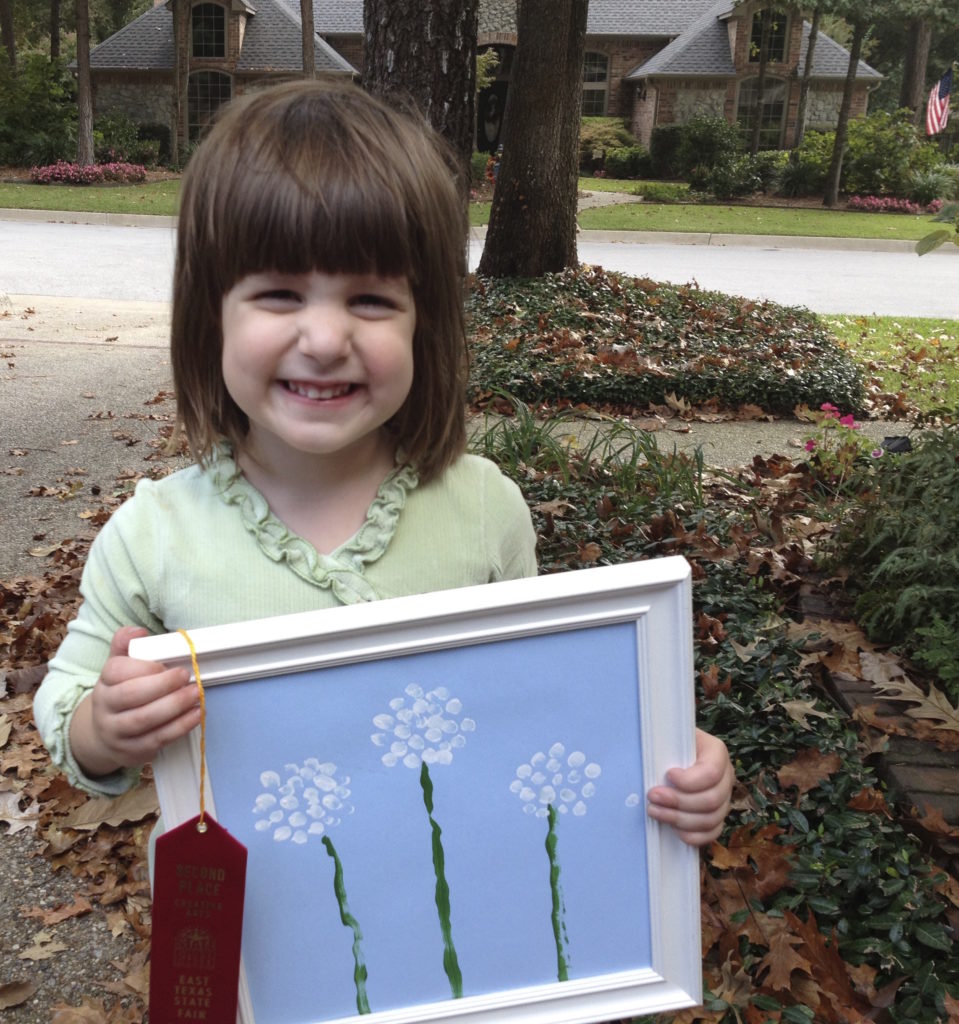 It costs nothing to enter, but children can win cash money prizes for the masterpieces they create: each blue ribbon earns $3, red earns $2, and white earns $1.
Adults are encouraged to enter, too, but they are just awarded the satin ribbons for their winning entries – no cash, unless their work is judged to be the best of show.
This year, the drop off dates are are Sept. 8 from 3:30-6PM (that's today!) and Sept. 10 from 9AM-1PM. If you live locally, I'd encourage you to participate, whether you consider yourself "artistic" or not.
In years past, our kids have been awarded premiums for bug, quarter, and comic book collections, for Lego creations, Lincoln Log buildings, and dioramas made with dirt and dinosaurs, and for tin can "pencil holders" painted, wrapped with twine, or otherwise embellished.
We always have at least one new portrait of Spongebob to enter, too. Ever since one of my sons won a tri-color ribbon for his Spongebob several years ago, his younger siblings have considered that to be the secret sauce. Maybe they're right. We've entered as many as three different versions in a single year, and they've all won awards.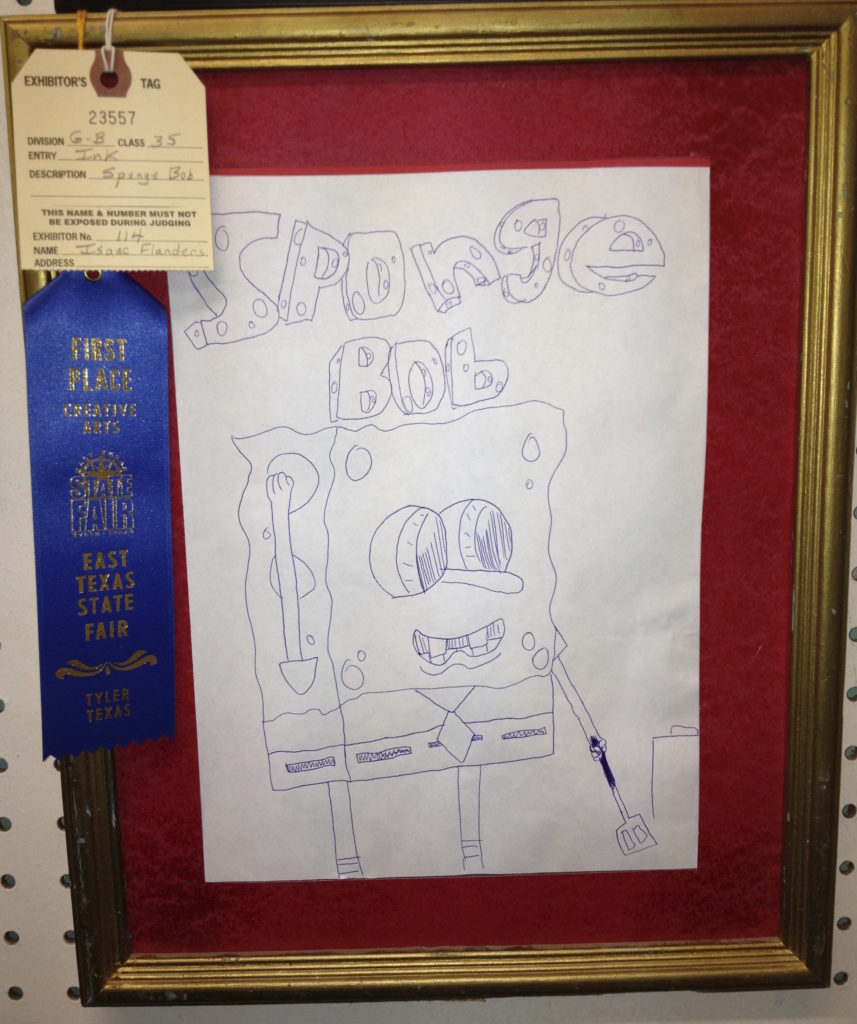 My children have scrapbooks full of ribbons they've earned over the years, and their piggy banks have profited, as well. Our family's take last year was over $150 – and that doesn't even include all the money our grandkids won!
My kids are admittedly very creative, but the same can be said of every child I've ever met. So I'll let you in on a couple of secrets as to why they've done so well in recent years.
First, I've learned not to pre-judge my children's artwork. I used to enter only those pieces I thought were award-worthy, but sometimes what I considered their best work wouldn't even place.
Now, I let my kids decide what they'll enter, and they've been raking in the premiums.
Sometimes projects I'm almost embarrassed to hand over have come home with tri-color ribbons, including a seemingly out-of-place Christmas ornament my 12-year-old made out of wax last year. It depicted a hamburger flanked by fries and a coke. That's something everyone associates with advent, right?
The second reason our kids have fared so well lately is because drop-off days come a lot earlier than they used to. For decades, entries were accepted a few days before the fair opened, but now you've got to get them in 2-3 weeks ahead of time.
The competition is not nearly as stiff, because a lot of people forget until it's too late.
But competition encourages everyone to do their best work, so if you live locally, gather up those art projects and give it a shot. Visit the East Texas State Fair website for more information or to pre-register.
If you don't live in East Texas, then check to see if there's a similar program at a fair closer to home.
The Creative Arts building has always been my favorite exhibit at the fair, and I'd love to see the work of some new artists – young or old – when I visit this year.