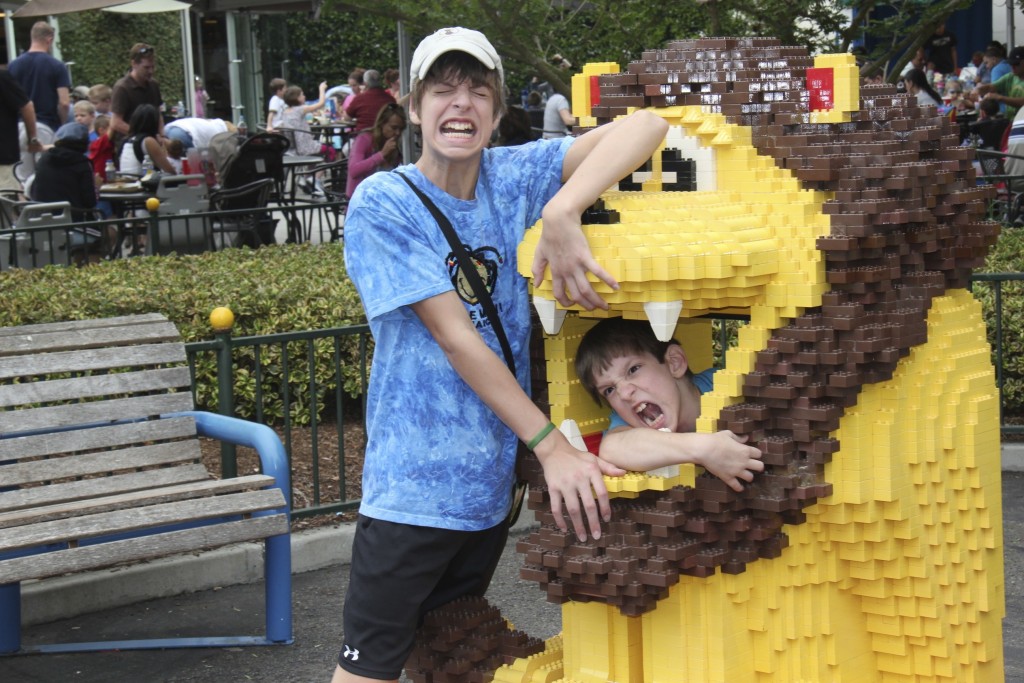 We have lots of Lego fans at our house, and I've recently run across a couple of resources I know they're going to love. So on the off chance your kids are as crazy about those little building blocks as mine are, I thought I'd share them here:
First of all, The Proverbial Homemaker is giving away an adorable Lego Thanksgiving challenge on their site this month for FREE, full of fun Thanksgiving-themed challenges and activities for the Lego fan in all of us.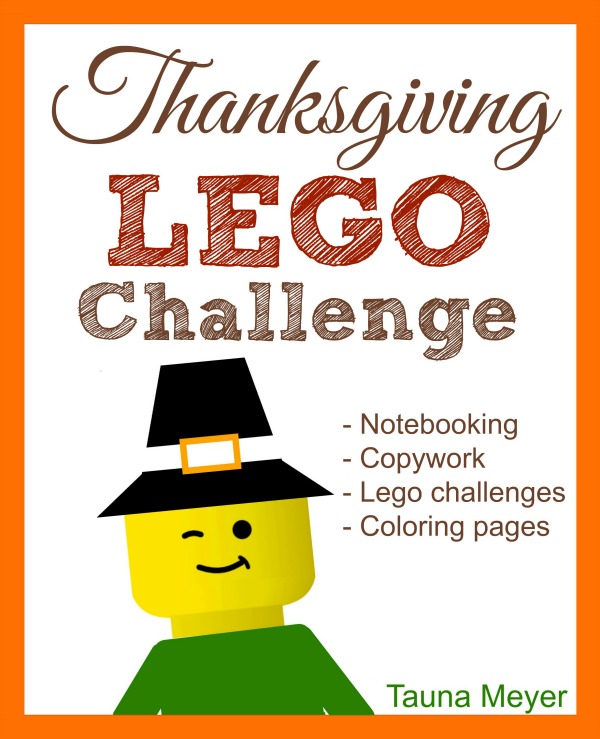 Second, The Little Brick Schoolhouse has published a whole list of critical thinking exercises and educational activities that involve Legos in the learning.
Third, I've spotted several great ideas on Pinterest for more Lego fun — perfect for celebrating the upcoming birthday of one of my biggest fans.
Aren't these Lego head storage jars adorable? They're made from recycled baby food jars. You'll find instructions for making some yourself at Obseussed.
We've been making our own pinatas for years. We've made houses and Sponge Bob square pants and lots of other themes that worked well with the diaper boxes we were using as a base. It never occurred to us to make a Lego shaped pinata — but what could be more perfect than that? You'll find instructions for making this one on Delia Creates:
Not only are these gift bags from Farmish Momma super cute, but they are a snap to make:
For more party fun, how about a nice, competitive round of "Pin the Head on the Minifigure?" You'll find free printable supplies at HaleGrafx:
The last surprise I have up my sleeve for my Lego-loving birthday boy is a trip to BrickUniverse when it comes to Dallas next month. Billed as "the ultimate LEGO lover's paradise," it will take over the Irving Convention Center on November 14-15.
We took our little guys to a similar LEGO expo several years ago, and they loved it! This fun, family-friendly event offers lots of hands-on LEGO attractions and activities built to inspire, educate, and entertain, as well as tons of amazing LEGO creations to gawk at, building zones to unleash your creative energy.
Interested in attending? You can follow this link for half-priced tickets, but you'll need to act fast. This offer expires on October 15.