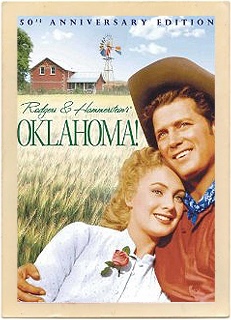 Today marks the 60th anniversary of the film debut of Rodgers and Hammerstein's much-loved Oklahoma.
As the daughter of two transplanted Okies, I grew up watching this musical and could sing most of the songs by heart, although the meaning to a couple of the numbers (namely, "All 'Er Nothing" and "I Can't Say No") were completely lost on me as a child.
As an adult, I've sometimes wondered whether Ado Annie might have changed her tune had she been cast as an overscheduled soccer mom living in 2015 instead of a promiscuous pioneer girl living in 1907.
My conclusion? Probably not.
Considering the frantic pace so many of us moms keep these days, I think she'd still have trouble saying no and would've only revised the lyrics a bit.
My guess is, the new words would go a little like this:
Can't see the video above? Click here to view it on YouTube or follow this link to read the lyrics on Loving Life at Home.