As long-time Cat-in-the-Hat fans, we couldn't let March 2 pass without paying homage to the memory of Theodore Seuss Geisel and his masterful literary creations. So here are the activities we have planned for the day.
My early risers can help with some party decorations. A festive banner and some bright balloons a la Nesting Instinct should set the theme. I don't have a tank of helium handy, so we'll just blow them up and hang them upside down from the ceiling.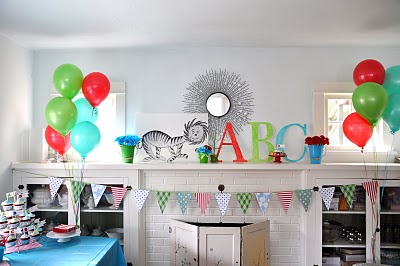 Then we'll wake the rest of the crew for a breakfast of green eggs and ham. Instead of food coloring, I'll use spinach juice to dye the eggs, as so brilliantly suggested by Itsy Bitsy Foodies.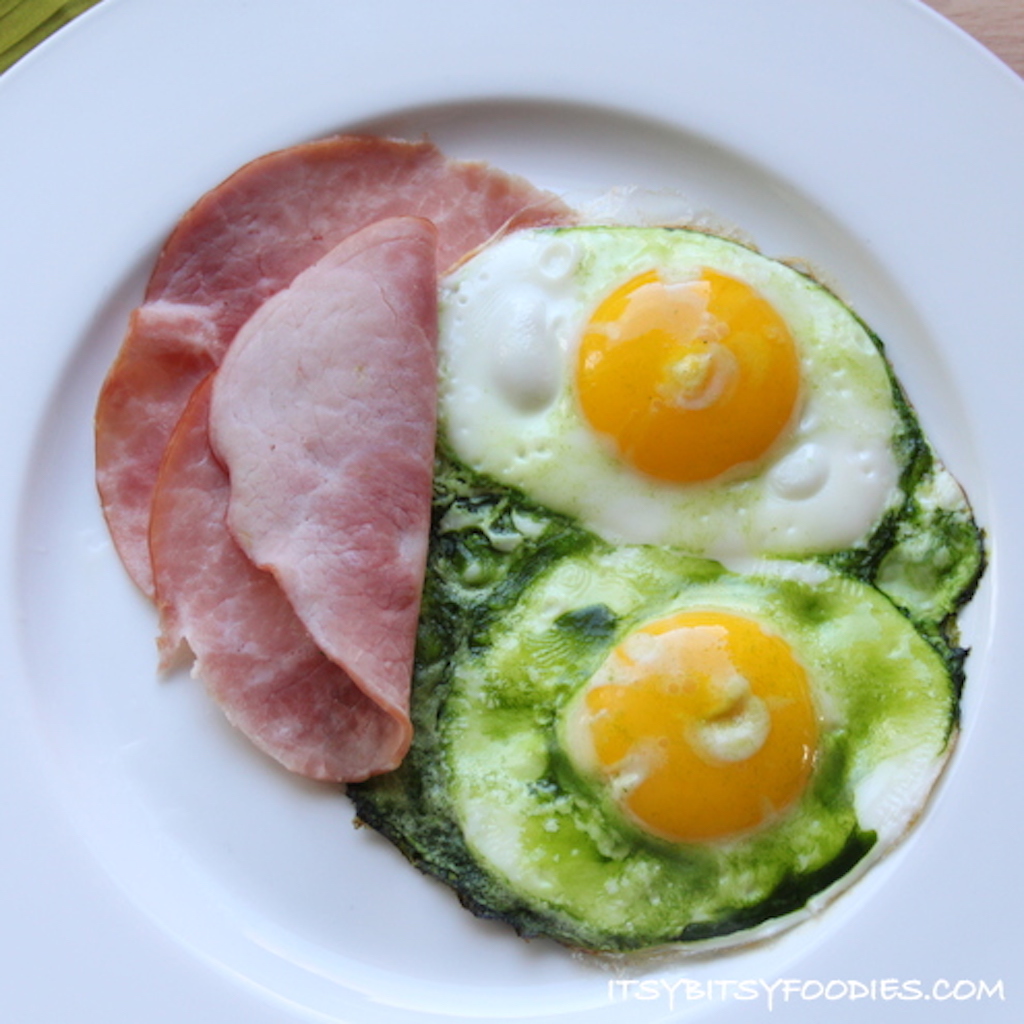 After a quick kitchen clean-up, we'll snuggle on the couch and re-read a few of our favorites. Green Eggs and Ham. Mr. Brown Can Moo, Can You? Yertle the Turtle. And The Cat in the Hat.
We'll then head back to the table for craft-time. My kids love making puppets and marionettes, so these Thing 1 and Thing 2 puppets from Crack of Dawn Crafts are right up their alley. It's a good thing I have an ample supply of brads for the movable arms and legs.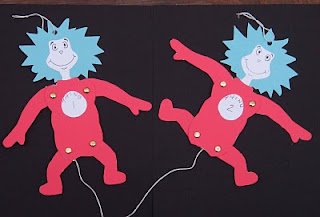 These handprint Things from Little Kinder Warriors are simply adorable and super easy. They'd look great painted on some lime green T-shirts, too!
I'll let the children do some Dr. Suess themed worksheets while I work on lunch. Bing Images has a whole slew of free printables that fit the bill.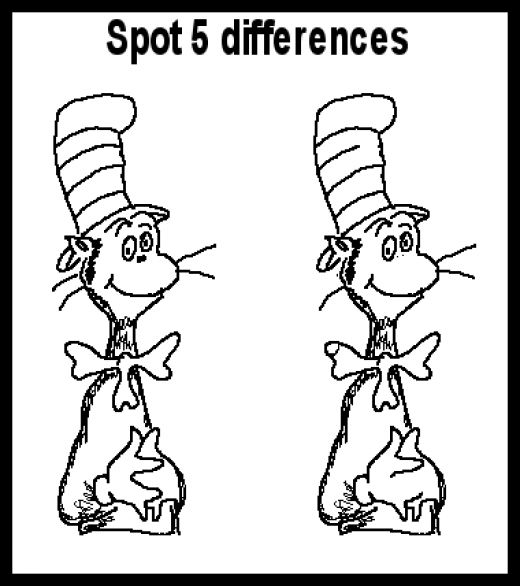 And while I can't promise we'll eat lunch on a boat or with a goat, I do think I'll pack it to go, with strawberry-yogurt parfaits, bright blue jello, green boiled eggs, and "Pink Yink Ink" lemonade using the recipes I found at How Does She?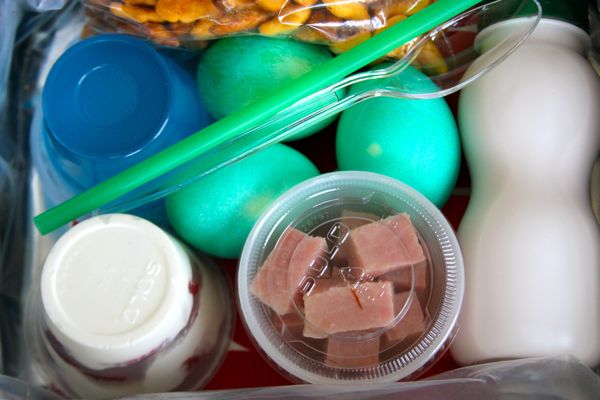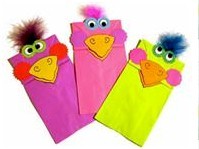 After lunch, we'll read Gertrude McFuzz. Then I'll let the little ones make these paper bag puppets from Free Kids Crafts, which remind me of Gertrude. Then it's off to bed for the babies. While they're napping, the rest of us will make like the Cat in the Hat and clean up the place, including putting away the laundry that was neglected yesterday while we spent all afternoon and evening at a track meet!
If we hurry, we'll have time to get out the hot glue guns before naptime is over and let the middle kids make these fluffy-topped pencils that remind me so much of truffula trees, especially when we use striped pencils. Visit 4 Crazy Kings for how-to instructions. We'll be sure to make enough to share with younger siblings.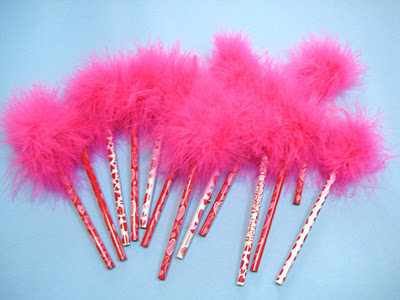 When the littles wake up from their naps, we'll let them snack on Goldfish while practicing a few math facts with these placemats from obSEUSSed.com.

Dad might not be too happy with more green eggs for dinner, so we'll make spaghetti tonight (his favorite). He'll be thrilled with our Suess-themed dessert, though: Yertle the turtle caramel turtles. I bought the rolled Rolos, not the bagged, which will save time when assembling them. Even Abigail can get in on the action making this fun treat!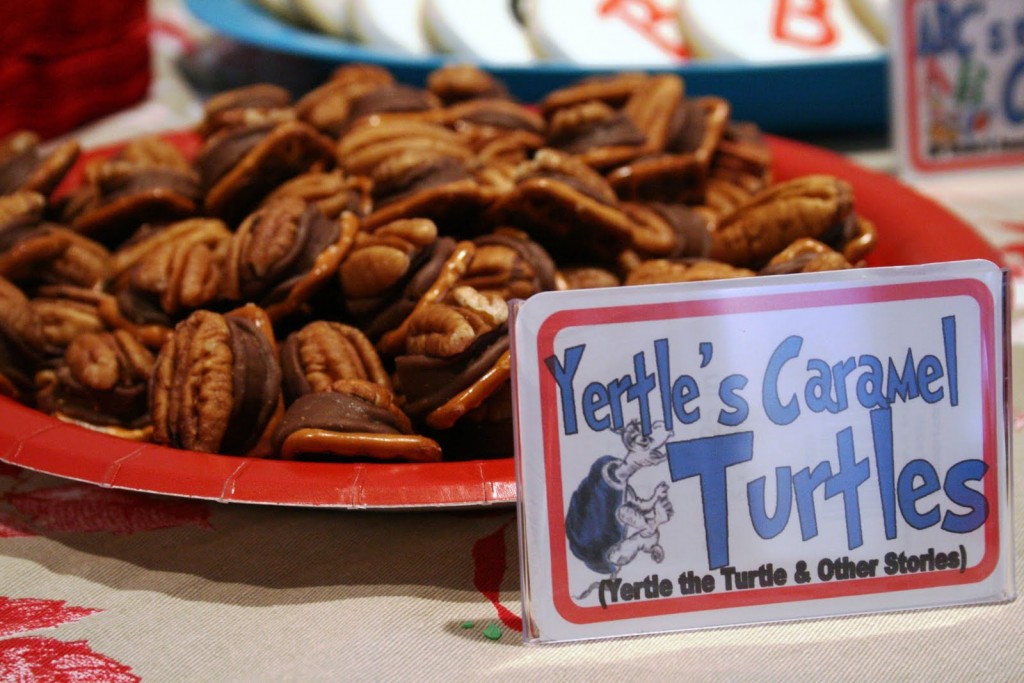 If Dad is up for it, we'll go head to the theater to watch The Lorax on opening night. If not, we'll pop some corn and watch a few classic Seuss videos right here at home.