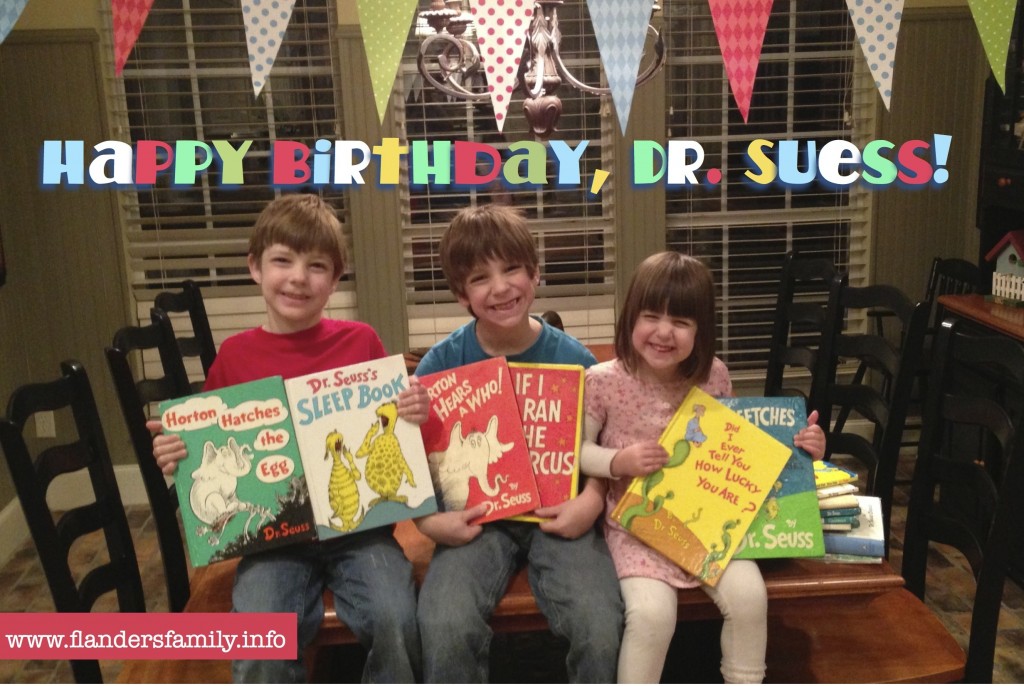 We've been so wrapped up in our study of Texas History lately that we nearly let Dr. Seuss's birthday nearly slipped by unobserved this year (March 2 also happens to be Texas Independence Day, for those of you who do not hail from the Lone Star State).
But when I suggested to the kids that we read some Seuss at bedtime tonight, they begged me to (at least) get out the birthday banner we made last year and share some goldfish snacks and truffula fruit drinks before storytime. So we did.
Then I spent a full hour reading the collection of Seuss classics my little ones picked out as their "favorites." Our 2-year-old Abby only lasted through three of the books, but the boys remained mesmerized through the entire stack, which included:
Green Eggs and Ham

Horton Hatches the Egg

How the Grinch Stole Christmas!

Gertrude McFuzz

Yertle the Turtle

The Sneetches

I Had Trouble in Getting to Solla Sollew
Seuss really was a genius, don't you think? I love the great life lessons he wove into so many of his tales. What titles are your favorites?