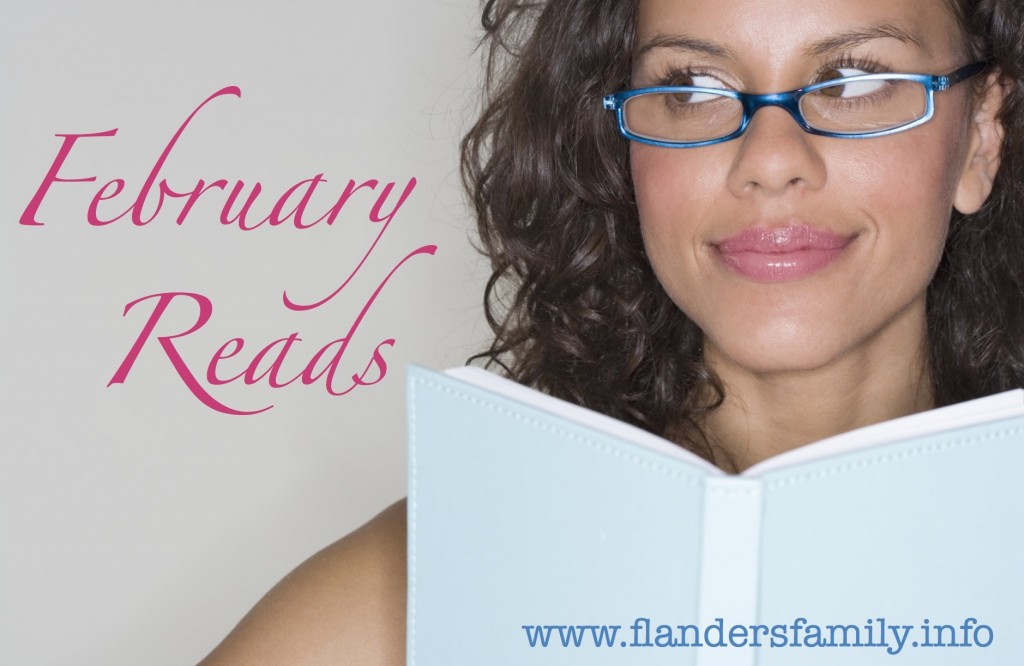 Our family finished a record amount of reading last month, despite the fact that February is so short. This is partly due to the fact that we also did a fair amount of traveling (so we read while we were on the road and partly due to the fact that several of our kids were sick between trips (so they didn't feel up to doing anything but listening to Mom or Dad read aloud).
Here's our list of favorites from February:




















What books have you been reading this month? Please share! We enjoy finding new favorites as much as we enjoy rereading old ones!
DISCLOSURE: This post contains affiliate links. When you buy books from Amazon via these links, our family receives a very small percentage of the purchase price, which helps to defray the costs associated with maintaining this website. So thank you in advance for your patronage!