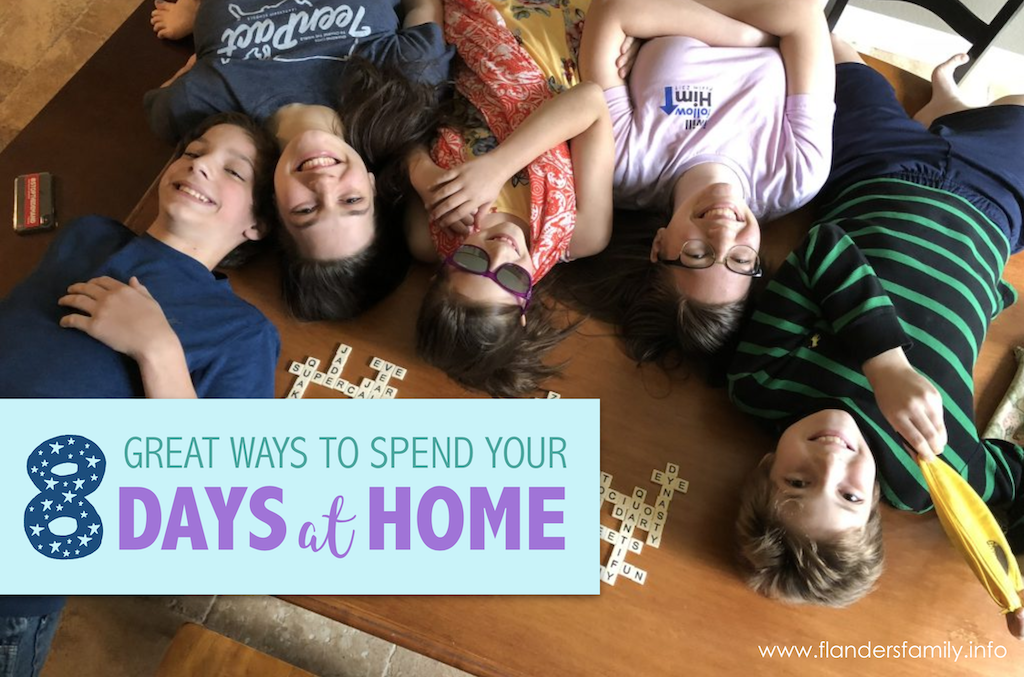 These are changing times we live in, right? This coronavirus outbreak is wreaking havoc on carefully laid plans everywhere. School's been suspended. Travel postponed. Concerts and conferences and church services cancelled.
And no idea when (or if) life will ever return to normal.
Yes, the times are changing. But God is able to bring good out of all the hassle and hardship and heartbreak, just as He's done countless times before. (Romans 8:28)
In the meantime, we mustn't worry. (See Philippians 4:6; Matthew 6:25-34; 1 Peter 5:7)
Fretting about the future is counter-productive. In fact, stress and anxiety actually lower your immunity, which would be moving in the opposite direction of where you probably want to go right now, yes?
So if you're tempted to borrow tomorrow's troubles, stop. There are better ways to spend your time than worrying. Try some of the following suggestions, instead:
8 Great Ways to Spend Your Days at Home
I hope these 8 great ways to spend your days at home will help you redeem the time you can't spend doing what you'd originally planned to do. If you think of something I should add to this list, please share it in the comments below. We may be cooped up for a while yet, and we'll all be glad for some fresh ideas for fun!