My dad used to feed me and my sister ice cream cones for breakfast (unbeknownst to my mom). He always said he couldn't see any difference between an ice cream cone and a bowl of sugar-coated cereal with milk.
Even as an adult, I have a hard time arguing with that ironclad logic. And so, occasionally, I feed my kids ice cream for breakfast, too.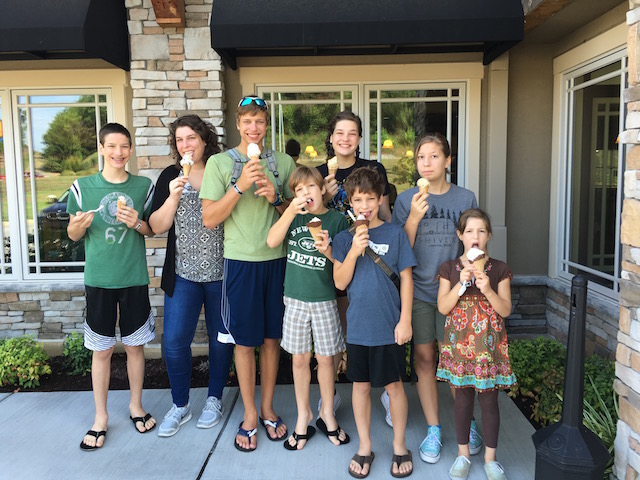 Not very often, mind you. The last time they got it was while we were on vacation last August.
Breakfast was not included at one of the hotels we'd reserved on the road, we spotted a Russell Stover's on our way out of Gatlinburg, everybody was hungry, so we thought why not?
That ice cream cone brought back lots of fond memories of mornings with Dad.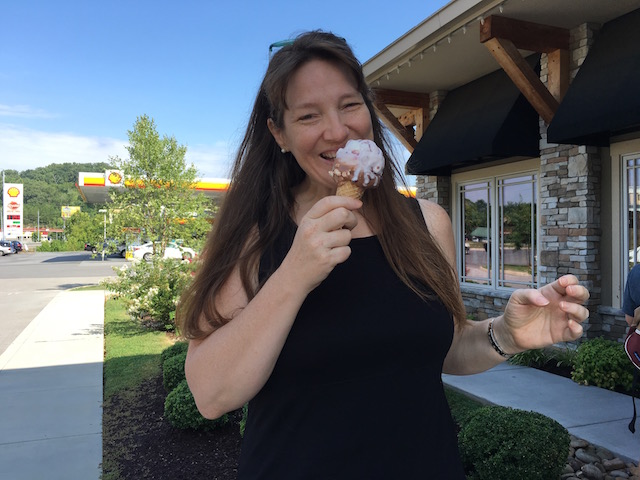 Still, I felt a twinge of guilt eating it. What if Mom found out? Would she disapprove?
But I can lay those concerns to rest now, because my sister — bless her heart — sent me a link this morning to this article based on this research. It shows that eating ice cream early in the morning is actually beneficial to the brain.
People who eat ice cream for breakfast have been shown to process information more efficiently and have better reaction times than those who don't. Who would have guessed?
Obviously, my dad was ahead of his time. 🙂 Now, I'm thinking I should feed my kids ice cream for breakfast more often.
What time does Braum's open?