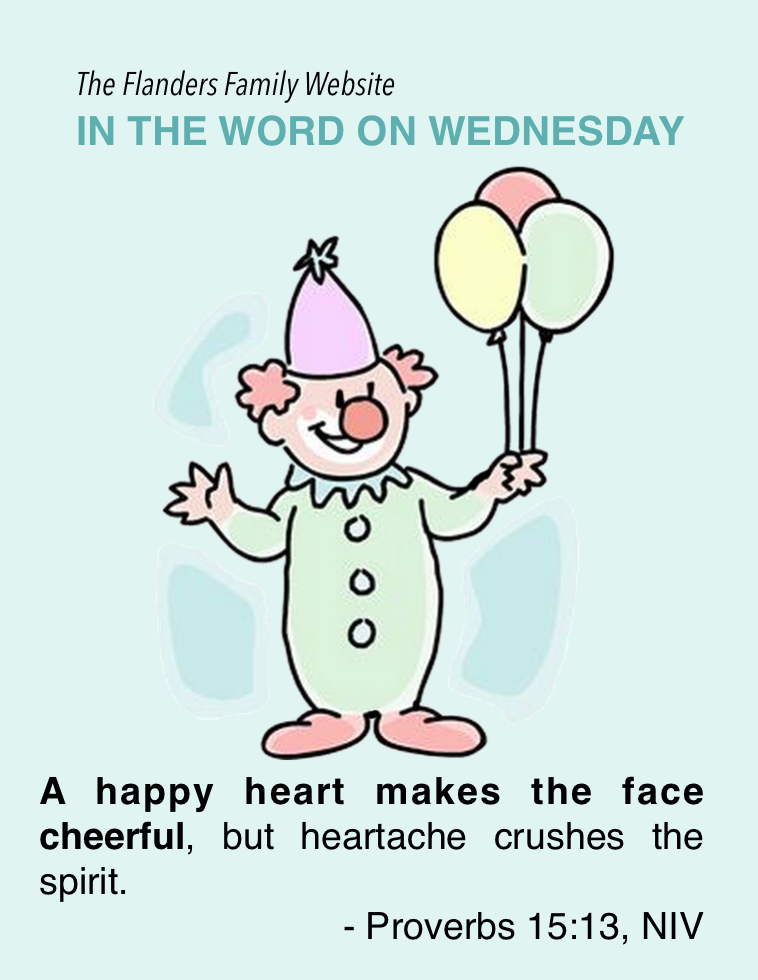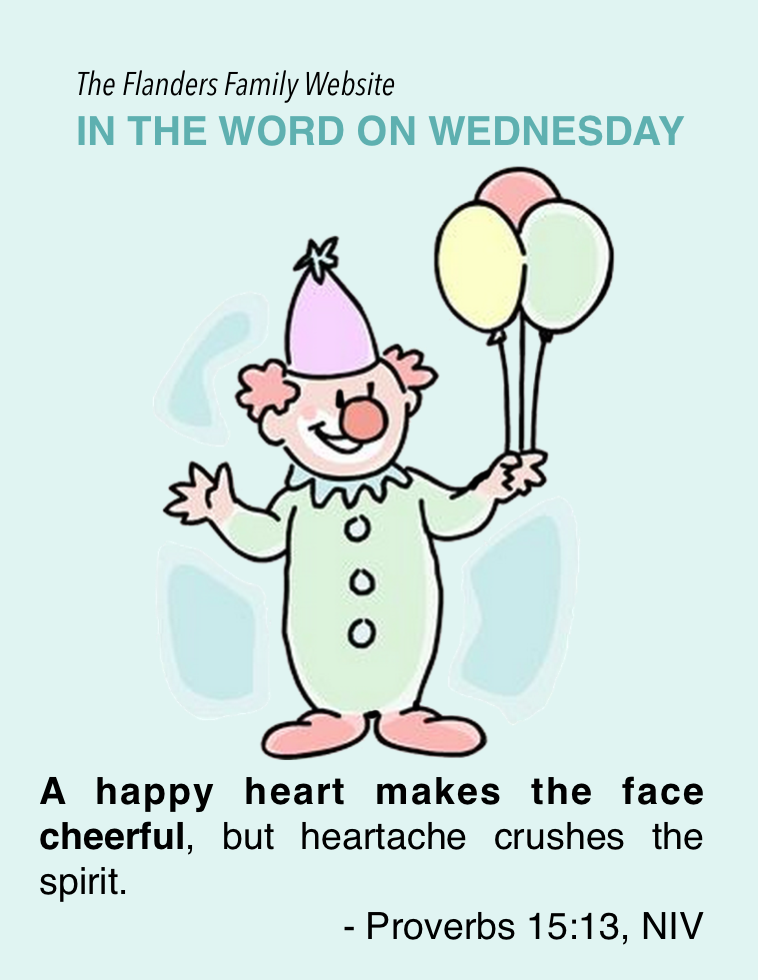 Have you ever met somebody with a painted-on smile? You know the kind — it involves the mouth, but doesn't go all the way up to the eyes.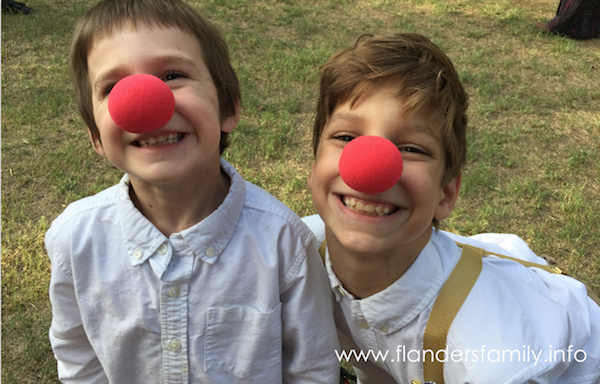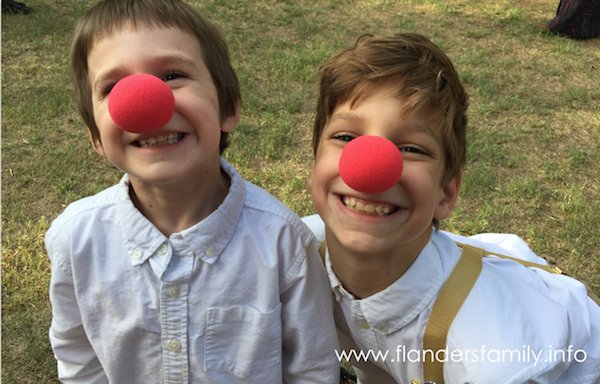 A joyful smile isn't like that. It isn't fake or forced or only for show. A genuine smile starts from deep within the heart and spills over onto the face. There's no stopping it.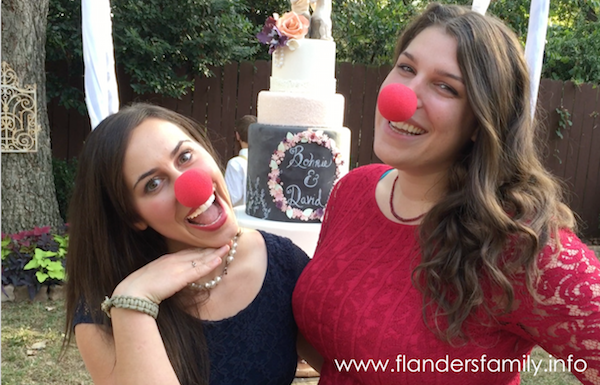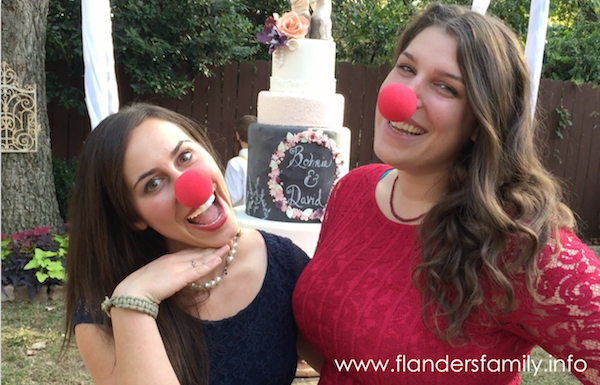 What's more, it's contagious.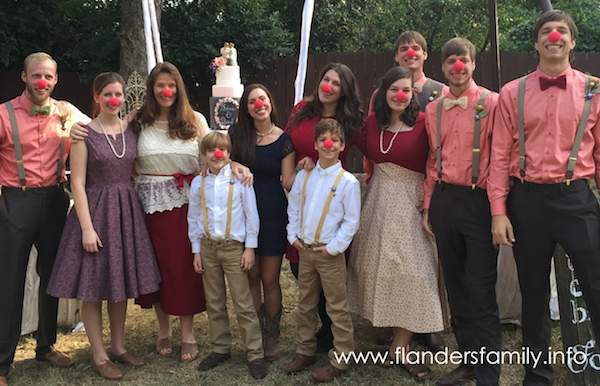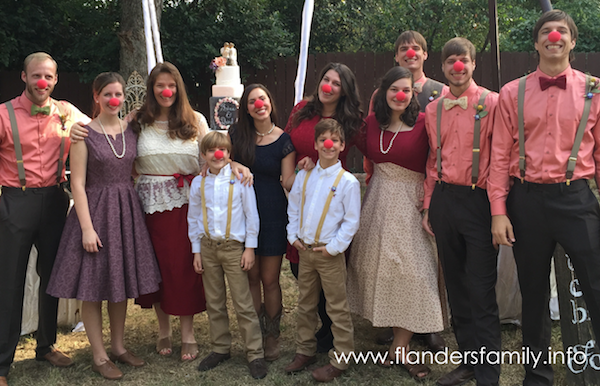 Last weekend, our son David married a girl with a contagious smile like that. She comes from one of the most joyful families I've ever met.
She and her mom and sisters used to dress as clowns and entertain at birthday parties. (She can even juggle and ride a unicycle!)
So, unbeknownst to Bonnie, we smuggled a few clown noses into the reception, so we could properly welcome her to the family.
[If you can't see the video, click here to view it.]
The noses may be phony, but the smiles were 100% authentic. We couldn't be more excited about having this precious girl marry our son.
(I promise to post some "real" wedding pictures — sans the rubber noses — in the near future. It was a lovely ceremony, and Bonnie made a beautiful bride.)
This week's memory verse is Proverbs 15:13:
"A happy heart makes the face cheerful, but heartache crushes the spirit."
It can be found in the fifth set of our Scripture Memory Flashcards:
And for extra practice, I've made more handwriting printables, as well:
Plus, in case you missed them, here are links to the first four sets of flashcards and practice sheets, too:
And I've also uploaded a progress chart to help you keep track of which verses your child has already memorized (some of the verses listed are from sets of flashcards that will be published in the future).
May God honor your efforts to hide His Word in your heart!