It's been awhile since I've published one of my "Scripture Sunday" coloring pages, but today seemed like a great day to begin that tradition afresh, so here is this week's printable.
This coloring page is taken from my newest devotional journal, Count Your Blessings, and I firmly believe the sentiment expressed: Good books are even better when shared! (That's one reason I've started sharing short reviews of all my recent reads on Instagram under the hashtag #flandersfamilyreads.)
But the book I want to tell you about today is extra special to me, because it was written by a dear friend about an even dearer friend. 🙂 The title of the book is The Sweet Gospel, the author is Mandy Ballard, and the subject is the Lord Jesus Christ and His incredible, sacrificial love for us!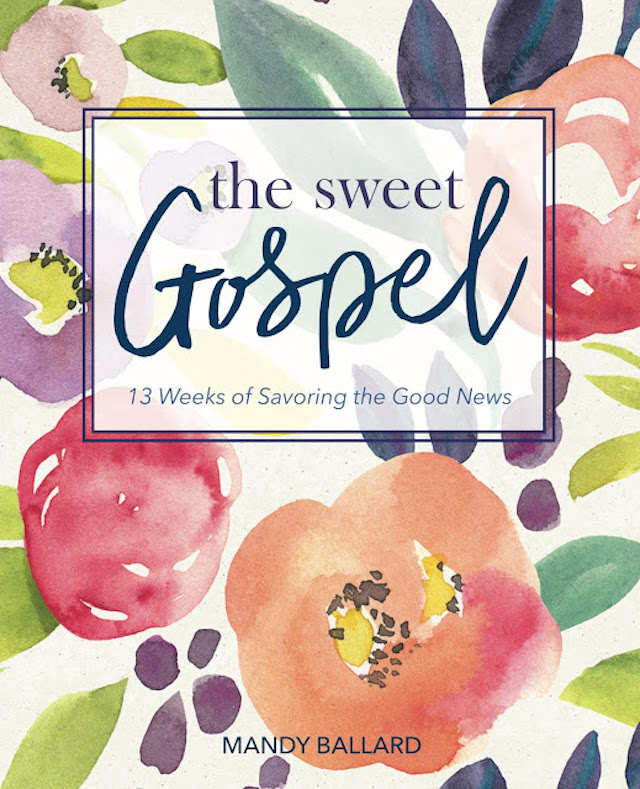 This book project has been in the works for some time now, and it is so satisfying to finally see it in print! I love Mandy's heart for the gospel. It runs so deep that she is even donating all the proceeds from the sale of her book to HeartCry Missionary Society in order to help spread the Good News of Christ's redemptive love to those who've never heard.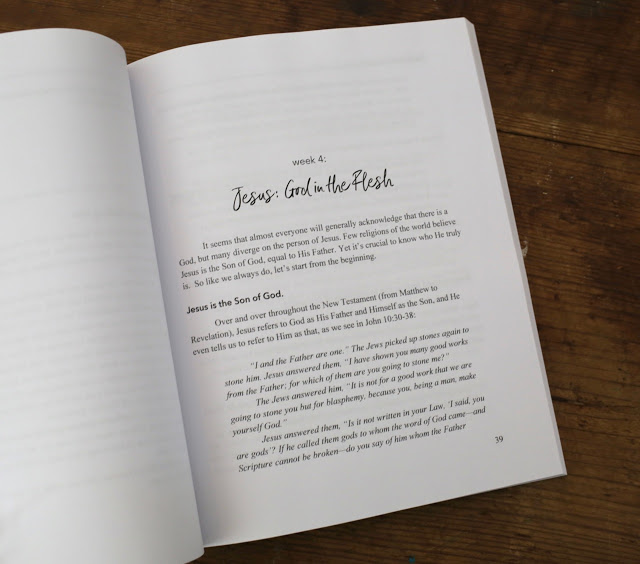 Of course, ANY time is the right time to savor the Good News of the Gospel, but it seems particularly fitting to do so during this present season of Thanksgiving and Advent. So beginning Wednesday, November 15, Mandy will also be going through The Sweet Gospel's 13-week study on her blog, Biblical Homemaking.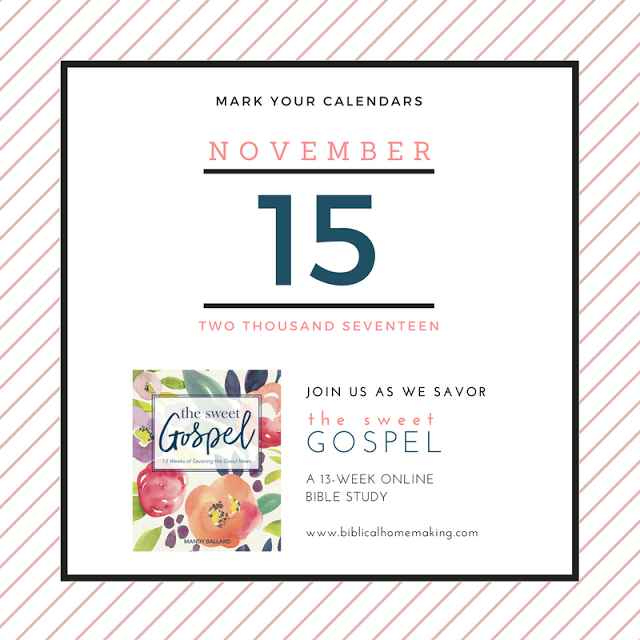 What's more, there are several ways you can win a copy of Mandy's book. She's giving away 5 free copies on her blog this week. To enter that giveaway, just follow this link and leave a comment on her post before tomorrow night (11/13/17).
Prescott Publishing is also giving away two 3-book sets that include Mandy's Sweet Gospel, my newest Count Your Blessings, plus the winner's choice of another of my devotional journals:

There are lots of ways to enter the 3-book-bundle giveaway. Use the Rafflecopter widget below to pick your favorite(s):
Whether you win any giveaways or not, I hope you'll join Mandy for this 13 week study. And if you haven't already tasted the sweet gospel yourself, I pray you'll accept the wonderful gift God offers you today, then spend the rest of your life savoring it and sharing it with others:
"Taste and see that the LORD is good; blessed is the one who takes refuge in him." – Psalm 34:8
"But God demonstrates His own love toward us, in that while we were yet sinners, Christ died for us." – Romans 5:8
"If you confess with your mouth Jesus as Lord, and believe in your heart that God raised Him from the dead, you will be saved." – Romans 10:9