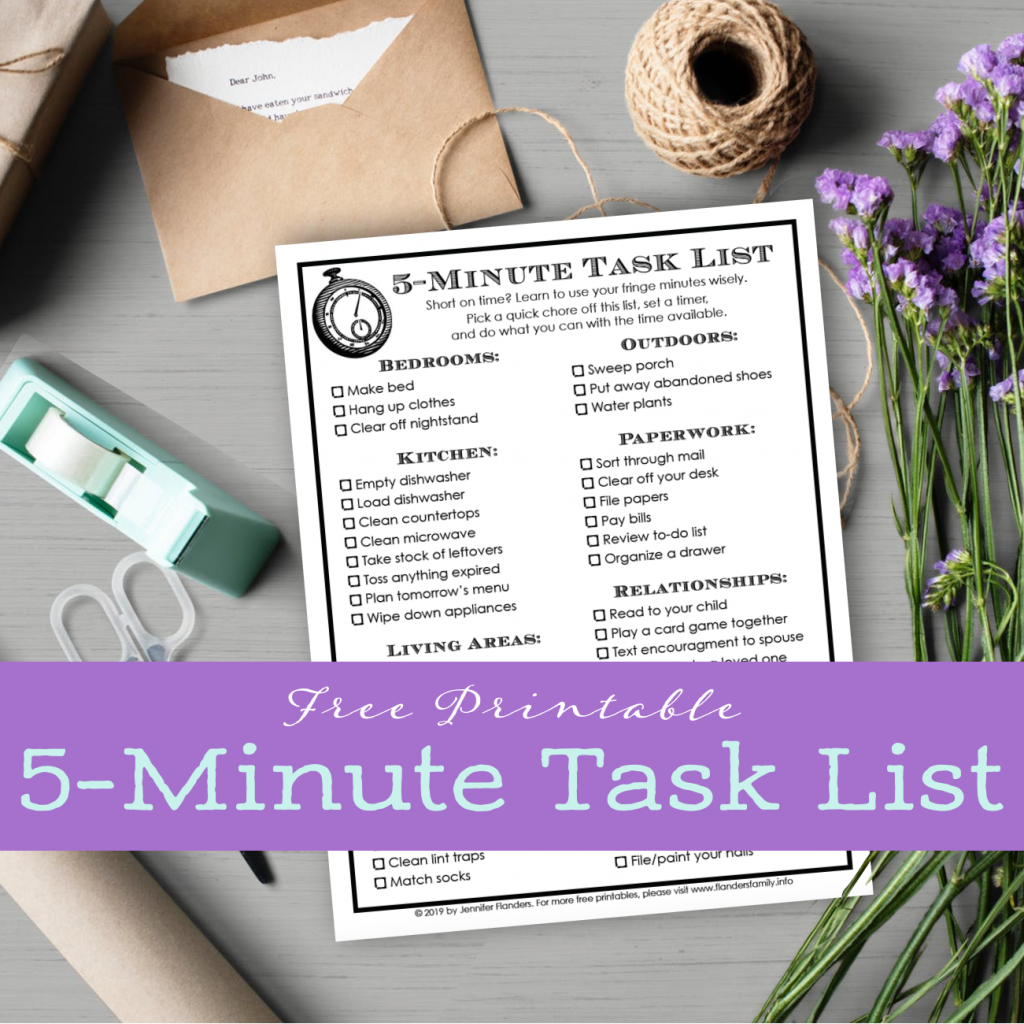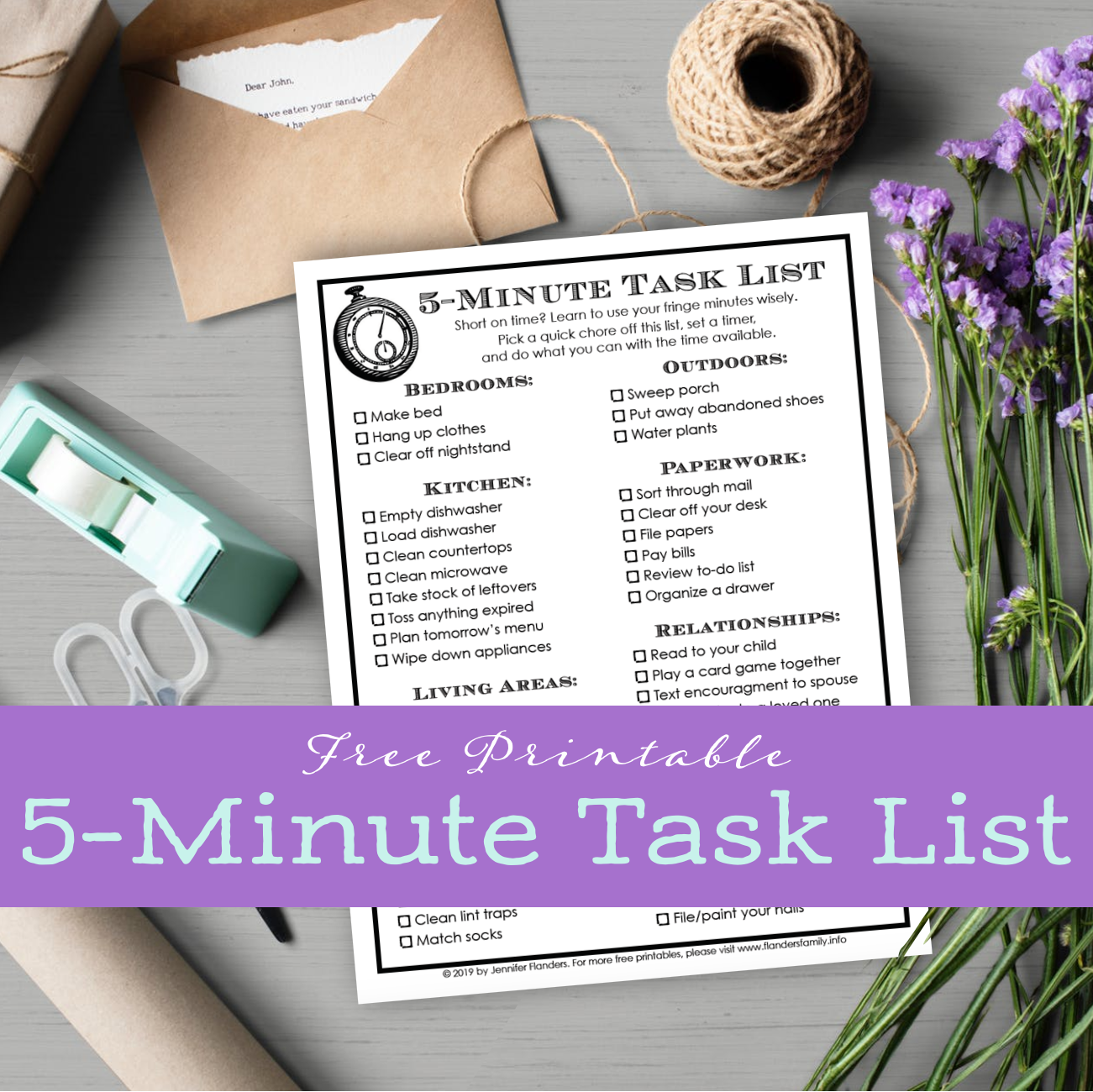 One of my secrets to being productive is redeeming the small segments of time that usually come up between other commitments. And having a list of chores I can knock off in 5 minutes or less helps me use my time wisely when such an opportunity presents itself .
So today I'm sharing a free printable list of such small odd jobs. On it you'll find quick cleaning chores and organizational tasks, as well as reminders to take care of yourself and nurture your relationships with family and friends while you're at it.
I'm always looking for fresh ideas for making the most of my time. That's why I'm so excited about the brand new Ultimate Productivity Bundle. It's only available for 5 days, so if you (like me) love time-saving tips, scheduling strategies, and planning tools, you'll want to check it out ASAP.
Inside, you'll find eBooks, eCourses, and printable planners like:
The Personal Productivity Toolkit (Normally $197)
Family Chore System & Planner (Normally $17)
Productivity & Organization for Women (Normally $49)
How to Finish Your To Do List Every Day! (Normally $47)
And many more!
These are just 4 of the 47 products included. Altogether, it's over $1,500 worth of strategies, systems, and tools for only $37 (that's a 97% discount!)
You can get your bundle and bonuses right here (aff. link). But act fast. This incredible offer will only be available through February 25th. Get your copy today!