We received the following message from one of our readers last week:
Hey Jennifer!

Saw on the website about your Gospel tract contests for Halloween and Christmas. Wondering if you would offer printed copies of the tracts for sale?

My personal testimony is that I picked up a tract in the school parking lot when I was in 6th grade, read it while walking home, and prayed to receive Christ as Savior that afternoon. 😀

In His service,
Robin
I just LOVE Robin's testimony, don't you? I'm so glad she shared it. It's a great illustration of the promise God makes concerning His Word:
It will not return to Me empty, but will accomplish what I desire and achieve the purpose for which I sent it." (Isaiah 55:11)
That's one reason we include so much scripture in our free printable gospel tracts — because we know that "the word of God is living, and powerful, and sharper than any two-edged sword, piercing even to the dividing asunder of soul and spirit, and of the joints and marrow, and is a discerner of the thoughts and intents of the heart." (Hebrews 4:12)
As for selling pre-printed copies of our tracts, we aren't set up to do that right at present, although it is something we may consider in the future, as we've had several requests from readers to do so.
Valentine's Day Tract
In the meantime, this letter inspired us to release another holiday-themed tract. This one is for Valentine's Day. It joins the tracts we already offer for Halloween and Christmas.
The tracts print four copies to a sheet in black and white, like this: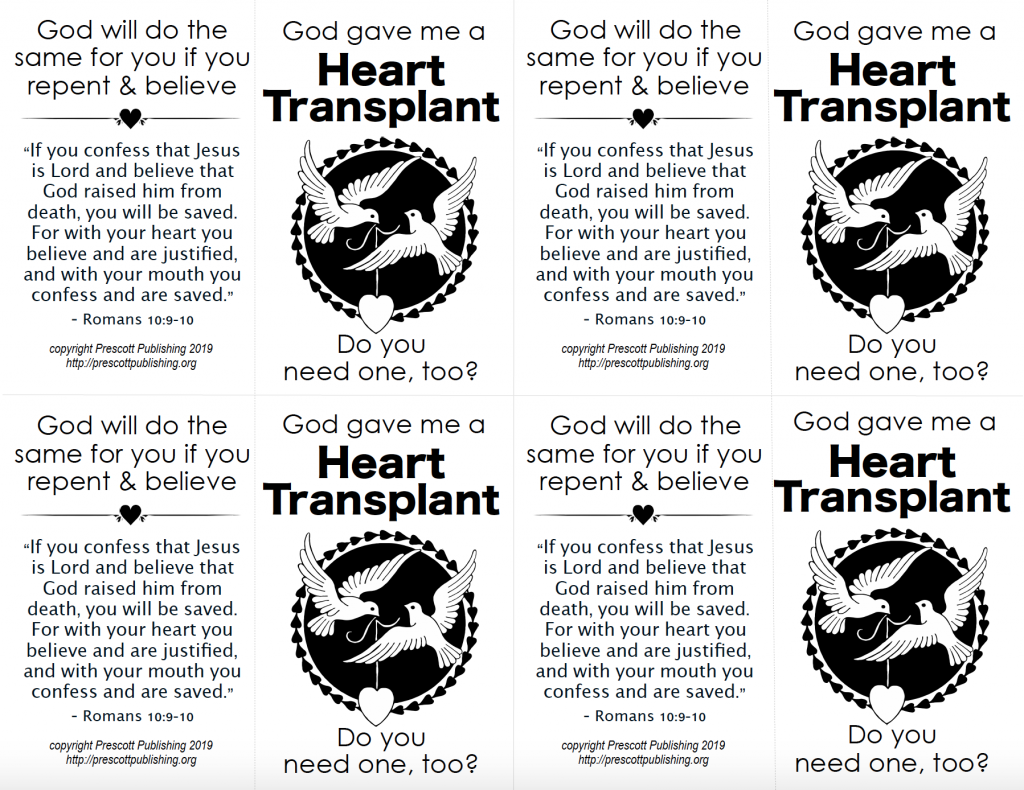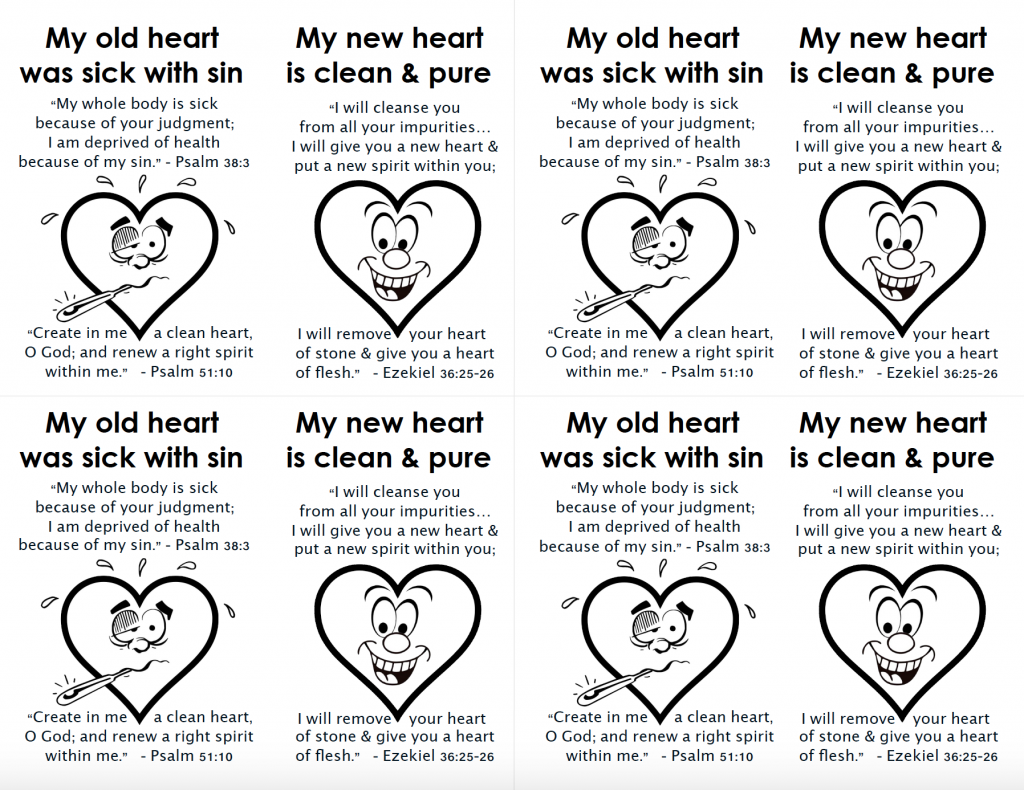 You'll need to print them doubled-sided, then cut them apart and fold each tract along the center line. If you want brighter tracts, just use colored paper when printing. Then your finished tract will look a little more like this: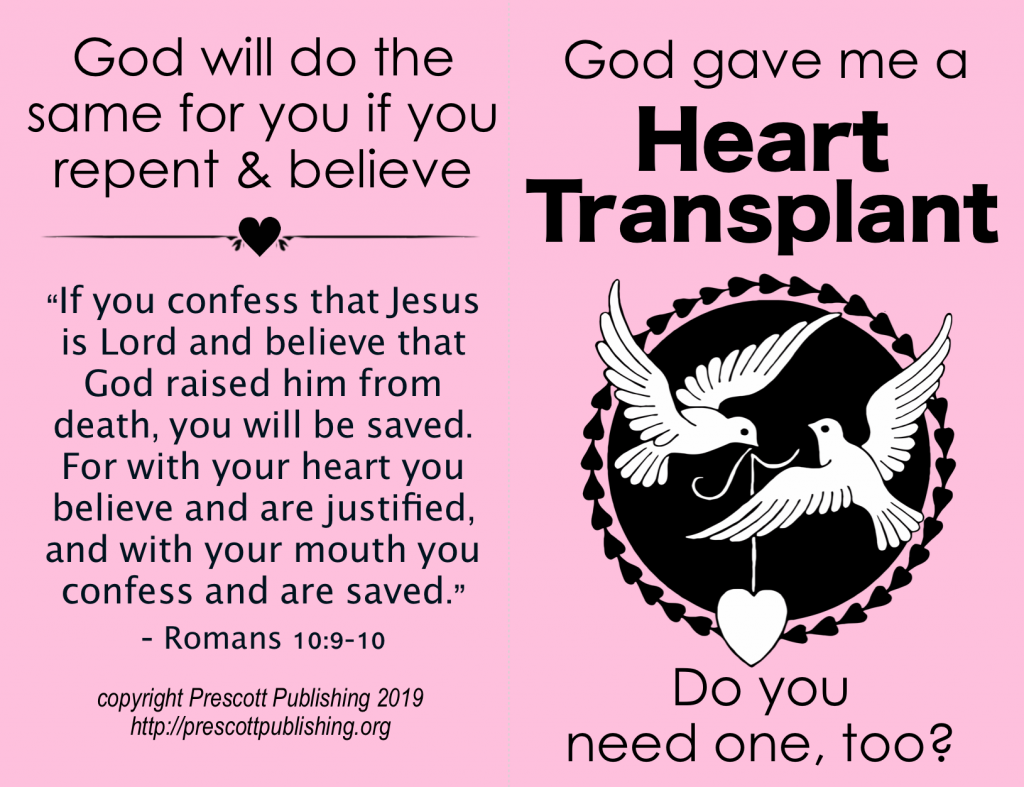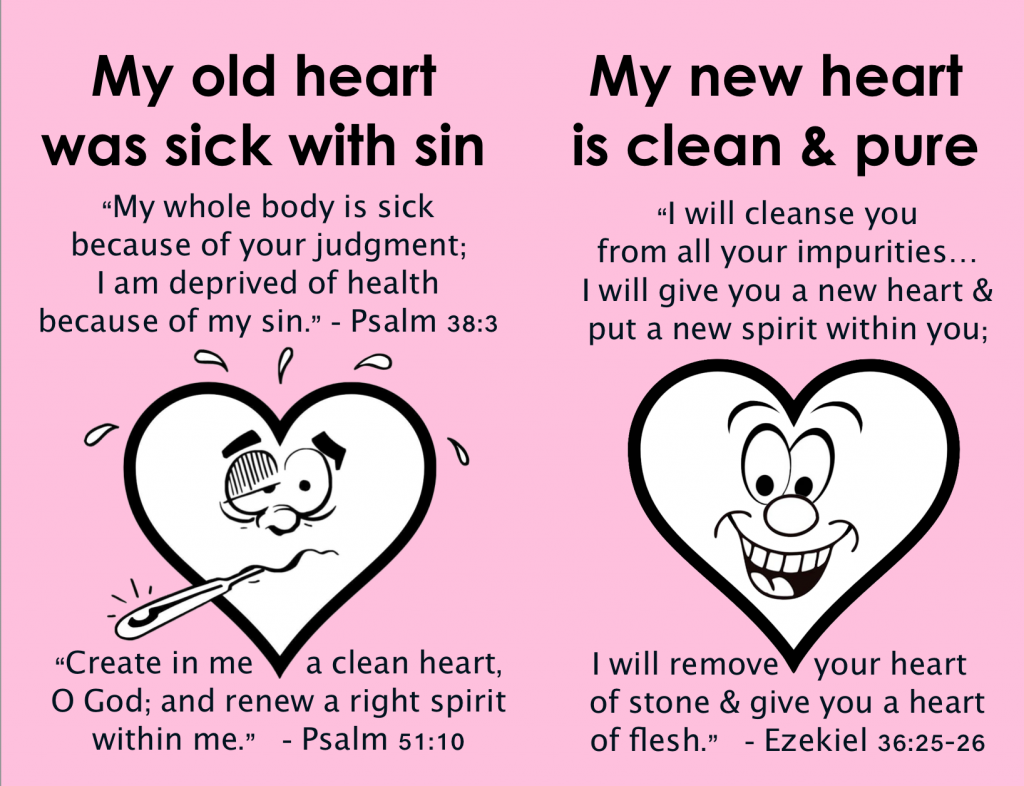 If you like this printable, be sure to check out our retro valentines with Bible verses, as well. They're adorable!