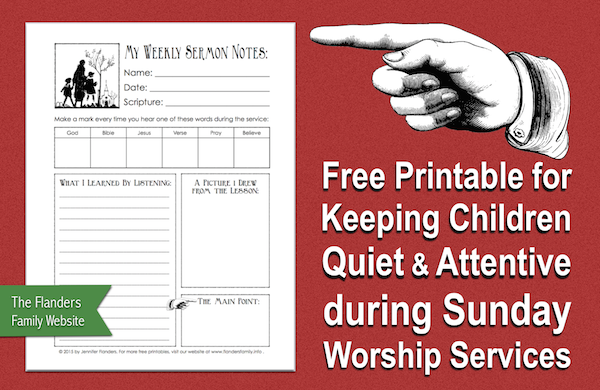 Our family spent most of January touring the East Coast. This extended road trip gave us the opportunity to attend three different out-of-town churches.
Last Sunday morning, we worshipped with The Church at Brook Hills in Birmingham, Alabama. Having read and thoroughly enjoyed David Platt's book, Radical, we were curious to visit his church, even though we knew he's no longer pastoring there.
Well, we weren't disappointed.
The music was great. The sermon was great. But what I appreciated most was the people in the congregation.
Almost without exception, they all had their Bibles open in their laps, and 85-90% of them were actively taking notes. It was so impressive, I snuck my iPhone out of my pocket and took this picture: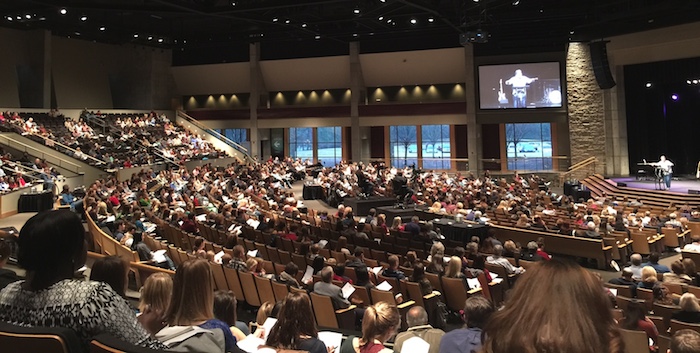 But I wish I would've taken a video, because every time the pastor made an important point, all the heads would drop down in unison, and the hands would start filling in the outline that was printed in the bulletin.
When the pastor referred to a verse of Scripture, the people would flip over in their Bibles and follow along with the text.
They reminded me of the Bereans who were praised in the book of Acts:
"Now the Berean Jews were of more noble character than those in Thessalonica, for they received the message with great eagerness and examined the Scriptures every day to see if what Paul said was true." (Acts 17:11, NIV)
The scene stirred up fond memories of a time (nearly 30 years ago) when I listened that intently, pen in hand and Bible open.
Of course, in the intervening years, I've had nursing babies in my arms and squirming toddlers in my lap, but now that my youngest is almost FIVE, I think it's time I get back to note-taking myself and train my little ones to do the same.

So I designed this printable, for that very purpose, and am posting it here so others can use it, too.
You may choose to print one or two copies per page.
The bigger page will give your children more room to write, but the smaller page might prove less "rustle-y".
I already have a stack printed for my family. If you decide to try them out, too, let me know how they work for you!