I love the fact that I can plug birthdays I want to remember into the calendar on my computer, and it will automatically remind me about the before the big day. (Birthday Alarm is a free app that does the same thing).
Such reminders help make sure I get cards and packages posted early enough to arrive on time.
But I also like to keep a written record… you know, just in case my computer gets fried or the power goes out or my memory needs jogging sometime when I'm offline.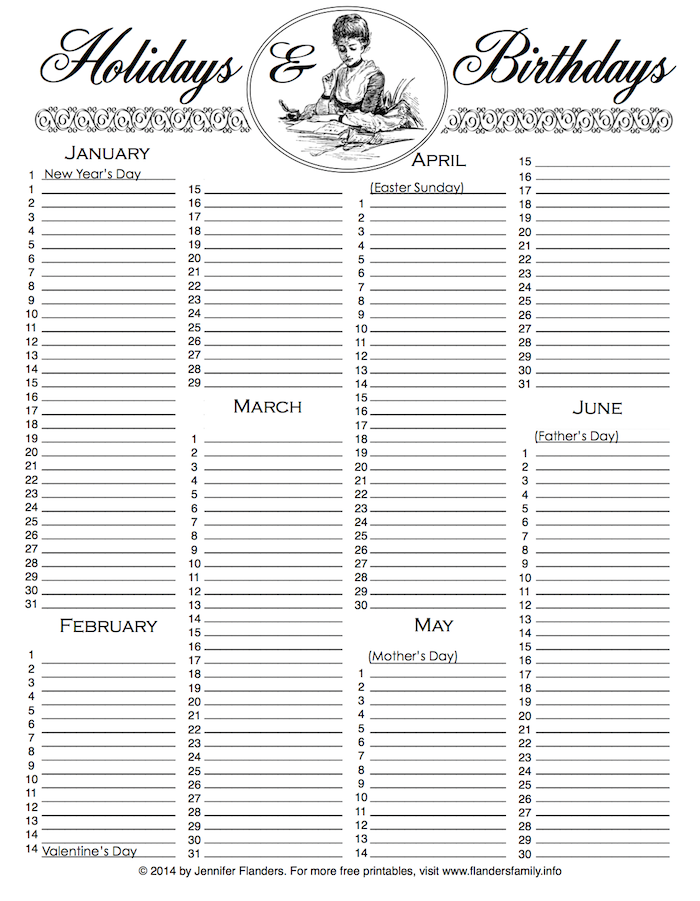 Here's a little printable I created for this purpose. I transfer the dates to my printed calendar each year, so the whole family remembers special days.