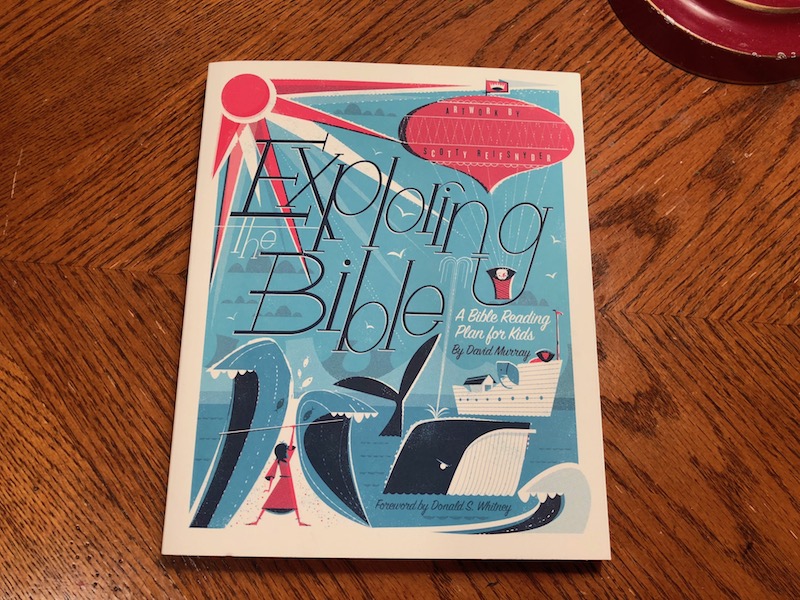 If you are looking for a fun way to help your child develop a consistent daily quiet time and broaden their Bible study skills, Exploring the Bible is a great place to start.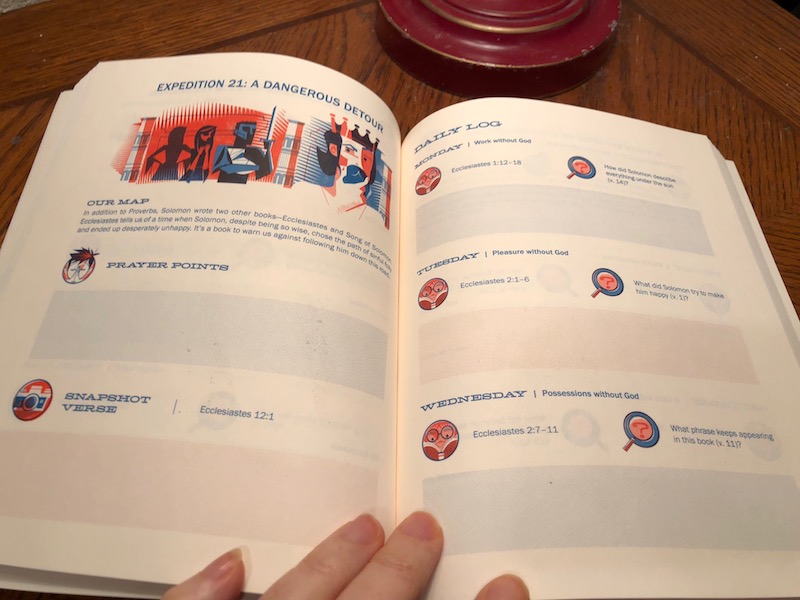 Timberdoodle sent me a review copy of this title recently, and I am impressed by the way author David Murray lays out this 52-week study and ties it all together.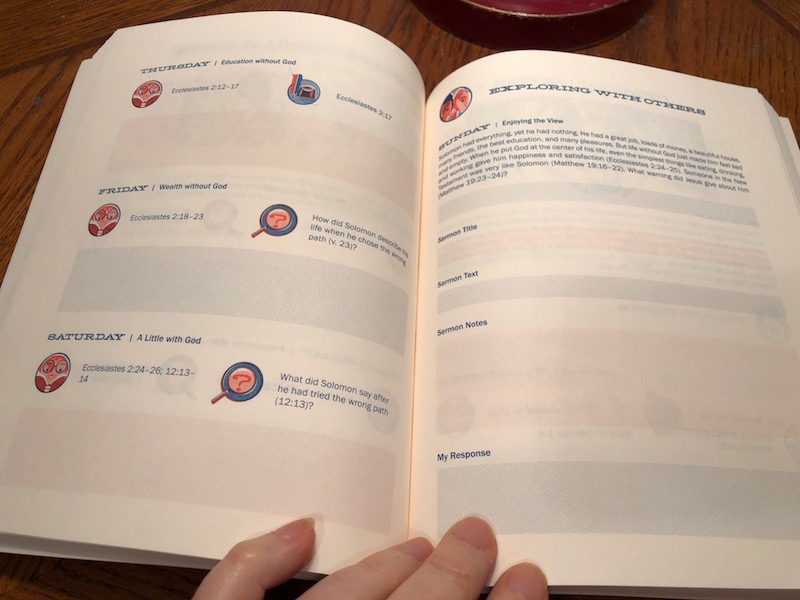 Beginning in Genesis and continuing through the book of Revelation, readers given daily Bible readings and discussion questions. Space is provided for brief answers to all, as well as weekly prayer requests and sermon notes.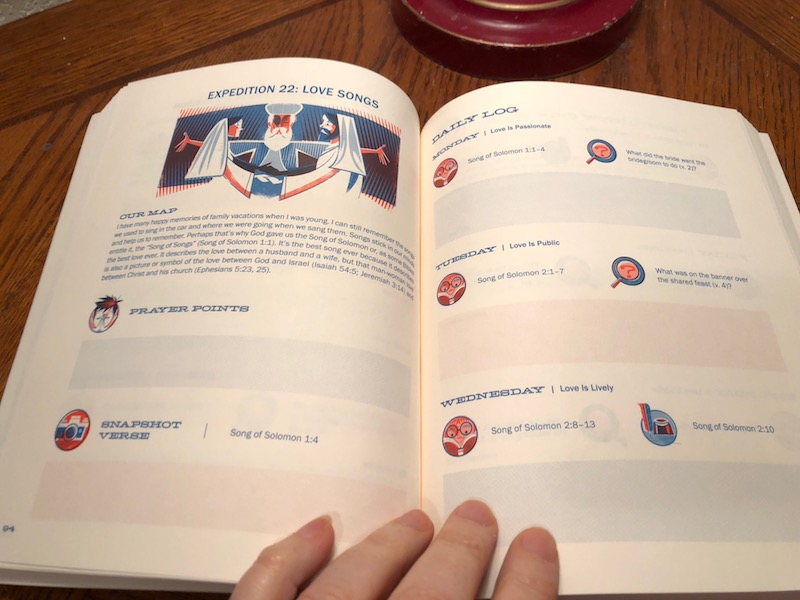 Exploring the Bible is designed for ages 6-12 and is suitable for either sex. I plan to order two more copies, so my youngest three can work through it together.
Although it will take a full year to complete, the lessons are not dates, so kids can begin any time (no need to wait for January), and pick up where they left off if they miss a week here or there.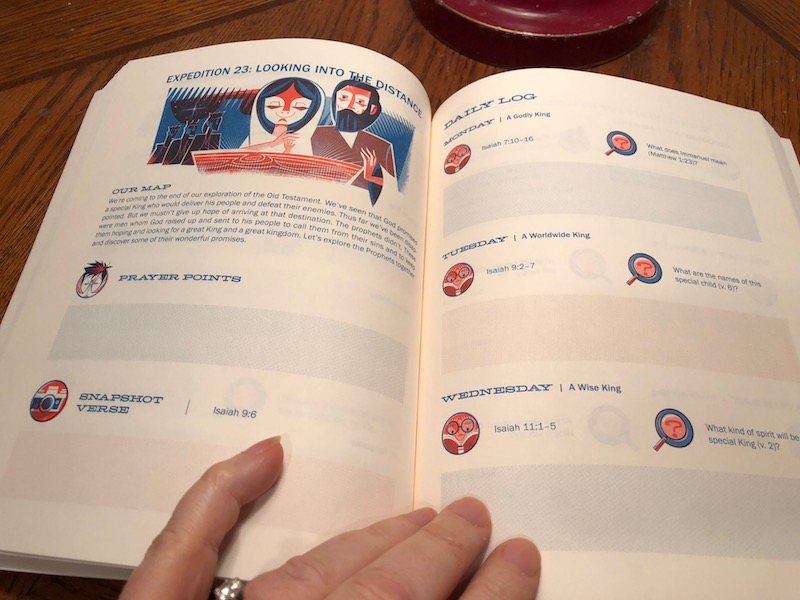 For more information on this book and other great resources, visit Timberdoodle.