Tomorrow marks the second Friday in July, and you know what that means! It's time once again for Chick-fil-A's annual
Cow Appreciation Day
.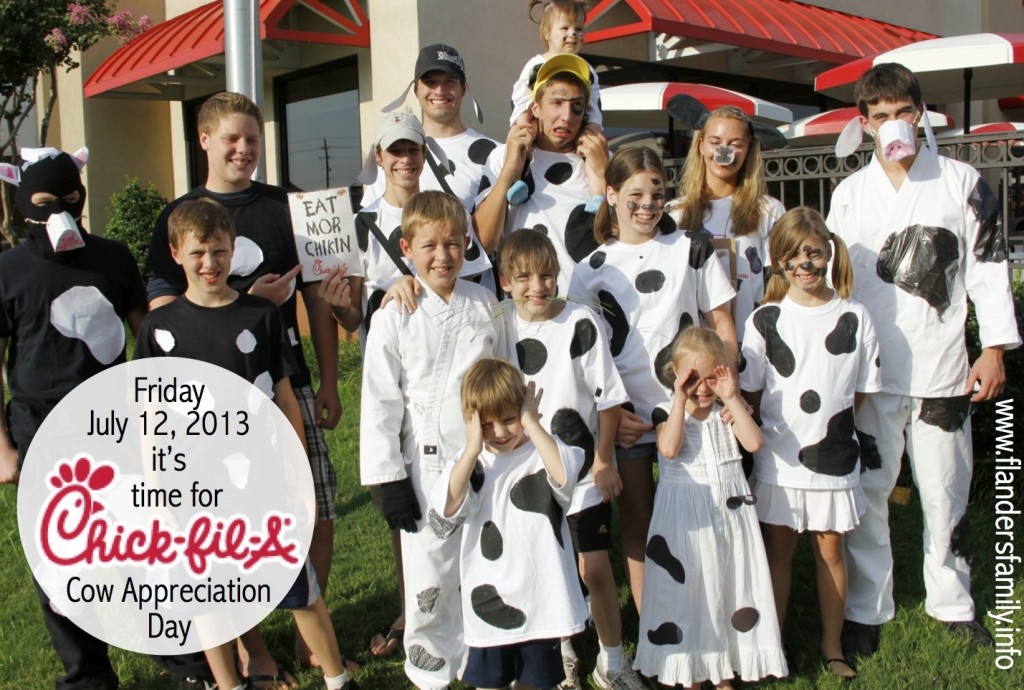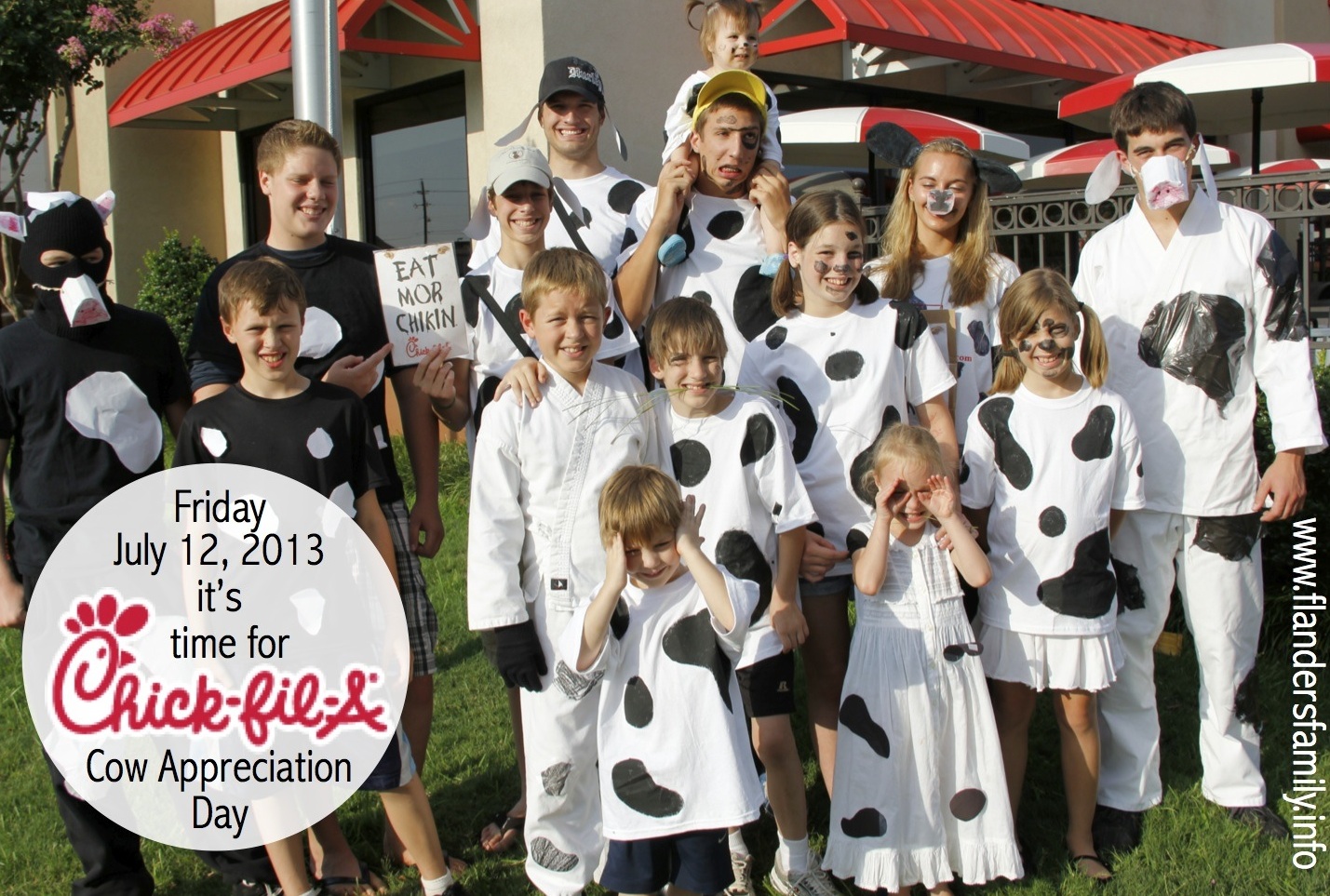 All customers who show up at Chick-fil-A tomorrow (July 12, 2013) sporting a cow costume will be rewarded with free food. Folks wearing full cow costumes will get the full meal deal. Partial cow attire will earn a free entree.
Don't already have a closet full of cowhide handy? No worries. Chick-fil-A makes it easy to participate with this handy "cow starter kit."
We printed out a stack of these the first year we "herd" about this promotion, laminated them, and have been using them ever since, only now we wear matching hand-painted T-shirts and baseball caps, as well (we add to our costumes a little every year).
So grab your horns and udders and moooove on over to your nearest Chick-fil-A. Maybe we'll "spot" you there!