I finally tried out the grocery pickup service at Walmart and can only wonder why I didn't make the switch sooner. Talk about a time saver!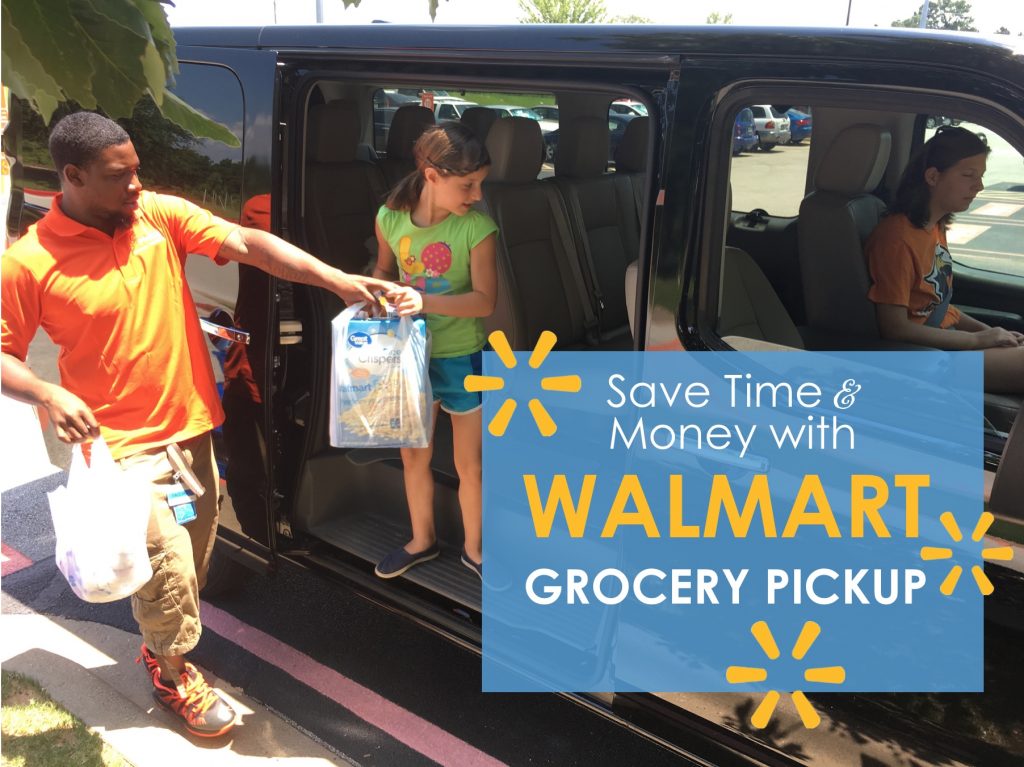 You do all the shopping online. No navigating heavy carts through crowded aisles trying to keep your kids from grabbing things that aren't on the list, in the budget, or good for anybody's diet. Also, the pickup service isn't just for groceries. I've added sandpaper, school supplies (even those insanely low-priced ones everyone advertises this time of year), shampoo, and sports equipment to my list, and they've delivered those items to my car along with the my milk, eggs, and bread.
Items you buy frequently can be marked as "favorites." That saves even more time on future orders, as you can simply click whatever you wish to restock without having to type each individual item in the search bar. Furthermore, unit pricing is clearly visible on every purchase, making it a simple matter to comparison shop and get the best value.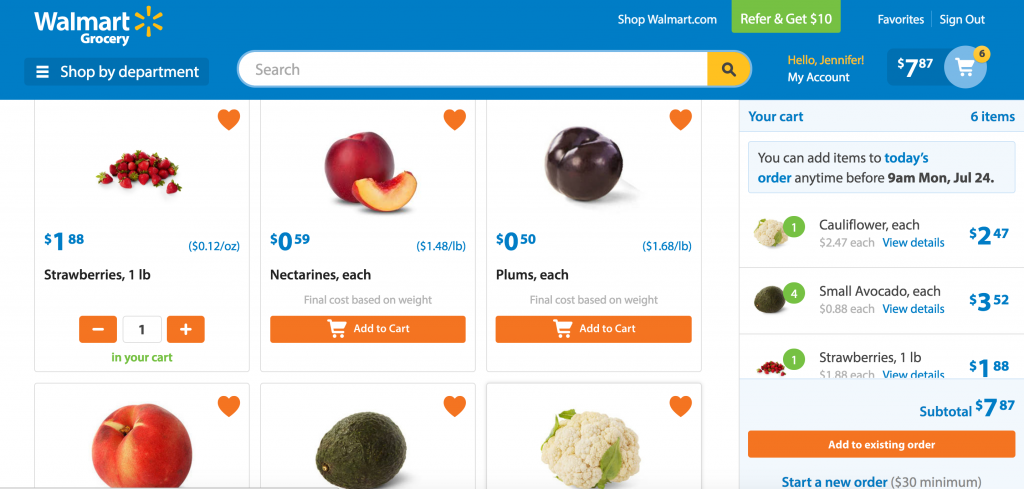 Once your virtual cart is loaded, check out and schedule a pick up time. Walmart will send you a reminder via text and/or email when your groceries are ready. When you arrive at the store, just pull into one of the pickup parking spaces and let them know you've arrived, either by calling the number listed on the sign or checking in on Walmart's Grocery app.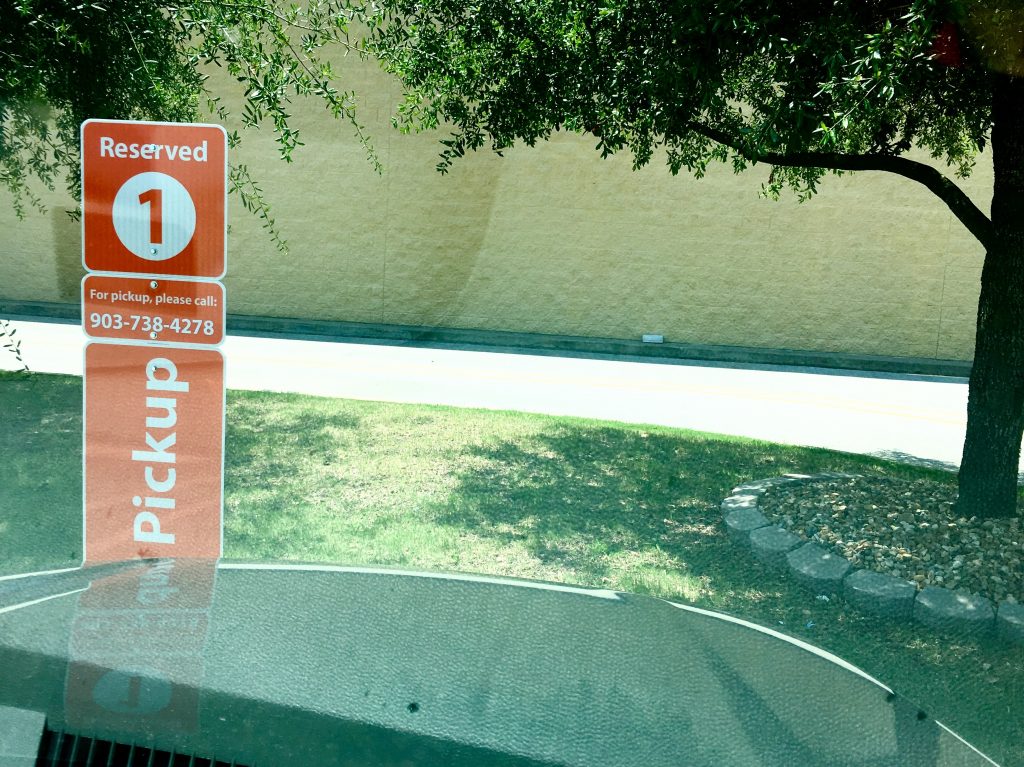 Moments later, a friendly Walmart employee will deliver your groceries curbside. They're fast, too. We've been using the service for over a month now, and there is never more than one car ahead of us. Often we're the only ones in the pick up parking lot.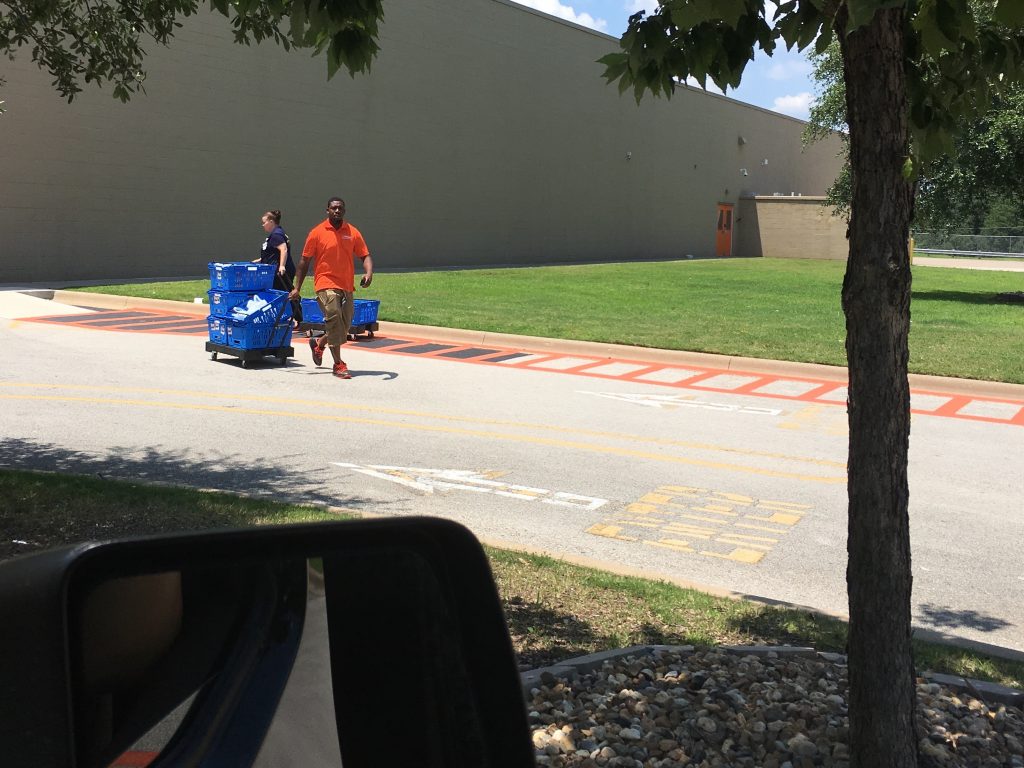 You'll sign for the groceries (having already paid online), then they'll load everything into your vehicle for you. No need to ever even get out of the car — which is nice, especially if you didn't bother putting on shoes before leaving home.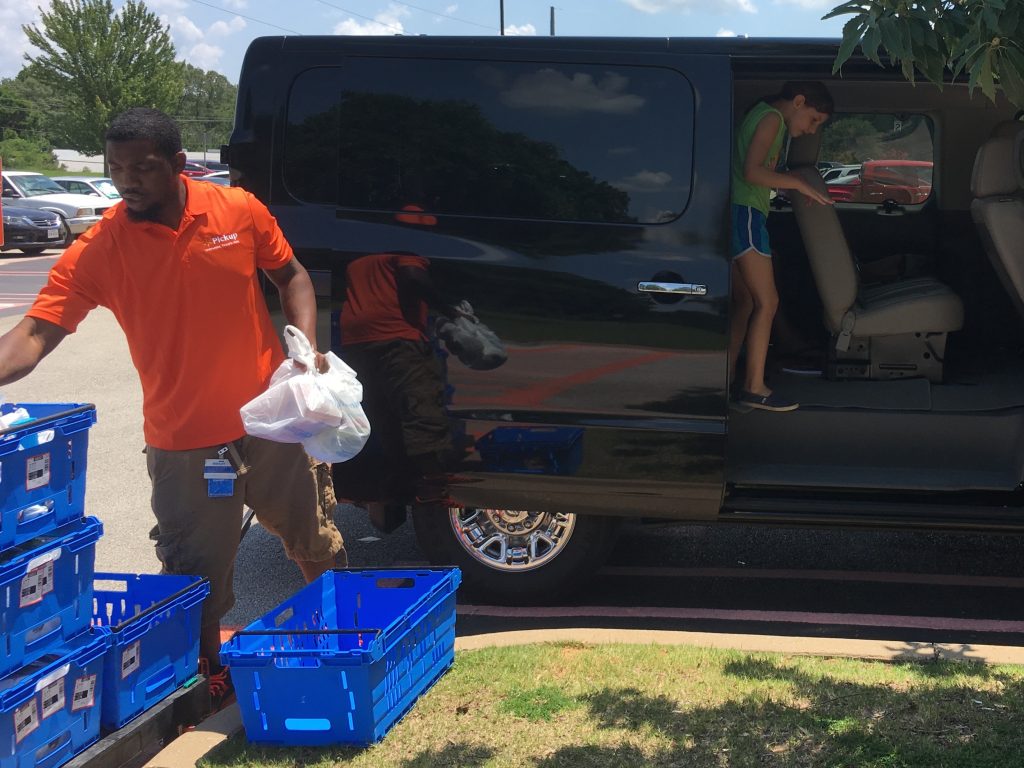 By the way, Walmart's courtesy shoppers have been doing an amazing job collecting the items on my list — particularly in the produce section. The bananas they've given me are not too ripe, not too green. The grapes and berries are plump and juicy. Even the avocados are perfect — and I'm pretty picky about those!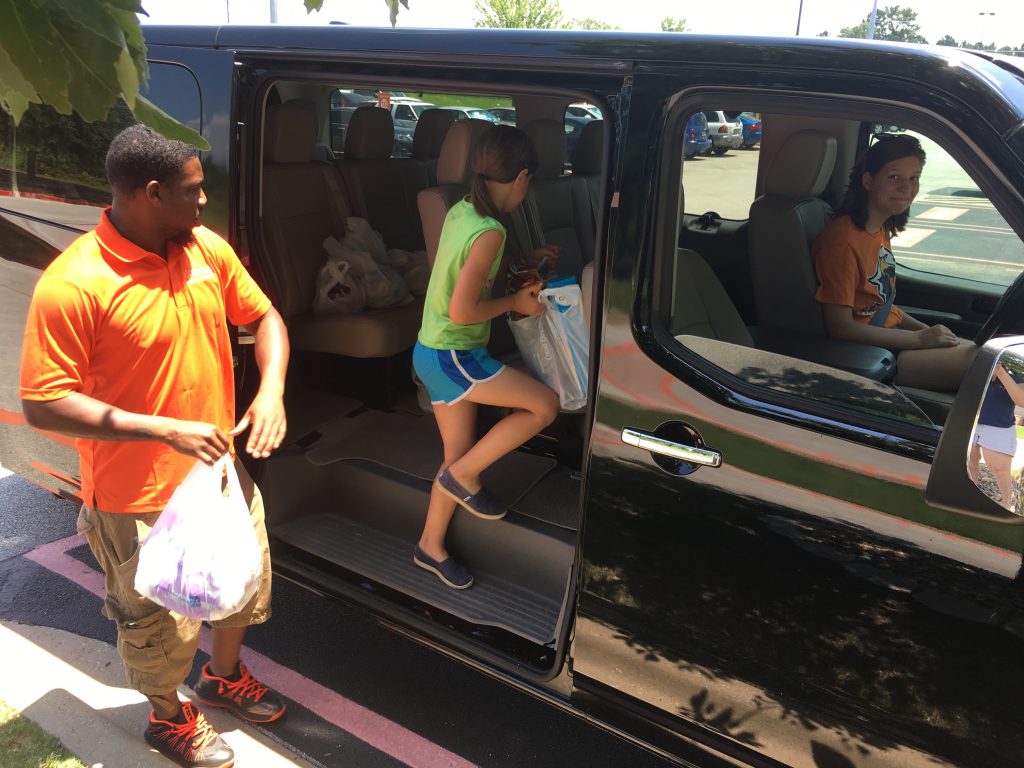 If you're a big coupon clipper, you may prefer to shop indoors. I haven't found a good way to redeem coupons with Walmart's pickup service. However, you can still take advantage of Walmart's price-matching policy for competitors' ads. Just type the transaction number from your receipt (you'll find it in the order confirmation they email you afterwards) into the Walmart Savings Catcher
, and any price differences will be automatically credited to your account. What could be easier than that? (No more flipping through ads at the checkout counter while other shoppers impatiently roll their eyes in line behind you!)
If you're ready to give Walmart's pickup service a try, go through this link for $10 off your first order. (When you do, they'll give me $10 off my next shopping trip, too — so thanks! With as many mouths to feed as we have, we'll blow through that credit in short order!)
Not sure you'll like it? Then don't start with a full bill of groceries. Do what I did and just order enough to make the $50 minimum the first time. Stock up on toilet paper or diapers or school supplies and get $10 worth of free stuff for your trouble. Walmart is betting — and so am I — that your first time to use this new service won't be your last.