If it seems like this blog has been on radio-silence for most of May, that's because our family has hit so many milestones lately, I've been too busy to write until now!
The month got off to a great start. After adapting Michael Greger's "Daily Dozen" into a chart, I kept a near perfect record for two whole weeks (while we were still in town, eating at home).
Greger writes about the "Daily Dozen" in his #1 bestselling book How Not to Die. Doug read the book last fall and felt compelled to go vegan as a result. He only lasted six weeks, but several of our children and I have stuck with it fairly consistently for nine months now.
Since tomorrow starts a new month, I'm printing fresh charts for all of us, Dad included. He's feeling re-motivated after running into a nurse at the hospital today who switched to vegan on Doug's recommendation last September and has subsequently lost 50 lbs and gotten off all her diabetes meds!
We traveled to Dallas mid-month for our son Samuel's wedding. Most moms get flowers or chocolate on Mother's Day; I got a brand new daughter-in-law!
Interestingly, Samuel's only known his beautiful bride Bekah for a little over a year. His sister Bethany introduced them last April, prefacing the introduction with, "Bekah, I'd like you to meet the brother you're going to marry. I hope you don't mind." (Evidently, she didn't.) 🙂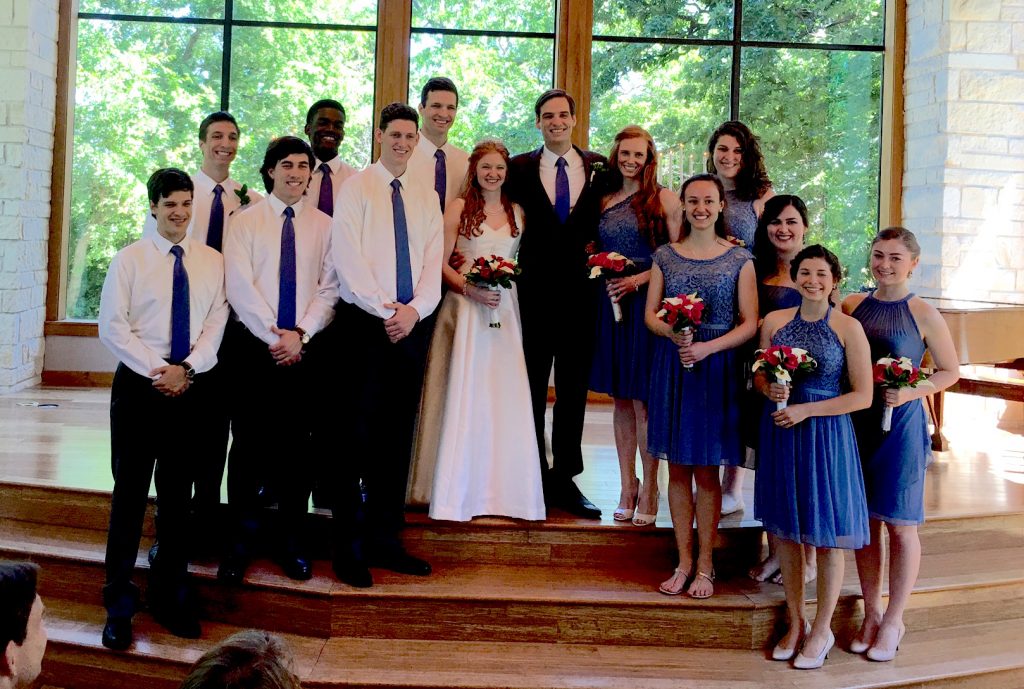 We came home just long enough to do laundry and pack our bags again, then headed to Houston. There we paddle boated at the park…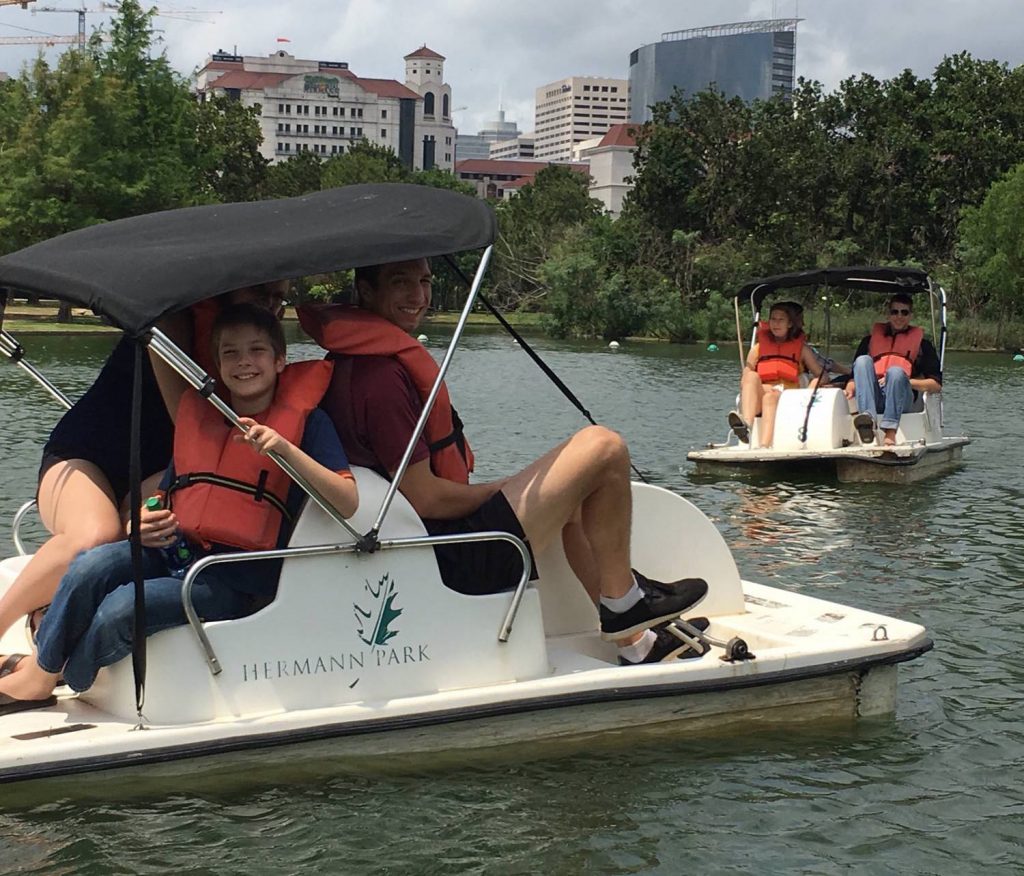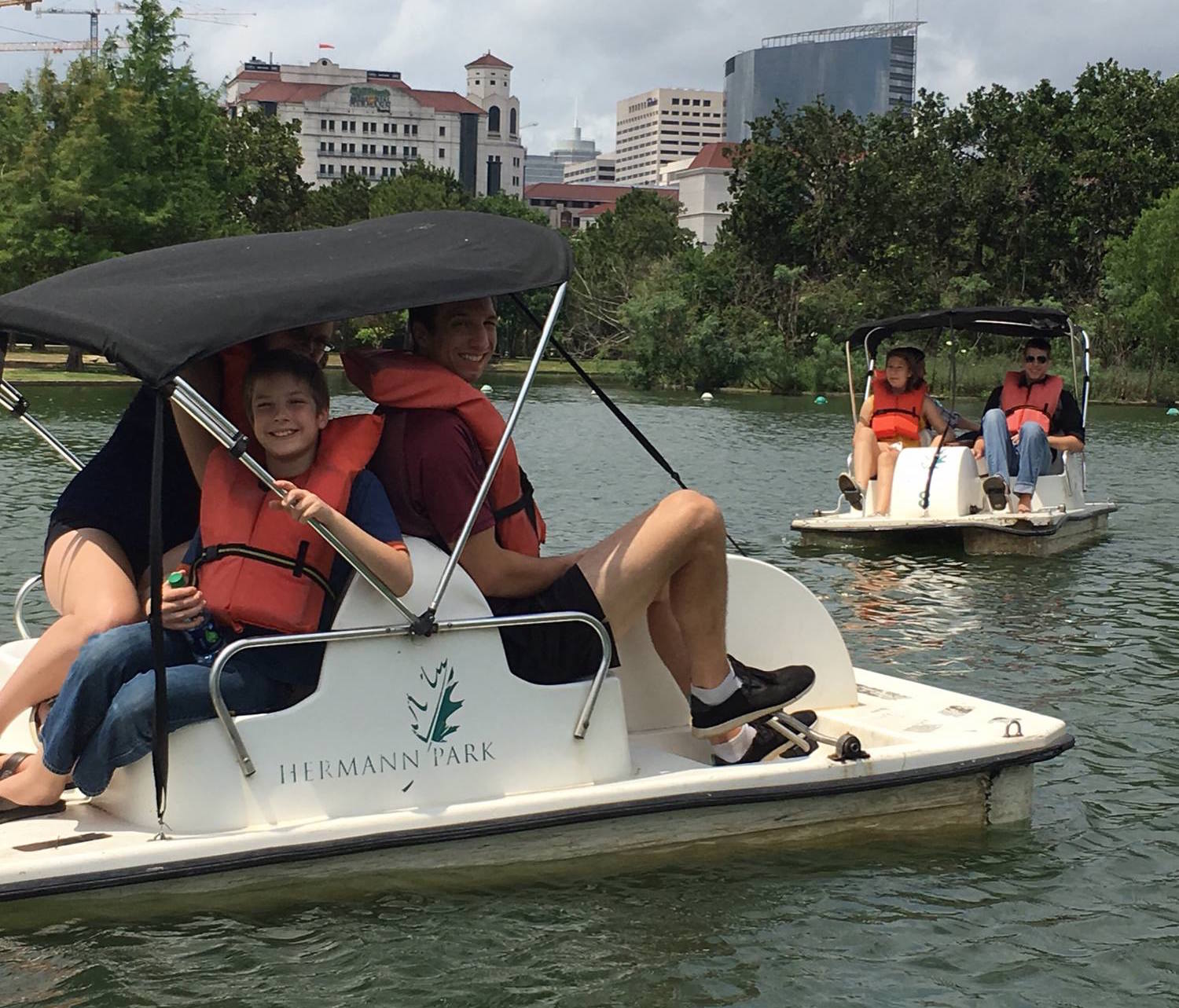 and ice skated at the mall (so much easier when you have a brother like Joe to keep you on your feet!)…
and celebrated the newest Dr. Flanders at the McGovern Medical School graduation. Samuel got his MD four days after he got married, and Doug had the honor of hooding him during the ceremony.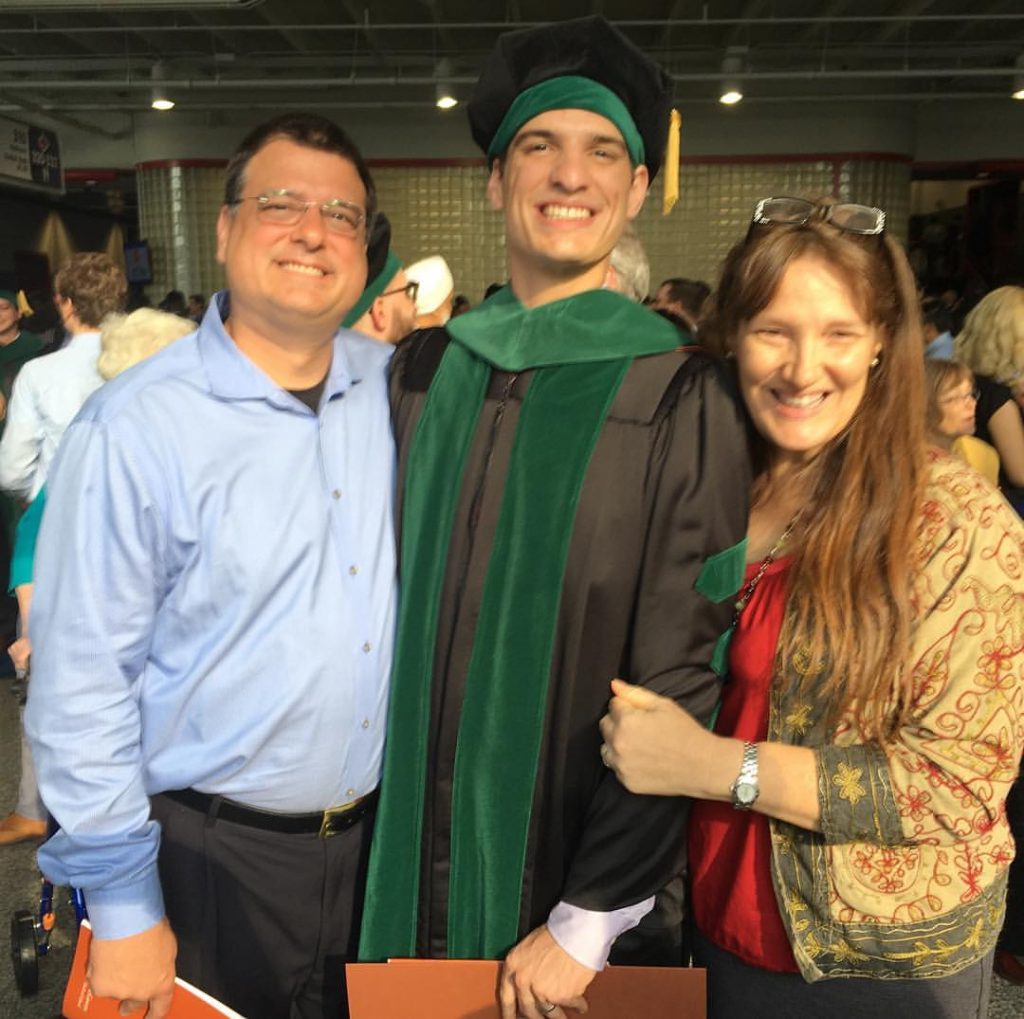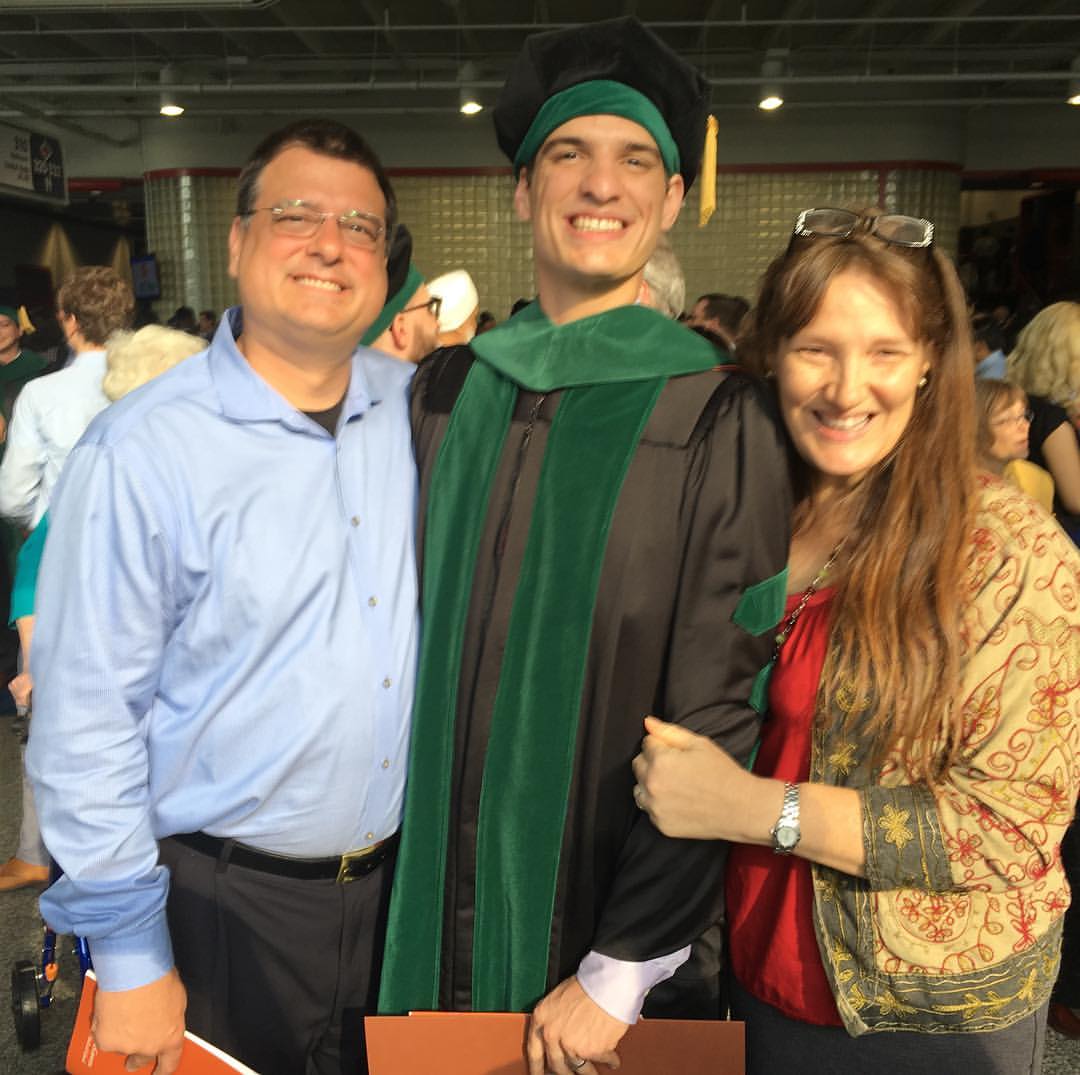 After graduation, we all went our separate ways. Ben and Mikayla headed home to await the birth of their baby. Grandbaby #7 is due in another week and #8 is due a month after that.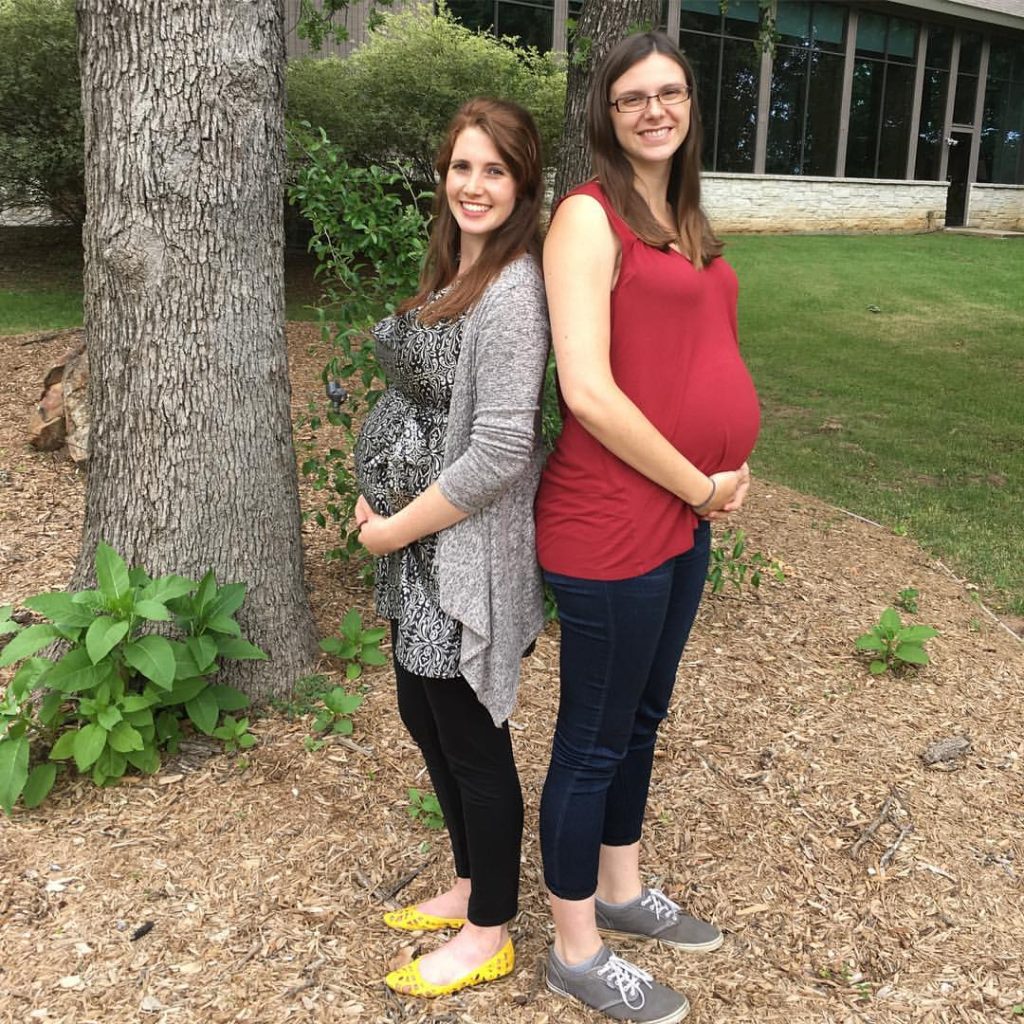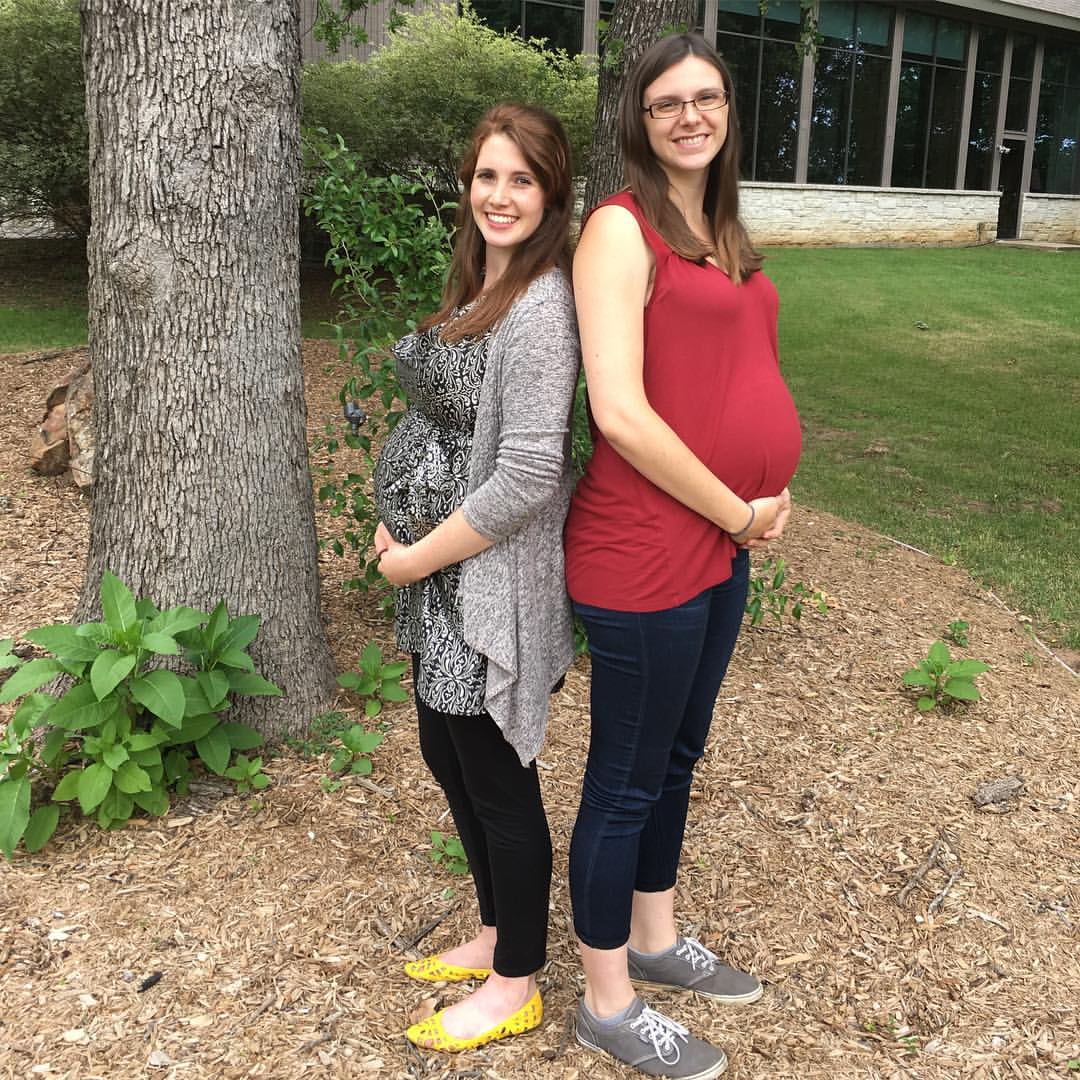 That's Mikayla on the right and David's wife Bonnie on the left. Aren't they glowing?
Rebekah, Rachel, and Isaac then headed to Tennessee for TeenPact National Convention. And Mom, Dad, Nana, Joe, Daniel, Gabriel and Abigail boarded the Carnival Freedom for an 8-day Caribbean cruise.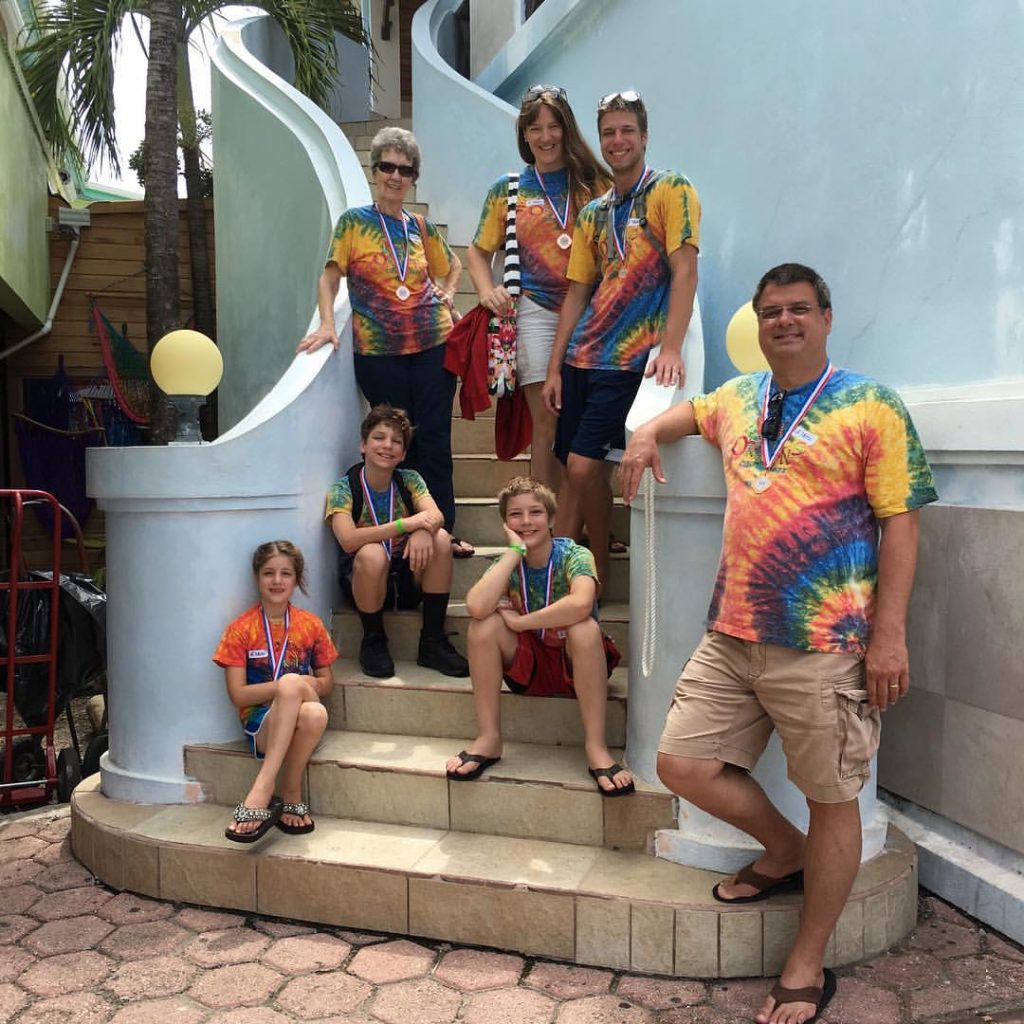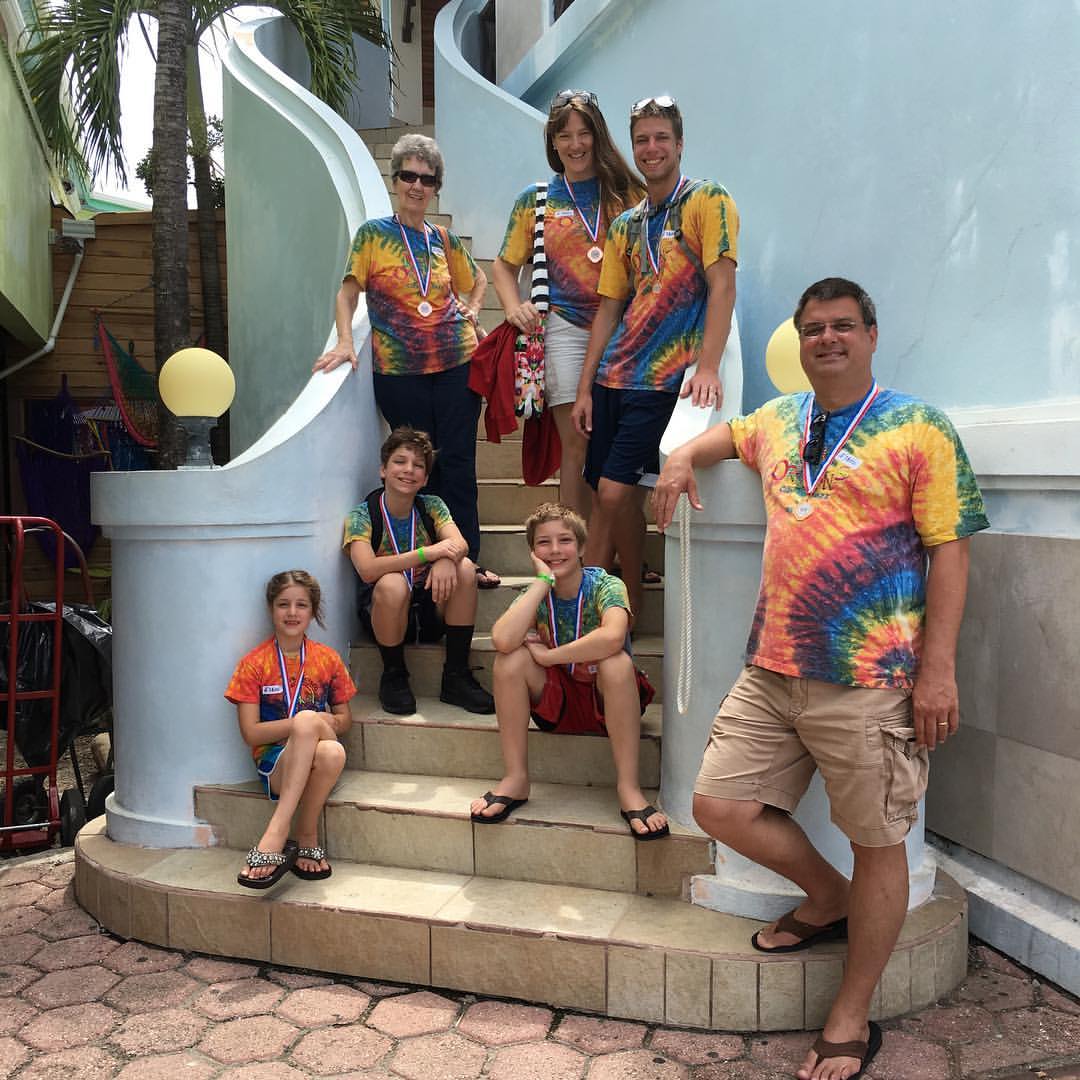 We offered to take the newlyweds along with us, but they declined, preferring to honeymoon on their own instead (this, despite the fact we promised not to ask them to babysit more than an hour a day 😉 ).
The next couple of months should be a little slower paced. With the exception of those two new grandbabies, a speaking engagement at FEAST's Homeschool Conference, and a Cowan Clan reunion, we don't have anything planned for June or July.
I'll try to post a little more regularly going forward. Otherwise, to see what we're up to, you can follow us on Instagram.