We spent a couple of days in the Tampa area during our Florida trip last month, and while we were there, we drove a little south to Bradenton to check out the TreeUmph! Adventure Course.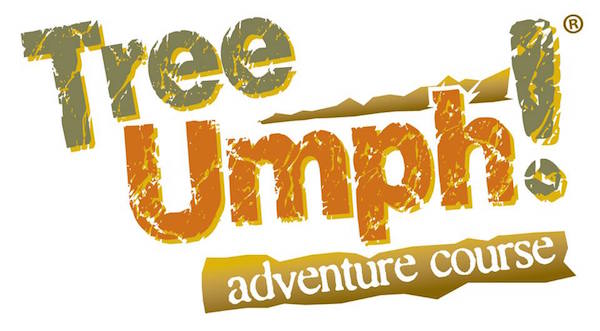 When we woke up to a steady drizzle the morning of our scheduled tour, we were afraid it would be cancelled. I called to find out, but the TreeUmph! folks reassured me we could climb rain or shine.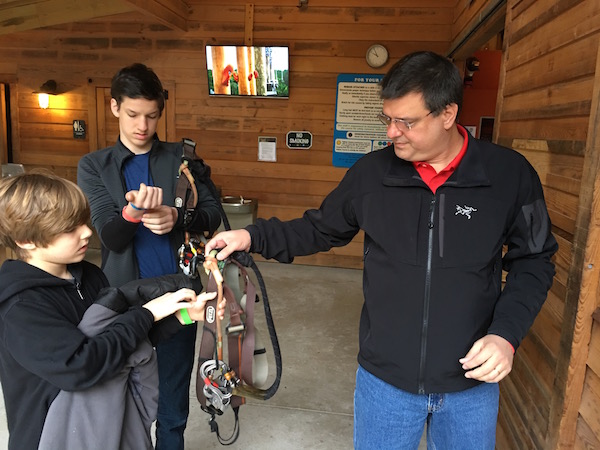 So we headed over to the park and checked in, then got all fitted out in our climbing gear.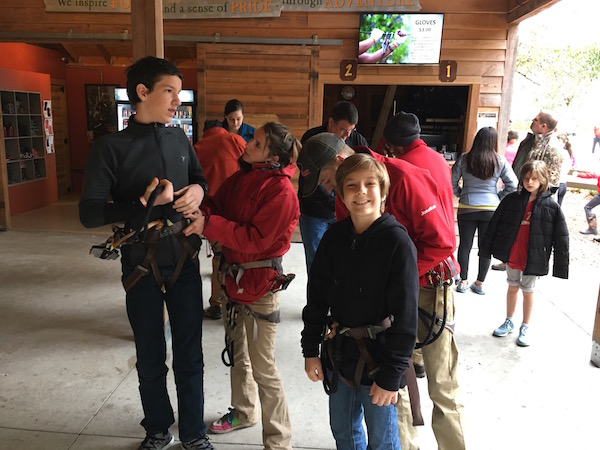 Our guides buckled, strapped, cinched, checked, and double-checked all our harnesses to ensure they were properly fitted.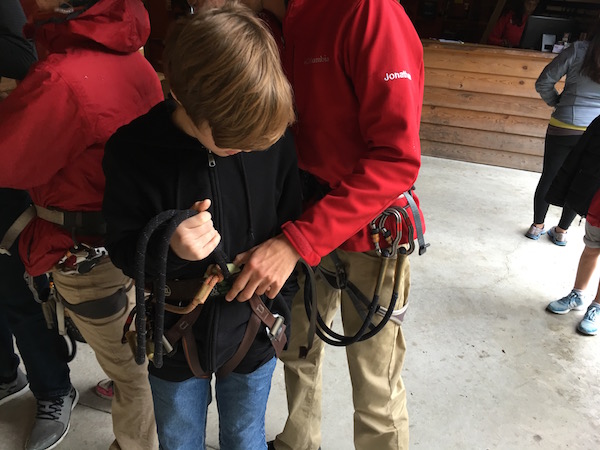 Then we watched a brief safety video before heading out to the course, which covers 10 football fields in size and is comprised of 76 treetop obstacles from beginner to extreme, including wobbly bridges, hanging nets, Tarzan ropes, and much, much more.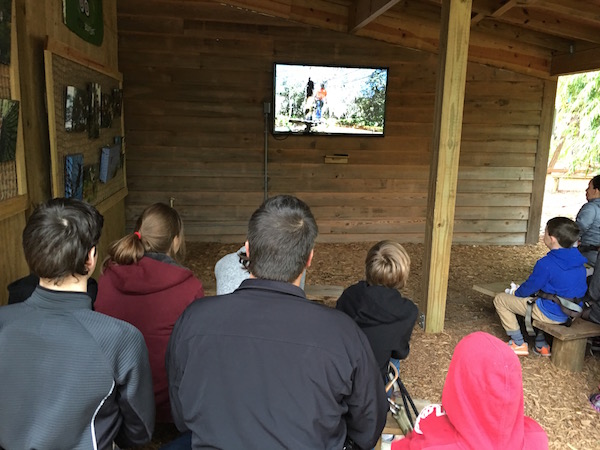 The park is built to the highest safety standards in the industry. They use a double-carabiner system to keep climbers secured and strictly enforce age limits, to further reduce the risk of human error. I totally understand and appreciate this policy. Unfortunately, it meant our six-year-old Abby missed the age cut off by a couple of months and was not allowed to climb, even on the children's course.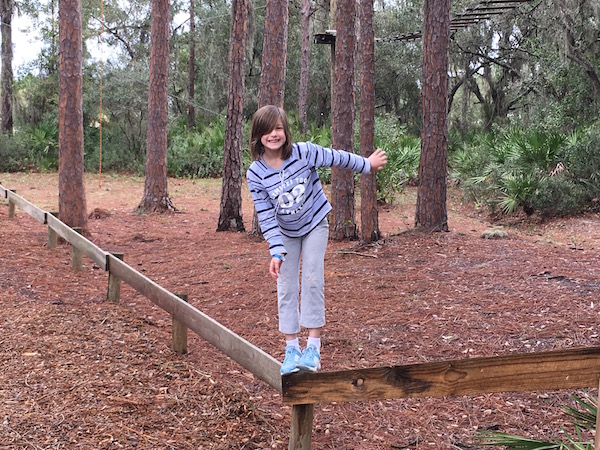 Mom was much less disappointed by that fact than Abby was. It gave her a good excuse to sit in the van, where we stayed warm and dry and on the ground! Ha!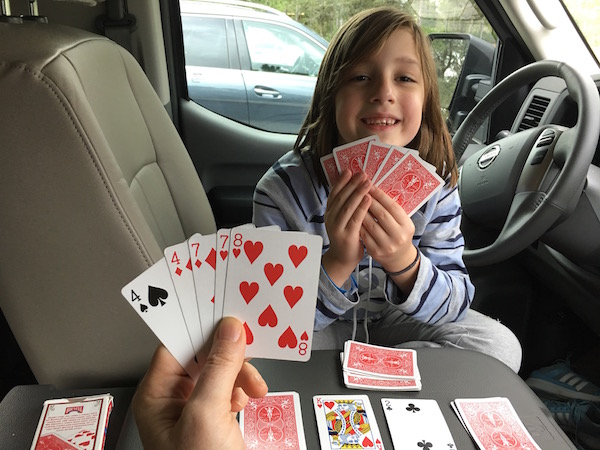 Later, when the skies cleared and the sun came out, we went exploring and took a few photos of all our monkeys in the trees. The weather ended up being PERFECT, and since the earlier rains frightened off the crowds, there was hardly any waiting in line.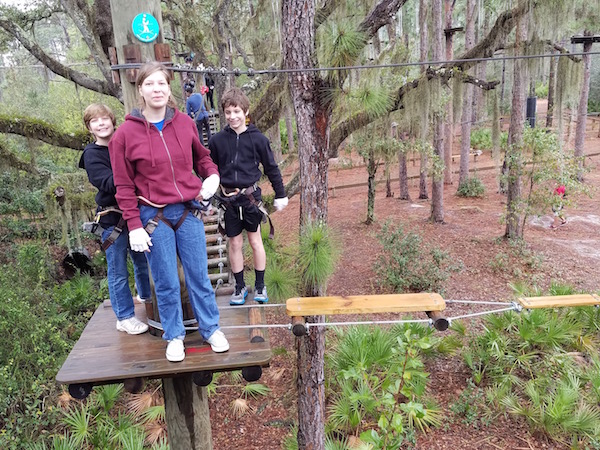 Our younger boys, ages nine and eleven, were only allowed on the first three courses, so once those were completed, Dad called it quits, too.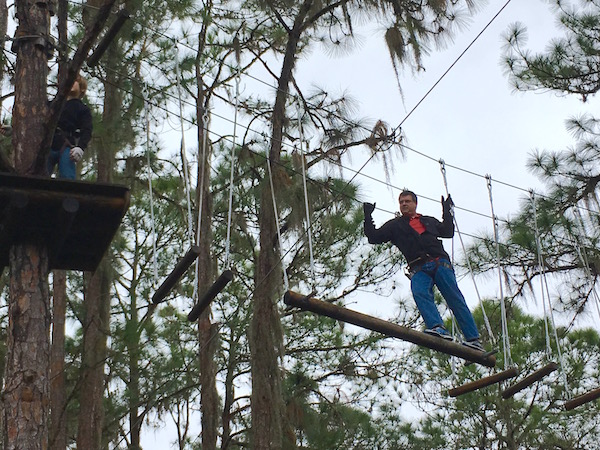 Isaac, Rachel, and Rebekah, however, persevered through all five courses and the triumphant 650-foot long zip-line finish…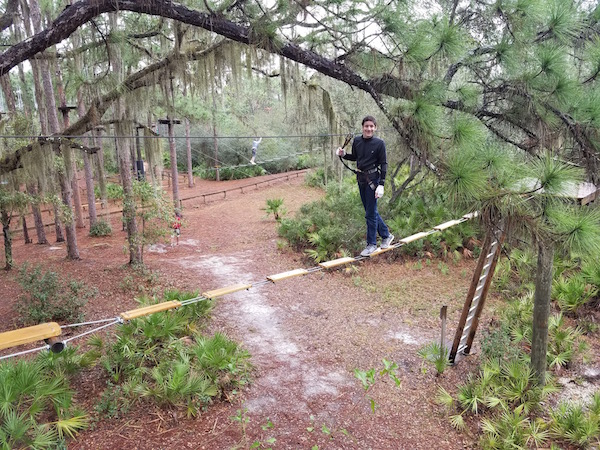 …despite being warned that most climbers are unable to finish the last two . Those were extremely challenging and required a lot of strenuous work. The girls were especially proud (and maybe even a little surprised) that they were able to stick with it to the end.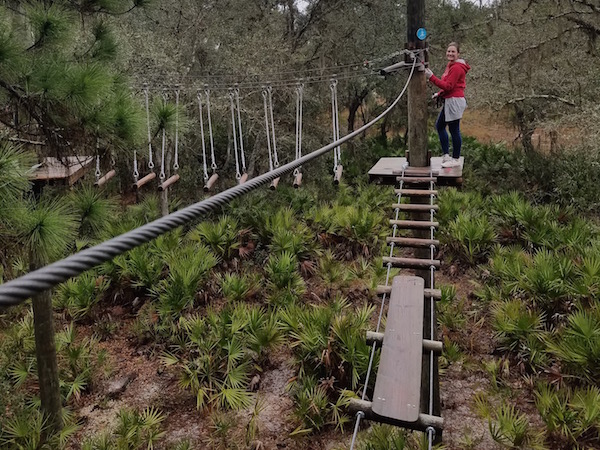 Our family made great memories at TreeUmph. Thanks to another US Family Guide blogger promotion, we were given free admission in exchange for this review, but Abigail's already lobbying to go back on our own dime once she turns seven.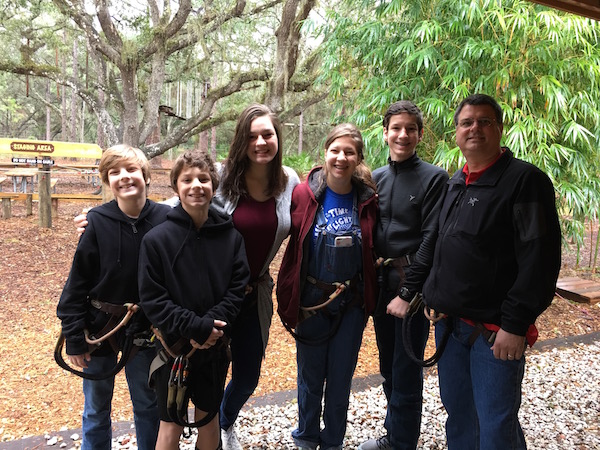 She doesn't want to miss out on all the fun her siblings had in the treetops.
If you decide to try it out, we recommend visiting on a weekday. It's less crowded then, and you can save 10% by using the promotion code USFG: