Since tomorrow is President's Day, I thought Romans 13:1 would be a fitting theme for this week's coloring page. Whether you're in the #notmypresident camp or on the #makeamericagreatagain team, the truth remains: The authorities that exist have been appointed by God.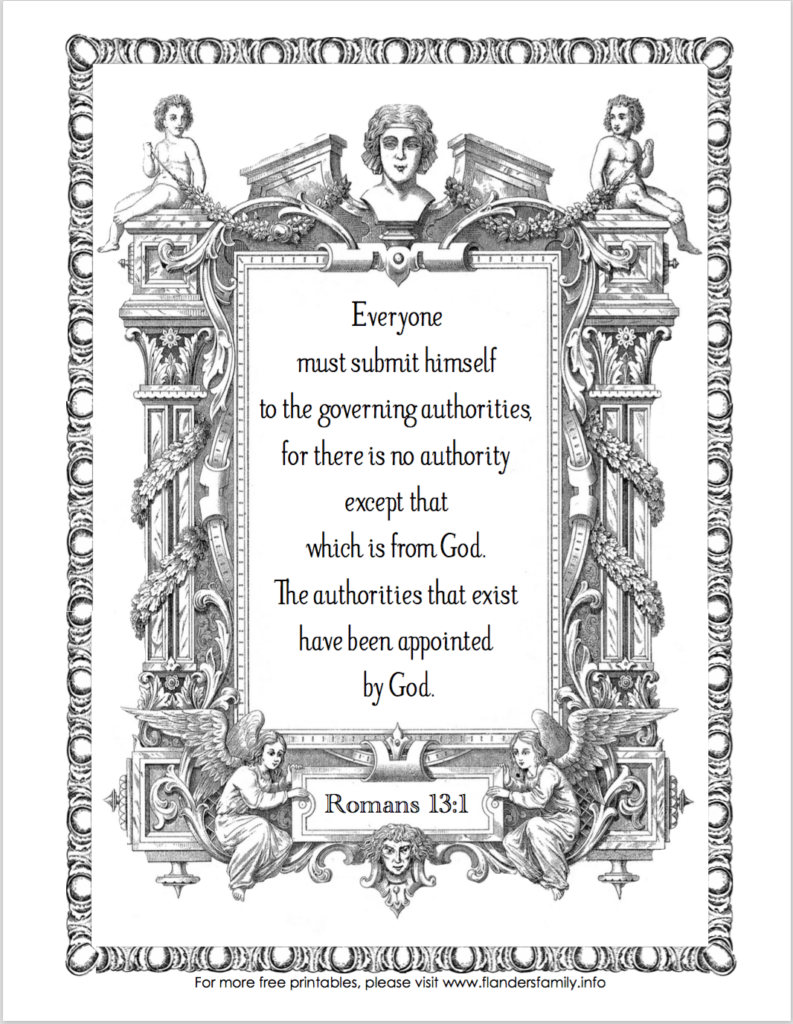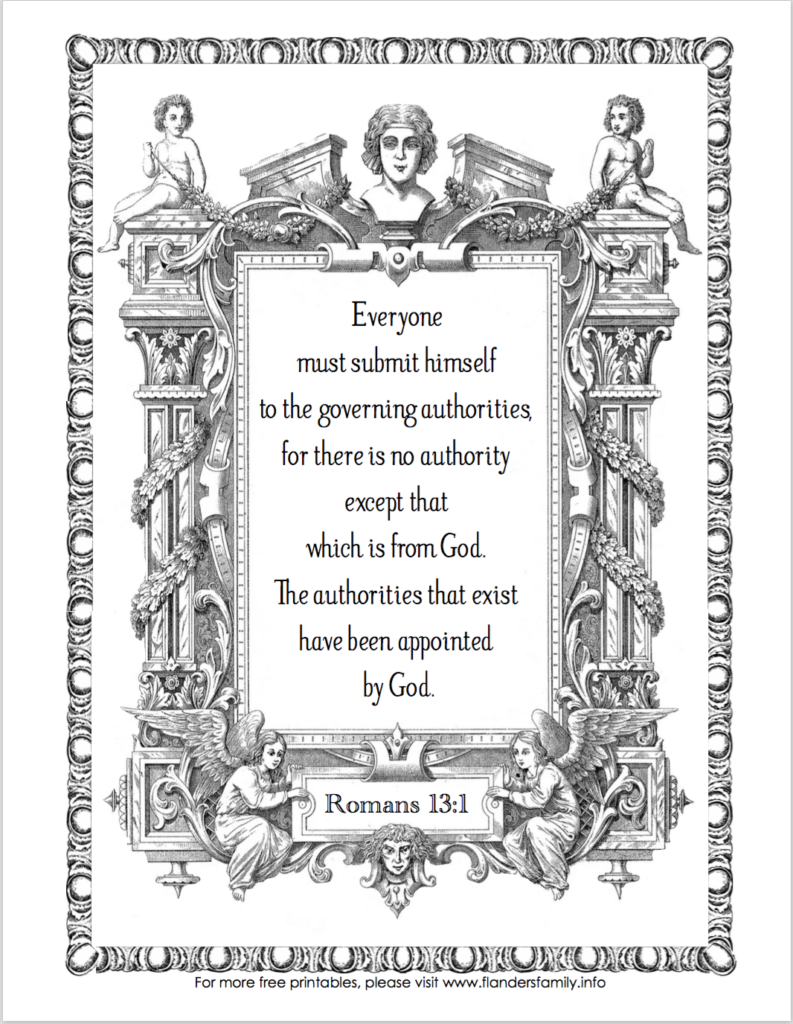 Donald Trump is in the White House — an outcome that did not take God by surprise, no matter how unlikely it may have seemed to the rest of the world. Instead of complaining or protesting or marching or resisting, we need to accept that fact and pray for our country and for her leaders, whether we voted for them or not.
---
This coloring page was originally published in God Bless America, my 218-page devotional journal for folks who love this country like I do.